Canada Temporary Fence
Different from similar products with round pipes, the temporary fencing for Canada features square pipe frames and PVC coating in various colors. These fences are parable and popular in Canada and America markets due to its following benefits: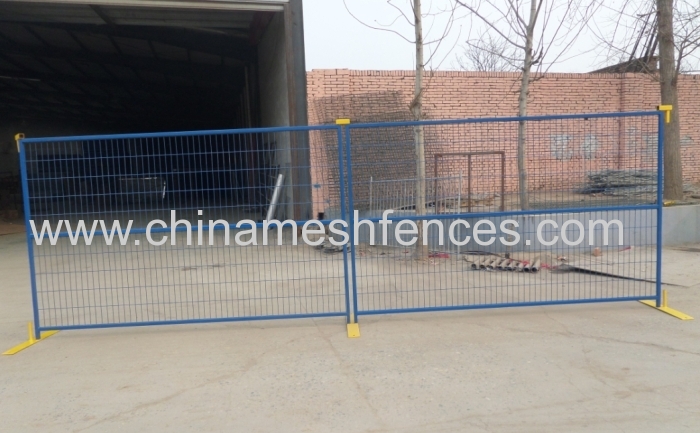 Removal with detachable feet.

Easy to erect and take down.

With good applicability even though on rugged ground.

Anti-rust and anti-corrosion.

Durable and well structured.

With competitive price.

Bright colored with aesthetic effects.

Applications:

Secure all types of construction sites.

Protect private assets.

Ideal for all kinds of public events, such as concerts, gathering.

Enable to act as pool safety fencing.

Building works, home or office sites protection.

Crowd control and public restriction.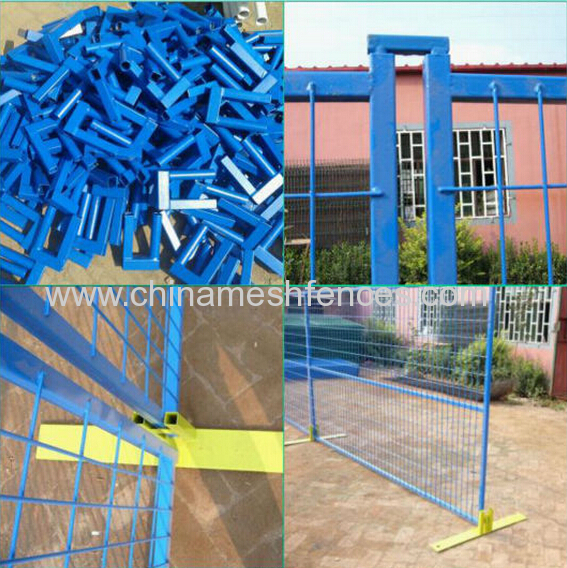 Compared with welded temporary fencing, this one has special fencing coupler - that is top coupler to give a secure clamp to your fencing. What you need to do is just inserting its legs to the fences. Furthermore, they are also suitable for fencing gates which can open fully into or out of secures areas.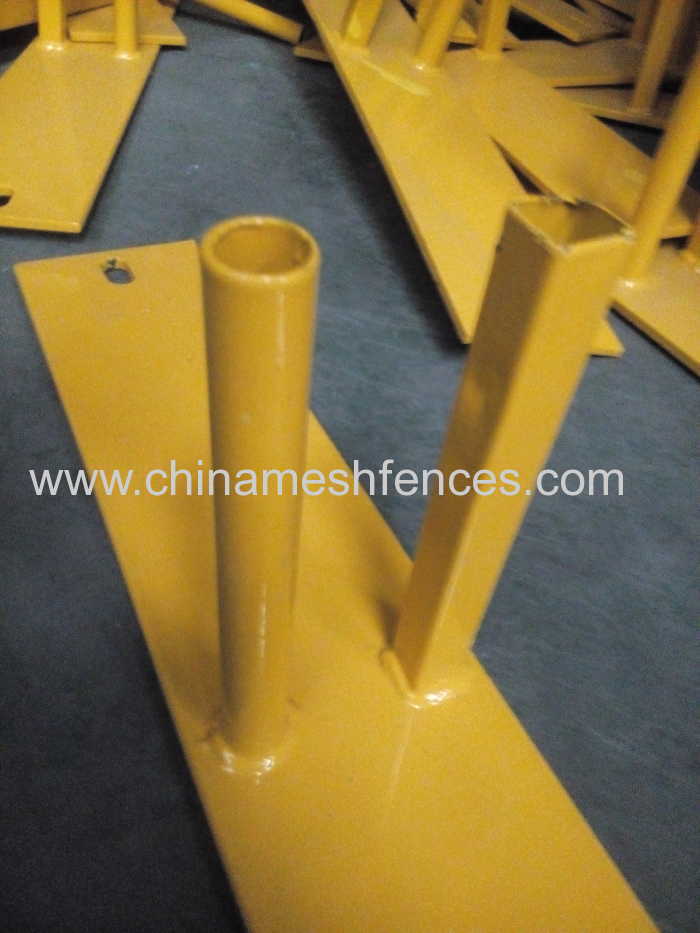 Here are fence feet specially designed to support temporary fencing for Canada. Feet size: 863mm long × 80mm wide × 6m thick
Details:
Material: low carbon steel.
Surface finish: galvanized with powder coating or painting.
PVC coating color: yellow, orange, green, blue, red.
Pipe shape: square.
Custom sizes are available.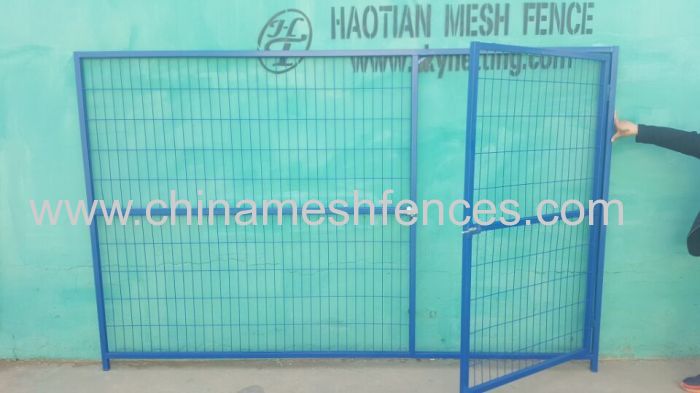 Specification:
Panel lengthPanel heightFrame pipeMesh openingWire diameter
| | | | | |
| --- | --- | --- | --- | --- |
| 8' | 3.75' | 1" × 1" 1.5" × 1.5" | 2" × 4" | 3-5mm |
| 8.5' | 4' | 1" × 1" 1.5" × 1.5" | 2" × 4" | 3-5mm |
| 9' | 6' | 1" × 1" 1.5" × 1.5" | 2" × 4" | 3-5mm |
| 10' | 6' | 1" × 1" | 2" × 4" | 3-5mm |
| 10' | 8' | 1" × 1" 1.5" × 1.5" | 2" × 4" | 3-5mm |