Medical and dental instruments Medical parts ultrasonic cleaner
Product features:
1, Ultrasonic working hours are normally open /0-20 minutes can be adjusted, suitable for different occasions.
2,Cleaning temperature can be adjusted in the range of 20℃-80℃..
3, Cleaner use of stainless steel screen forming argon welding, improve the cleaning effect.
4,The cleaner shell is made of high quality stainless steel plate production, beautiful and generous.
5, The cleaning tank is made of high quality stainless steel stamping, no welding, the waterproof performance is better.
6, Using high quality imported components, ultrasonic power conversion efficiency, strong power, good cleaning effect.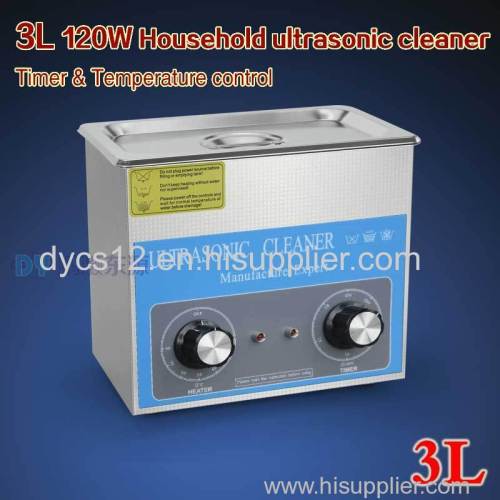 Technical parameters:
Model:HT 230
Ultrasonic power:120W
Ultrasonic Frequency: 28 or 40KHz
Tank Capacity:3.0L
Timer:1~20min Mechanical knob
Heating power: 100W Mechanical knob
The Tank size: 240 x 140 x 100 mm(L x W x H)
The shape size: 270 x 170 x 240 mm(L x W x H)
The supply voltage: AC 100~240V,50/60Hz
The Ultrasonic cleaner Random collocation lid.
There is no drainage valve.
The basket can be optional.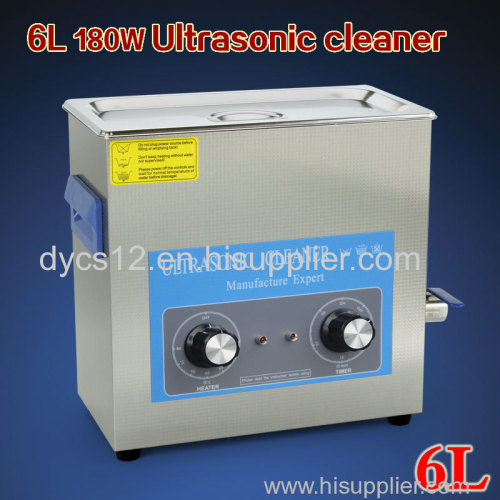 Application range:
The cleaner of applicable in the manufacture of hardware, electronic circuit board, jewelry, watch parts, glasses, nail tattoo equipment, medical (surgical equipment cleaning and disinfection), chemical, automobile repair industry, biochemical medicine research institute and school laboratory (degassing, defoaming, emulsifying, mixing replacement cells crushed), etc.