DST Full Bore Drain Valve 3 7/8" x 15000 psi for Slim Hole
Slim Hole Drill stem testing Full Bore Drain Valve 3 7/8" OD
Introduction of the Drain valve
The drain valve is used to drain the volume fluid and release pressure when string testing finished, including Sleeve Type Drain valve and Full Bore Drain valve.
The drain valve consists of a ported body, sliding sleeve, and rotating nut, which controls the position of the sliding sleeve. The sleeve either covers or exposes the ports in the body of the valve. The drain valve is suitable for sour service at all temperatures. A drain collar and associated components are required when relieving pressure.
Specification of the Full Bore Drain Valve
Casing size/in

OD/ mm

ID/ mm

Working pressure / Mpa

Service environment

Working temperature

Connection

3 7/8"

98.5

45

70

105

Mud, Crude Oil, Natural gas with H2S and acid

--29oC ~

+204oC

EUE

IF

CAS

5"

127.5

57
Test Chart of the Drain valve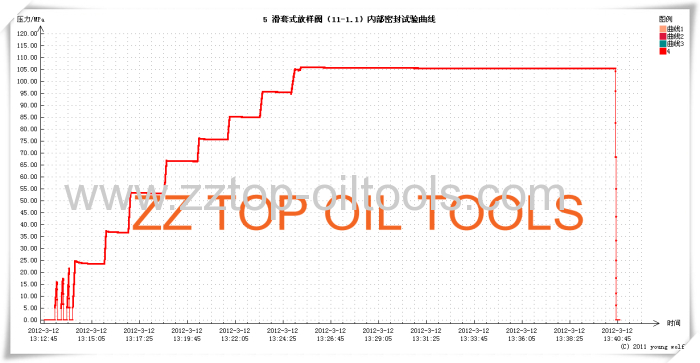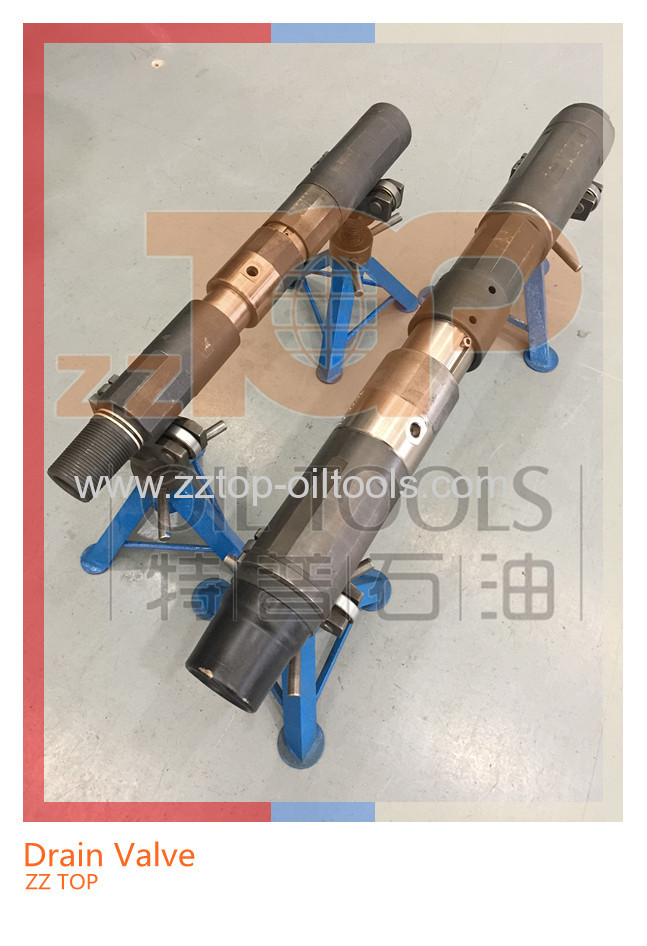 Factory
ZZ TOP OIL TOOLS is the professional manufacturer for the drill stem testing tools and surface testing equipment. All the DST tools are conformed with NACE MR 0175 with traceability,and the DST tools can be worked in H2S & CO2 above 175 F and full H2S, also with the skilled and experienced engineers, we can design the drill stem testing tools as per customer's well condition. Moreover, we supply the training in our factory and operation instruction at the well site. The DST tools are exported to USA, Colombia, India, Pakistan, Iran, Brazil etc. and enjoy the good reputation from the customers.
DST Full Bore Drain Valve 3 7/8" x 15000 psi for Slim Hole
Slim Hole Drill stem testing Full Bore Drain Valve 3 7/8" OD