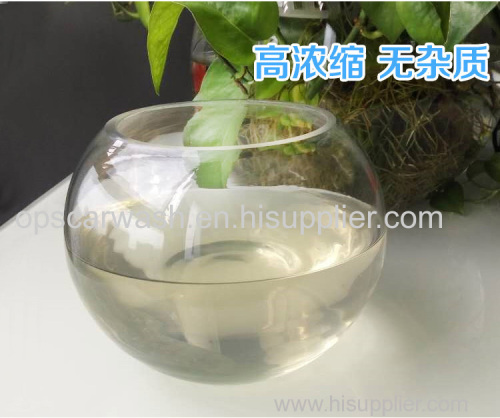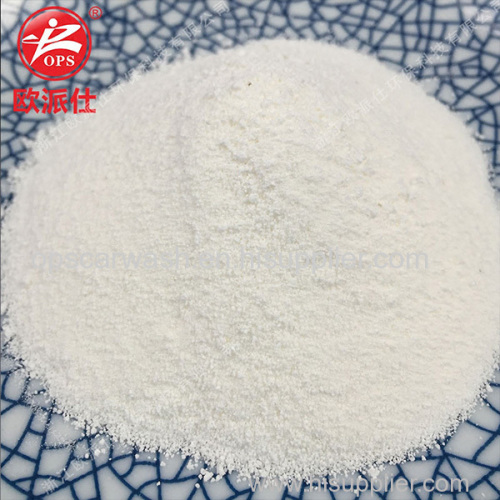 Concentrated carwash High Foam Shampoo, dilution rate is 1:70-110. OPS High Foam Car Wash Shampoo and Conditioner is designed to clean and condition paint in one step. It features an advanced formula that gently foams away tough dirt, road grime and contaminants without stripping wax protection. It offers excellent cleaning ability while lubricating the surface to help dirt and grime glide off the paint instead of grind into the paint.
Dissolves instantly in hot or cold water. Environment eco-friendly, phosphate-free and PH balanced and biodegradable.

FEATURES:
· Removes Dirt , Road grime & mud,
· Removes Stuck-on insects, Tree Resin droplets,
· Removes bird droppings.
· Clear Coat Safe.
· Washing & Polishing
· Cleaning Car & Tyre

Other possible applications:
Cleaning of vehicles and equipment
· Foam gun.
· Pressure washer.
· Automatic washing system.
In the industry
· Hand washing.
· Cleaning kitchen.
· Cleaning the walls and floors.

Main Features:
1.OPS car wash detergent is specially prepared for Car Wash System, High Pressure Wash, Manual Car Wash and Fine Cleaning Shop.
2. 20KG/bucket washing around 1000cars. For oversea clients, master batch(powder) is available for easier and cheaper delivery cost.
3.Cost effective, user friendly and efficiently removes excessive dirt, traffic grime and other harmful pollutants.
4.It rinses easily and leaves the surfaces clean and shiny. It leaves the glass perfectly clean and even removes the stubborn dirty eyebrows on the windshield.
5.Prepared with a combination of wax and polishing materials with pH BALANCE levels (like water) and has a dilution ratio of 1:100.
6.Can be used to treat all kinds of car paints.
7.Protects against ultra violet rays, pollution and extreme weather, making the car shine like new.