General Specification
Rockwell ICS Triplex T3401 4 channel remote control transmitter
Jessica - Online Time 8:30AM-18:00PM
Email : sales*mvme.cn (Pls change * to @)
WeChat : hu18030235311
Skype : jessica01235483
Mobile : 86-18030235311
About Moore
1.Our parts are more diverse.
2.Our service is more abundant.
3.Our service is more professional.
4.Our Staff work hard and try our best to answer your
question in time.
5.We provide more professional knowledge.
6.We will solve your problem before and after sales.
We do what we promise
1. 30 days money back or replacement, buyer pays
return shipping and we provide one year warranty.
2. Return to base warranty any type of power failure/burn/
physical damage/tempered seal will void the warranty.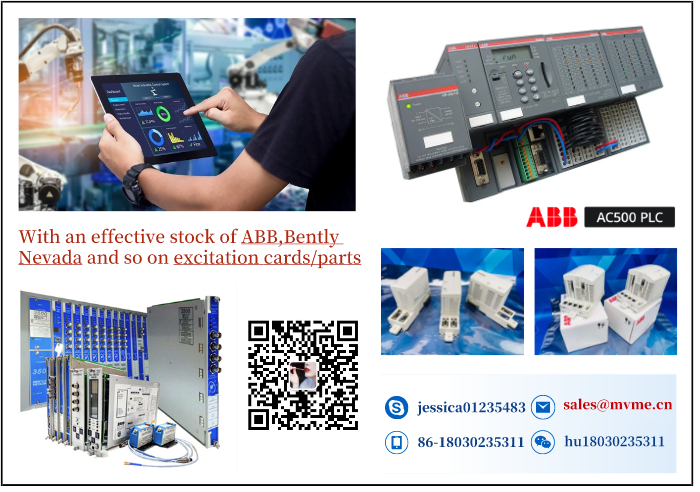 [ WeChat : hu18030235311 | Skype : jessica01235483 ]
Superior Product
Epro
MMS6110 MMS6120 MMS6210 MMS6220
MMS6312 MMS6410 MMS6822 UES815S
... ...
ABB Bailey
IMFEC12 NTMP01 NTDI01
NTRO02-A IMDS014 IMDSI14
... ...
GE Fanuc
IS210AEAAH1B IS210AEPSG2B IS220PRTDH1BC
IS220UCSAH1A IS220PAICH2A IS220PDIOH1A
... ...
Honeywell
FC-SDI-1624 CC V1.1 FC-TSAI-1620M FS-16DI-RL
FC-SDO-0824 CC V1.452 CC-PDO801 51405043-175
... ...
ICS Triplex
T9110 T9191 T9193 T9300 T9852
T9402 T9432 T9451 T9802 T9832
... ...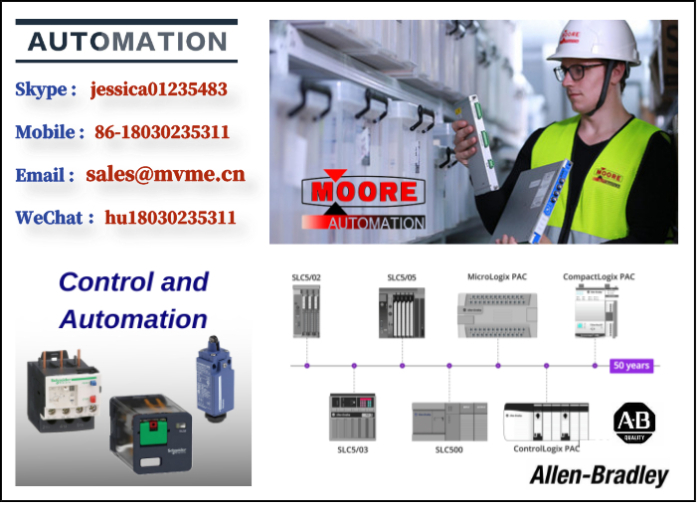 [ Email : sales*mvme.cn (Pls change * to @) | Mobilephone : 86-18030235311 ]
Our main advantage
| | |
| --- | --- |
| GE | IC697MEM717 |
| GE | IC697PWR710 |
| GE | IC697PWR710 |
| GE | IC697VAL314 |
| GE | IC698CPE020 |
| GE | IC698CPE020 |
| GE | IC698CPE020 |
| GE | IC698CRE030 |
| GE | IC698PSA350 |
| GE | IC698RMX016 |
| GE | IC752-WFC555-EC IC752WFC555EC |
| GE | IC754VGI06STD |
| GE | IC754VSI06MTD |
| GE | IS200BICLH1AED |
| GE | IS200BPVCG1BR1 |
| GE | IS200DSPXH1D |
| GE | IS200DSPXH1D IS200DSPXH1DBC |
| GE | IS200EBKPG1BAA 151X1207BB01SA01 |
| GE | IS200ECTBG1ABB |
| GE | IS200EDCFG1ADC |
| GE | IS200EDEXG1A |
| GE | IS200EGDMH1A IS200EGDMH1AAB |
| GE | IS200EGPAG1B |
| GE | IS200EHPAG1AFD |
| GE | IS200EISBH1A |
| GE | IS200EISBH1A IS200EISBH1AAA |
| GE | IS200EMCSG1AA |
| GE | IS200EMCSG1AA |
| GE | IS200EPBPG1ACD 151X1207BC02SA01 |
| GE | IS200EPDMG1B |
| GE | IS200EPDMG1B IS200EPDMG1BAA |
| GE | IS200EPSMG1A IS200EPSMG1ADC |
| GE | IS200EPSMG1A IS200EPSMG1ADC |
| GE | IS200ERGTH1AAA |
| GE | IS200ERSDG1A |
| GE | IS200ESELH1A IS200ESELH1AAA |
| GE | IS200EXAMG1A |
| GE | IS200EXAMG1AAB |
| GE | IS200EXHSG4A |
| GE | IS200HSLAH2A |
| GE | IS200IGPAG2AED |
| GE | IS200TAMBH1ACB |
| GE | IS200TBACIH1B |