v Features:
1). With auto web-guiding servo motor and double wheel-rubbed rollers to keep feeding steady and accurate for precise printing.
2). Each printing unit is with auto-move button, screw rod and pre-position motor, the machine can automatically move to the right position without affecting printing, more easier and convenient to operate than the old model.
3). Imported with computerized ink system, so ink feeding is stable and accurate, largely maximize and improve printing quality.
4). Imported with Japan servo motor, the machine runs smoothly and steadily.
5). With low backlash and high precise gear, the machine can run at high speed with low noise during acceleration and deceleration.
6). Each UV drying unit can be automatically switched power in the UV section of operating panel, save energy.
7). With German Photocell sensor for high-quality multiple printing, reduce waste on the printing material.
8). Max intermittent printing dimension is 280mm, minimum dimension is 30mm.
9). Optional devices: Rubber-faced printing, Rotary die cutting, Reverse rack, Rotary die cutting, Cold stamping, Varnishing, Slitting..etc.
v Label samples: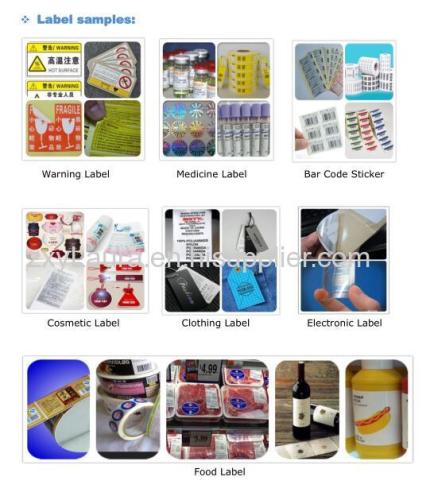 v Scope Cover:
Widely used in garment, tag, medicine, electronics, food, toys, gift,
supermarket bar code sticker and other industries.
v Contact us :
Tel:+8613826203191

Person: Laura
Whatsapp:+8613826203191
Skype: zxyLaura