Our double decker bicycle racks have been installed and widely applied in universities, schools, colleges, etc. Their quality have been recognized by many school leaders in China and Asia.

The students in schools generally use the bikes for classes, travel and dining, etc. So our two tier bicycle racks are highly welcome and appreciated by many students and teachers in schools. They said that our two tier bike racks are easy to use, able to save the time for bike storage, and convenient for bike storage, etc.
We welcome any enquiry or order from the schools all over the world. We're very glad to serve you or your schools with high-quality bike racks and services.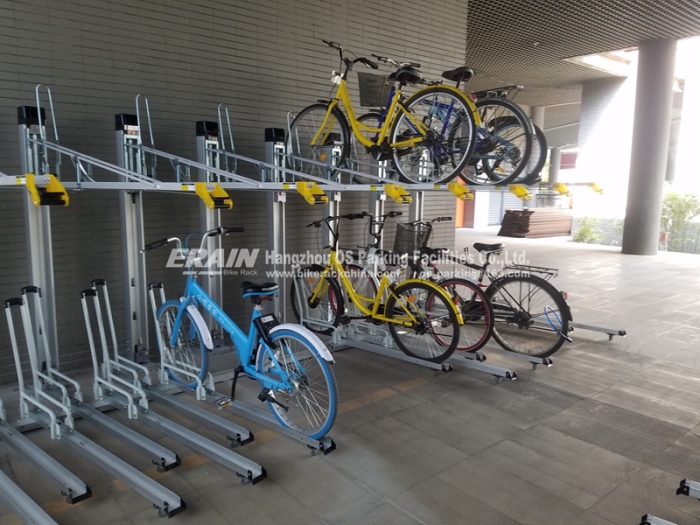 Two tier bicycle racks installed in university
Vertical lifting racks and top racks with handles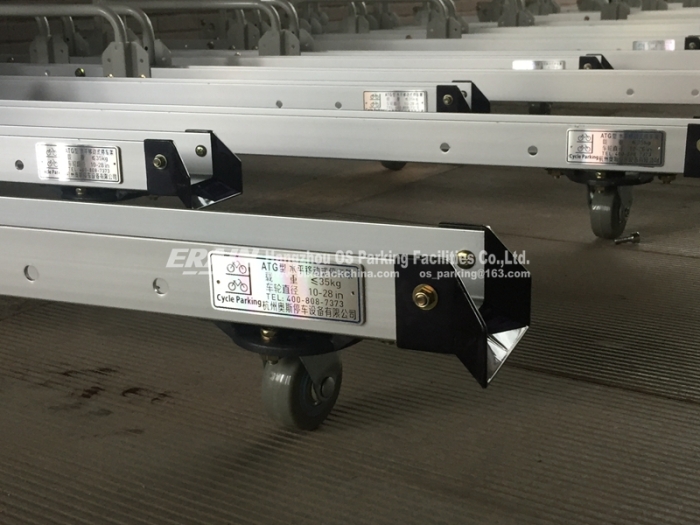 Bottom racks (Horizontal sliding racks)