Our project for two tier bike racks installed at Hangzhou Railway Station was reported on Hangzhou TV Life Channel. This project has high influences on bike storage industry in China as the first two tier bike rack project in Hangzhou.The relevant administrators of Hangzhou Railway Administration and interested parties have given high recognizations for development of bike parking industry.
In China, we're very short of effective bike parking facilities, and we urgently need the really effective bike parking solutions in our life.
Our double stage bike parking facilities can solve this social trouble effectively due to their easy operation, installation and repair, high durability and double up parking capacity, etc.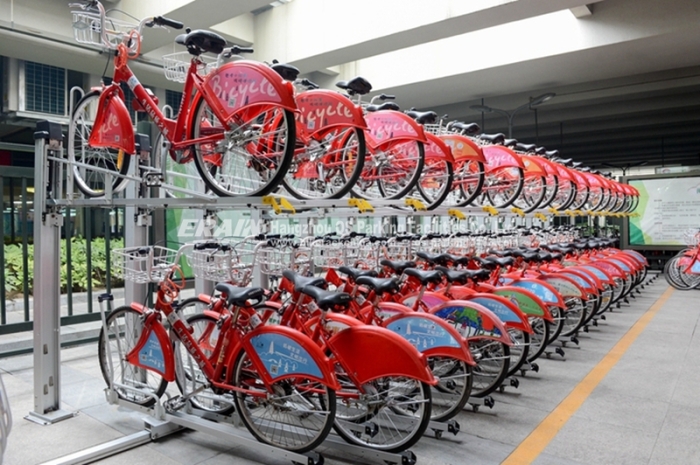 Double stage bike racks for storing little red bikes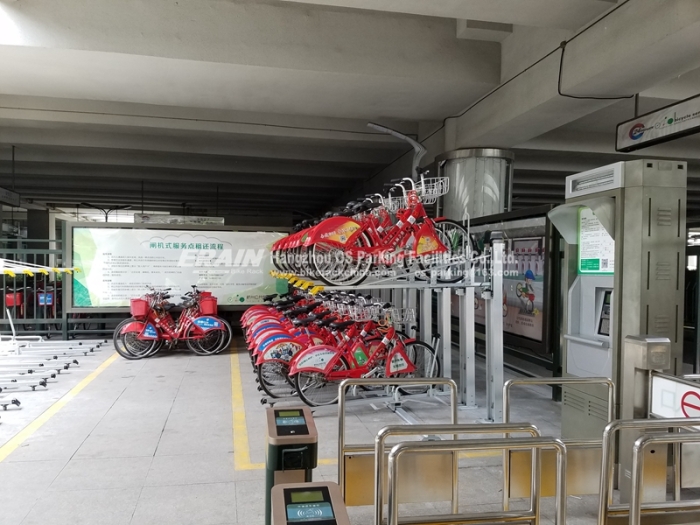 Double tier bike racks installed at Hangzhou Railway Station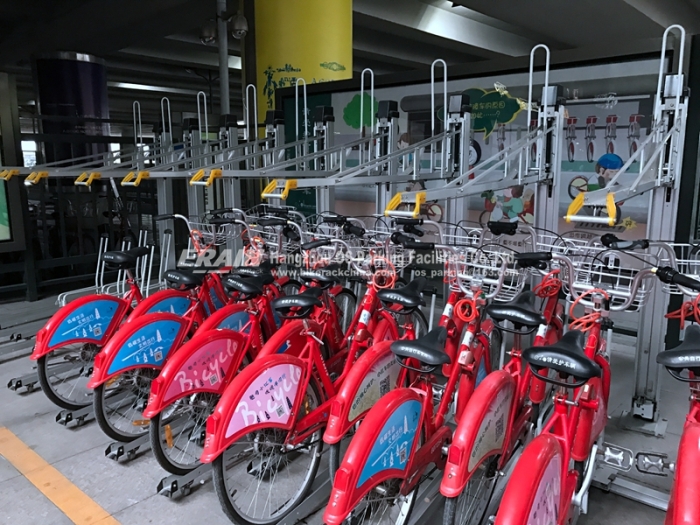 Double parking capacity of bottom racks compared to top racks