We can supply all kinds of automatic or semi-automatic two tier bike parking racks as per the requests for materials, surface treatment and structure, etc.
Our automatic two tier bike racks are easy to operate and install, so it can reduce the installation space and costs for each project.
It's easy to operate, the top rack can be lowered or lifted by pressing the button or small ball on handle of top rack, and the bottom rack can slide horizontally along the rail fixed on the ground.
We have got many positive evaluations for our product quality, and have been reported at Hangzhou Television or Local Newspaper, etc.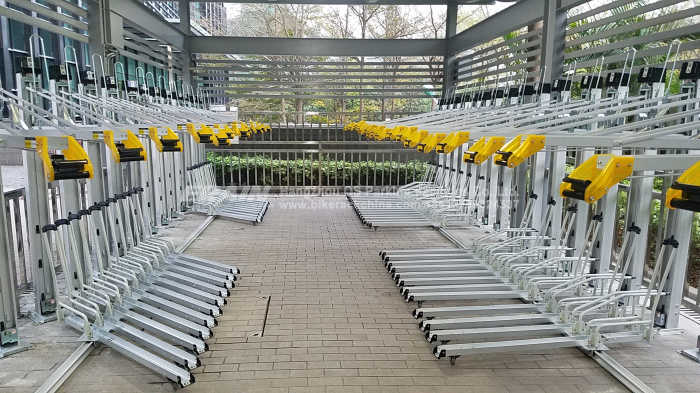 Neatly installed automatic two tier bike racks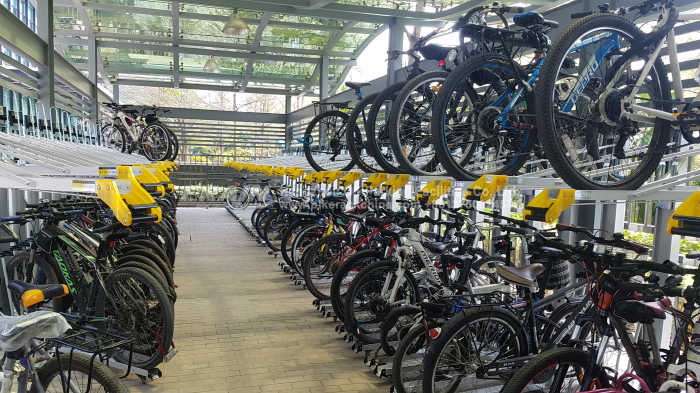 Orderly parked bicycles on automatic two tier bike racks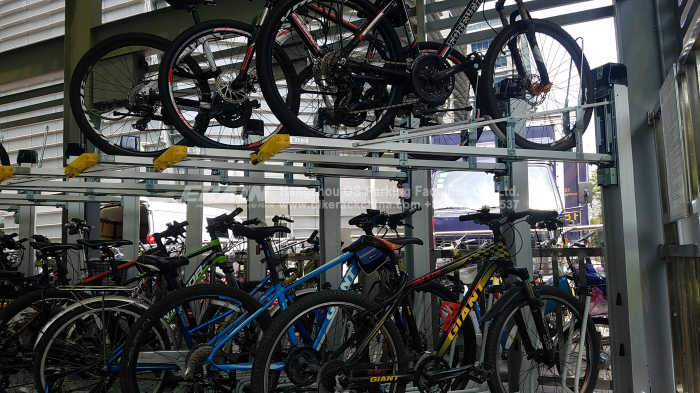 Automatic two tier bike racks easy or convenient for end users