Better performance with BN-K20 solid cbn insert milling engine block than carbide insert
With the development of the automotive industry, and the engine industry develop fast. And Engine Block as the most important component, most belong to mass production. Already 80% of the manufacturers use auto-line CNC Lathe finish all the process, and improve the efficieny obviously. However, it also needs suitable cutting tools. The cutting tools need to be used in high speed condition, and have long tool life.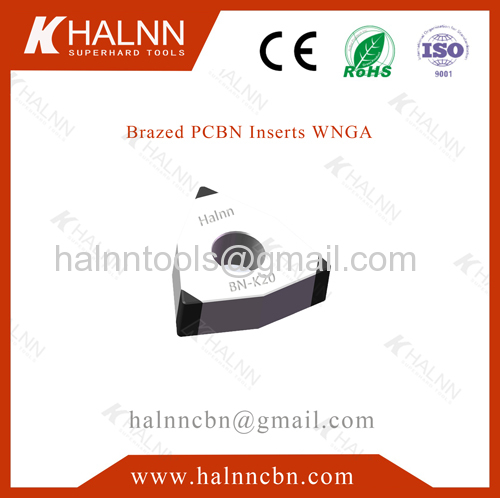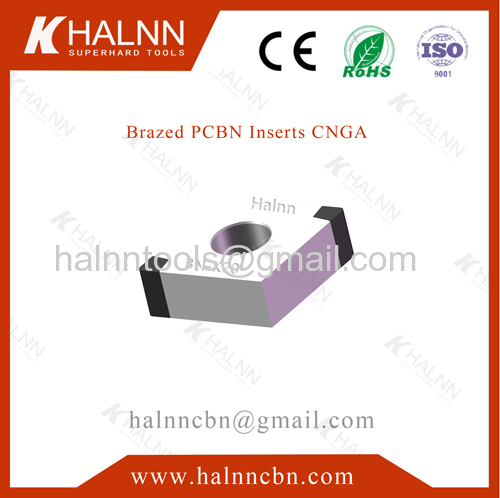 Halnn Superhard, as the predecessor of the superhard cutting tools, with more than 10 years attention on superhard materials, has researched special cbn grade for milling engine block with gray cast iron materials, and also offer the recommend cutting data. And they can replace international cbn insert brand, such as Seco, Sumitomo, ect.

Specific for engine block, there are 3 materials, BN-S300, BN-K20 and BNK30 CBN Grade, BN-S300 belong to solid cbn insert, the cubic boron nitride content can reach 91%, the hardness can arrive HV3400-HV3600, and it can realize rough milling, fine milling engine block surface.
BN-K20 and BNK30 belong to brazing pcbn insert, it includes carbide body and cbn tips, usually used for fine boring engine to ensure the surface roughness and other requirements.
When milling engine block end surface, if the margin is large and the cutting speed is high, the cutting tools will be easily chipping or wear rapidly. You can contact with us, We can offer you professional service. Online contact way as follows: skype:cbn_inserts_angels, Wechat:Halnntools