galvanised spiral ducting machine
This rigid and highly mobile Tubeformer is ideal for on-site work and performs strongly in a rough environment. The compact design and selected technology allows for an easy relocation to a new worksite.
"The new generation of SBKJ FLYING SLITTER, utilizing extra strong linear guides in
combination with the strength of the toggle joint, results in the perfect cut."

The spiral duct machine captures the All-In-One approach, including the run-off table, decoiler, automatic discharge function, corrugation unit, SBKJ Flying Slitter, and standard tooling up to 1.0 mm. The Tubeformer SBTF-1602B design accomplishes the HVAC-industry requirements to produce in galvanized steel, stainless steel or aluminium, as well as fulfilling the DIN, EUROVENT, and SMACNA standards.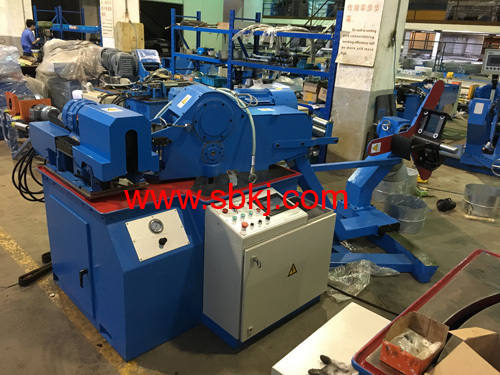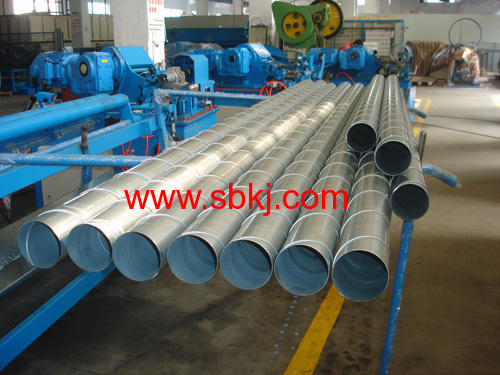 Technical data:
Diameter

¢80 mm – ¢1600mm

Thickness range

Galvanized steel

0.4 -1.3mm

Stainless steel

0.4-0.8mm

Aluminum

0.4-1.3mm

Strip width

Standard 137mm

0.4-1.0 mm




Standard 140mm

1.1-1.3 mm

Working speed

Max.40 m/min. depending on material

Cutting system

Slitting cutter

Weight

2900kg

Dimension

Main machine

3500*2100*1680mm

Run-out table

2700*950*1200mm