Product Name: Durmapress High Quality CNC hydraulic press brake, Bending machine,
Hot sale hydraulic press brake

Product Application

The folded sheet metal bending machine has high productivity and high working accuracy,
using different shapes of up and down mould, can be bent into various shapes artifacts,
slider stroke at a time can be to a bending forming of sheet metal, after a lot of bending
can be achieved relatively complex shape workpiece, when equipped with the
corresponding equipment, can also make a punch and so on.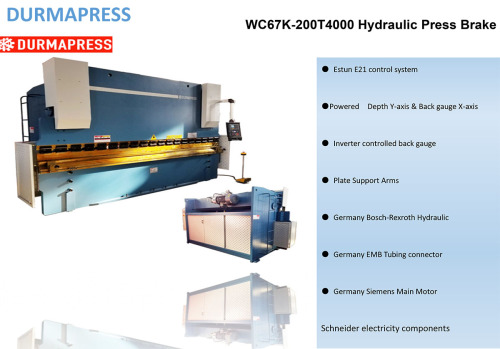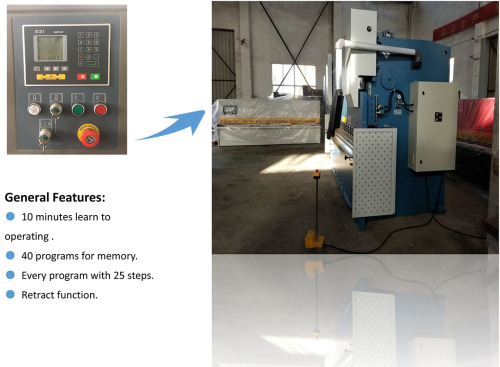 The whole structure of the hydraulic press brake:
Welded structure: the stress of the welded parts can be eliminated by vibration; so this
forging press gives high accuracy.
Frame: consists of right and left wall boards, working table, oil box, slot steel and etc.
The stress of the welded parts can be eliminated by vibration. The machine enjoys high
accuracy and high strength and can be transported easily.
High accuracy,high efficiency,simple and convenient operation,good performance, favorable
price and best service.

1. Hydraulic system:
Adopt integrated hydraulic control system, more reliable
Be installed at the top of the oil box, which can assure that the cylinder is always full of
oil when the slide is moving down at high speed
Consist of motor, oil pump and valve groups
Complete working cycle can be realized through the control of hydraulic valve.
The working pressure at the right side of the wall board can be adjusted by the remote
adjustment valve


2. Protective fence and the safety interlock
Protective fence and the safety interlocker to ensure the operation safety. Power supply switch
that is set in the electric box will be automatically turned off when the box's door is opened or
the fence is turned up. Protecting barrier with safety interlocker is mounted on the back of the
machine. Another, there are travel limit protection and foot pedestal mounted emergency off
switch.

3.Synchro control system:
Slide syncho system: adopt steel torsion bar synchro system, simple in structure and high in
accuracy
2 ends of slide has 2 synchro fork which make,The system uses upper die compensation
to improve the brake precision.
Adopt upper die compensation to improve the brake precision

4. Sectional Ram Clamp Bars:
Separate sectional clamping bars are supplied as standard equipment in order to securely
fasten short dies, as well as standard length tooling. Unique crown correcting device is standard.

5. Advance technology and procedures:
This metal machining tool is a kind of steel torsion bar synchro press brake. -Electronic control
of back gauges and ram stroke, data displayed and manual setting
Process of cylinder and sealing component:
Cylinder: no.45# steel treated, inner holes fine machined and extruded.
Valve rods: no.45# steel treated, nickel and phosphorous coated outside.


1.Main Features
1) hydraulic drive, the machine at both ends of the cylinder placed in the slider, direct
drive sliding work.
(2) the use of mechanical block structure, stable and reliable.
(3) slider stroke maneuver fast tune, manual fine-tuning, counter display.
(4) the use of all welded structure, with sufficient strength and rigidity.
(5) The slider synchronization mechanism uses the torsion axis forcing synchronization.
(6) wedge-shaped deflection compensation mechanism to ensure a higher bending
accuracy

2. Main Configuration
Estun E21 NC controller
Controller controls and adjusts Y-axis and X-axis
Servo drive and control positioning of X-axis and Y-axis
Adopting HIWIN ball screw and linear guide rail, accuracy 0.05mm
Front supporter bracket
Germany Bosch Rexroth hydraulic valve block
Germany EMB oil tube connector
Germany Siemens main motor
France Schneider electrics
Hydraulic & electrical overload protection
Upper and lower dies(86°, R0.6mm, material: 42CrMo)

3. Safety Standard:
1.EN 12622:2009 + A1:2013 2.EN ISO 12100:2010 3.EN 60204-1:2006+A1:2009
Front Finger protection ( safety light curtain )
South Korea KACON pedal switch ( safety grade 4 )
Back metal safeguard, CE standard
Safety relay monitor pedal switch, safety protection
Safety standard ( 2006/42/EC)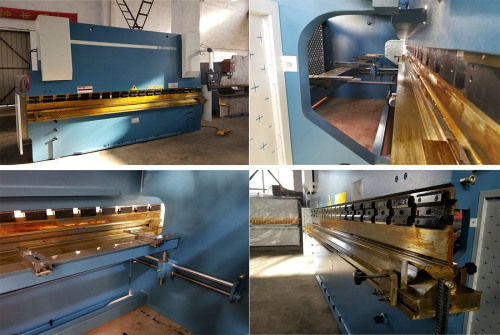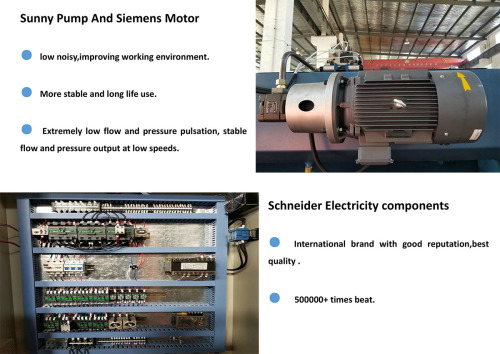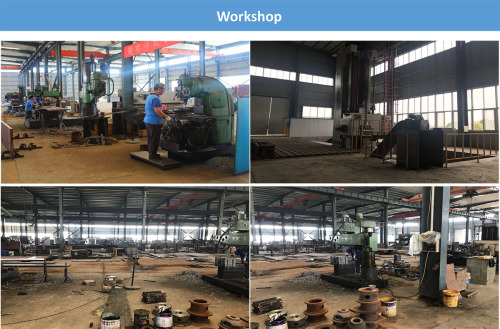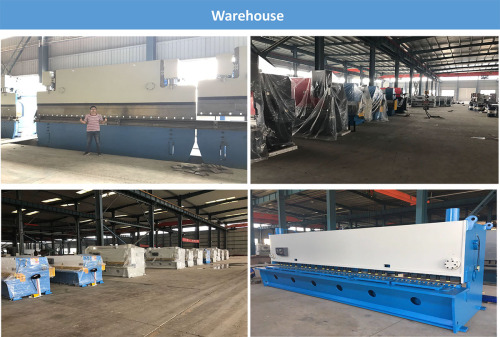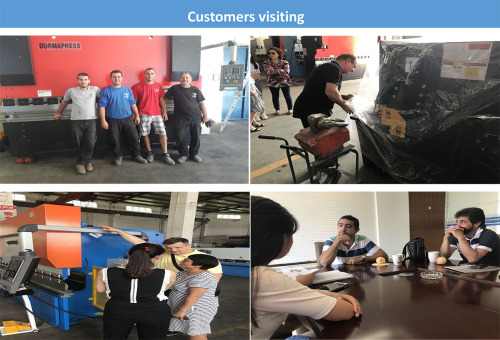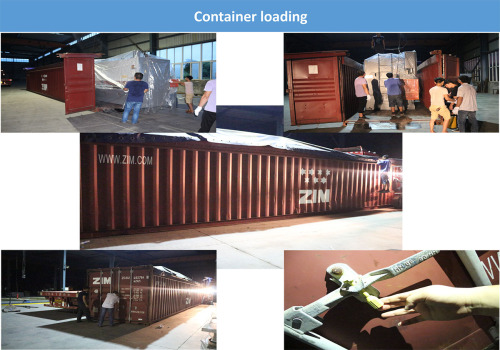 RFQ

Q: How to get a accurate quotation from us ?
A:Prvide us the details of material , such as metal thickness and width .

Q:You are manufacturer or trading company ?
A: We are 100% manufacturer with 17 year's manufaturer experience.

Q:Can you do OEM service ?
A:Yes, we can. your design is accepted , your own logo can be used on the machine.

Q:What's the shipping cost from china to your country ?
A:We can send machine to your port or door address by sea or airplane. please kindly tell
us your nearest port or address with postcode. we have reliable shipping agent to insure
the safe convenient and time delivery.

Q:Do you accept LC payment ?
A:Yes, normally our payment is 30%+70% ,LC payment is also acceptable

Q:How to operate this machine ?
A:Video line of our factory or we send you the moive directly.

Q:What about commissioning service ?
A: We can offer commissioning service , the buyer need to afford plane tickets.

Q:Do you offer teaching & training ?
A:Training at supplier's plant