DURMAPRESS COMPANY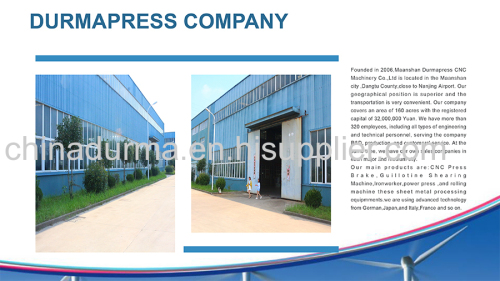 PRODUCT DISCRIPTION

Product Application
The DURMAPRESS® CNC Press Brake, engineered with great care for details, is a high quality machine tool. The studies made on the framework flections have allowed us to design a product that reacts in the most appropriate and responsive way to the mechanical solicitations, therefore guaranteeing a stable structure, thus a higher precision in bending. This feature is even enhanced by a system of automatic crowning. Worth mentioning is also the possibility to add options and upgrades on the configuration, at later stage.

DURMAPRESS® Press Brakes are known for their precision and reliability: today these characteristics are joined by the high technological options such as the virtual bend software, the thickness measurement system and robot based automation. In the new era of modern press brakes, all of these bends can be done without operator intervention, without tools, without any slowing down of the bending process…

Produtivity:

- Automatic calculation of angle, force and back gauge axis.

- User-friendly control

- High performances

Versatility:

- Swaybend system (DURMAPRESS)

- Configuration to the customer

Precision:

- Structural compensation system

- Servo-motorized axis

- Proporcional hydraulics

Safety:

- Machines with directive CE 2006/95 CE

- Lazer safety device

Reliability:

DURMAPRESS® has a strict policy for the choice of its components, on the basis of an extensive experience acquired over decades. All components are certified in accordance with European standards and their main sources are Germany, USA, Holland, Italy and Switzerland. All structural parts are calculated by the finite element method and only high quality steel S275 and S355 JR namely J2 (+ N) is used.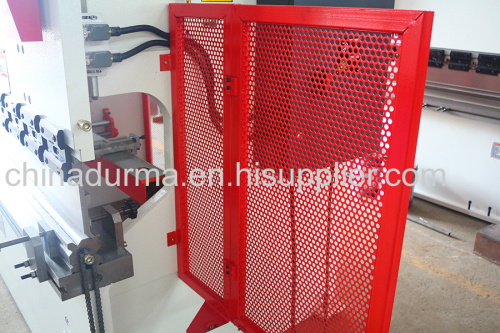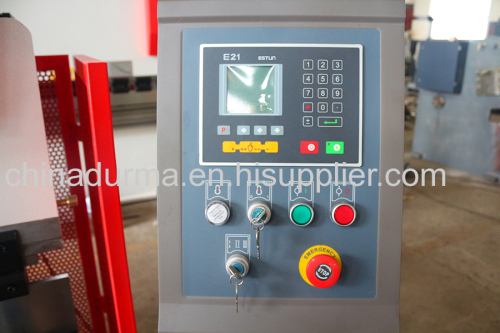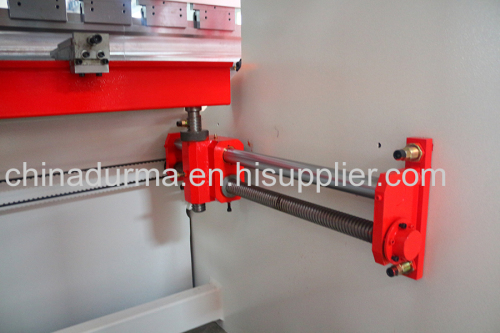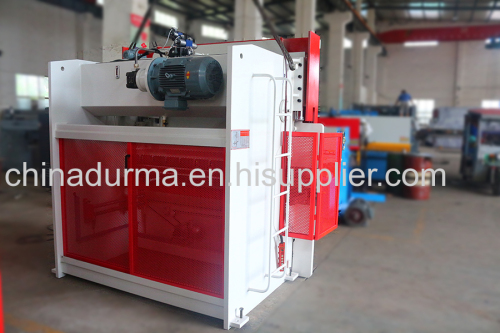 | | |
| --- | --- |
| Nominal force | 1000KN |
| Worktable length | 3200mm |
| Poles distance | 2500mm |
| Throat depth | 320mm |
| Stroke | 120mm |
| Max open | 320mm |
| Power | 7.5KW |
| Dimension | 2500*1600*2400mm |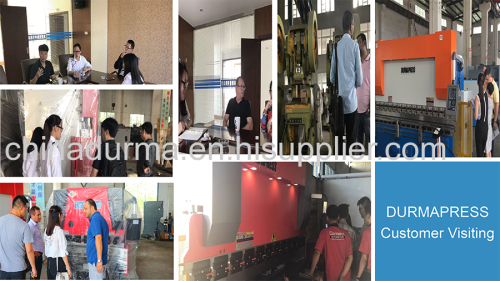 OUR TEAM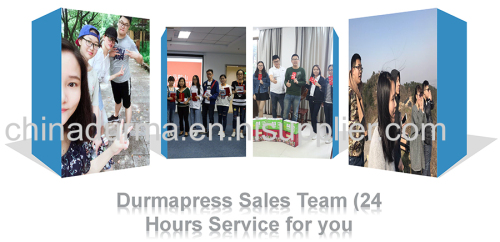 SHIPMENT & DELIVERY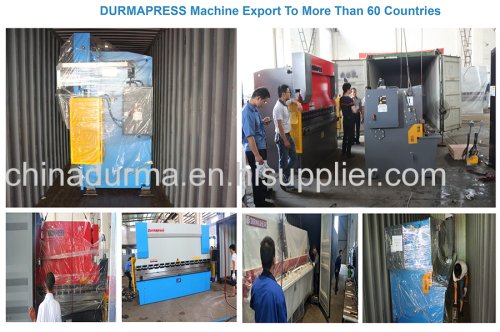 WORKSHOP AND FACTORY