Why Choose Emight Magnetics?
● Provide hardware and plastic-related parts and components products, easy to purchase for you,can help you save logistics costs, to learn more information refer to Machined parts/Plastic parts.
● Produce high-performance products, stable performance, quality assurance, more details can refer to Quality center.
● Sintered Neodymium Iron Boron maximum magnetization direction can be produced at 60mm,Samarium Cobalt magnet maximum size can be produced at 120mmx120mmx100mm.
● Produce and process all kinds of OEM magnetic components.
● Sintered Neodymium Iron Boron and Sintered Samarium Cobalt magnets can be multi-pole magnetized.
● Sintered NdFeB magnet magnetic angle deviation degree can be controlled within 3 °,SmCo magnet magnetic angle deviation degree can be controlled within 2 °.
● One Stop Service from R&D sample design to mass production.
● Cooperated with 30 outsourcing factories with ISO certificates.
● Custom made magnetic systems available.
● Excellent after sales service.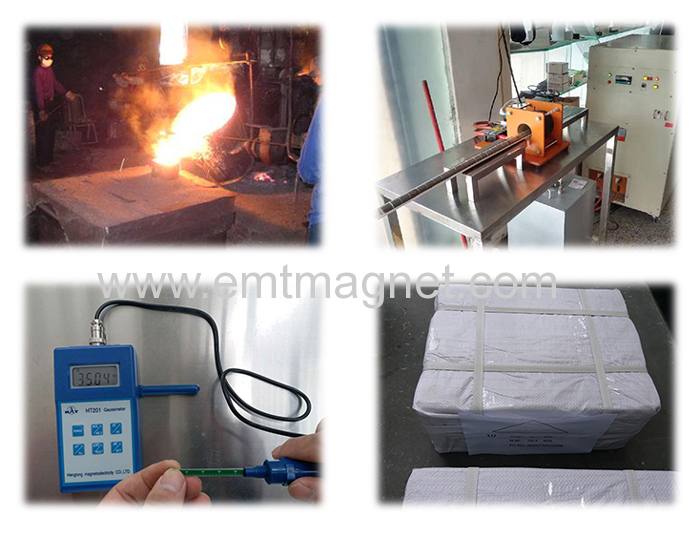 Product Description:
Brand Name: Cast AlNiCo Magnets
Size: We mainly make custom shape and size magnets.
Physical Property: Max Operating Temperature: 550°C
Certification :ISO9001:2008;RoHS report

Cast AlNiCo can be processed into a complex shape to meet customer needs. Some types of magnets are isotropic, which means that they can be magnetized in any direction. Other types such as alnico 5 and 8 are anisotropic, which means that they have magnetized the best direction of the direction. Anisotropic magnets generally have a greater magnetic capacity than an isotropic magnet. Anisotropic alnico magnets are mainly cooled by heating above the critical temperature, and they are present in a magnetic field.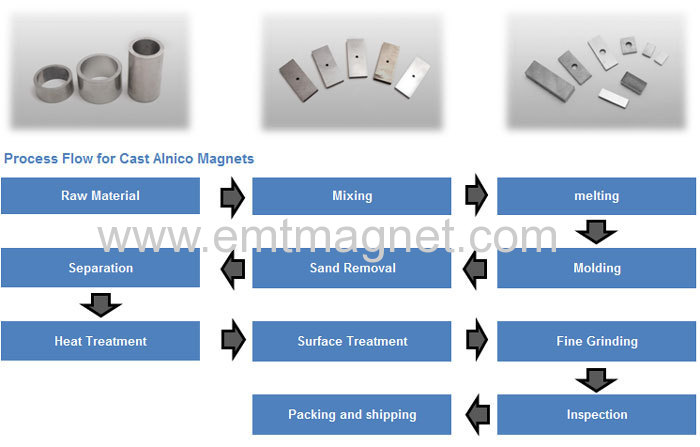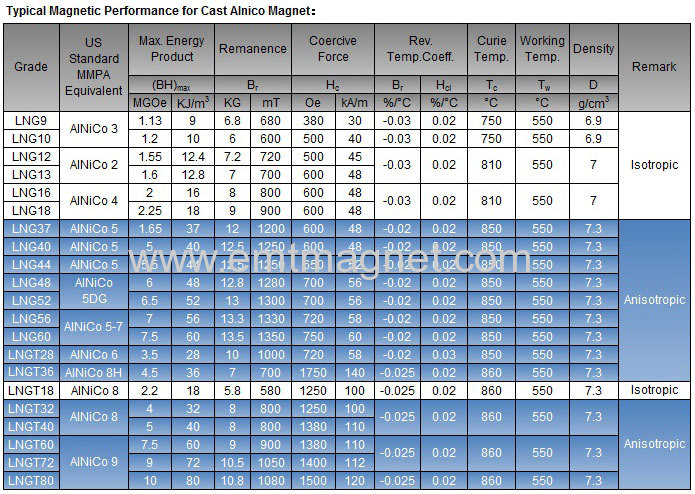 Application:
Alnico permanent magnet products are widely used in a variety of instrumentation and other high temperature applications,such as Watt bour meters,Volt-amp meter,medical instruments,Generators,Electronic ignitions systems,Guitar,Hand tools,etc.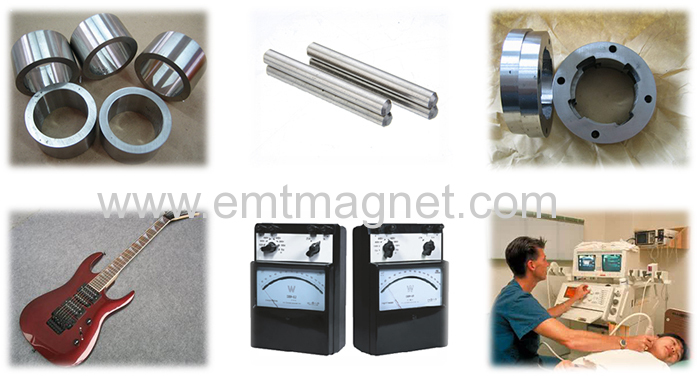 Packaging&Shipping:
Packaging Details:Anti-magnetic and well protect in the delivery,
Small white packing box: 12x10x125px Standard packing carton: 34x24x375px.
Shipping:FEDEX, DHL, UPS, TNT ,By Air and By Sea etc.