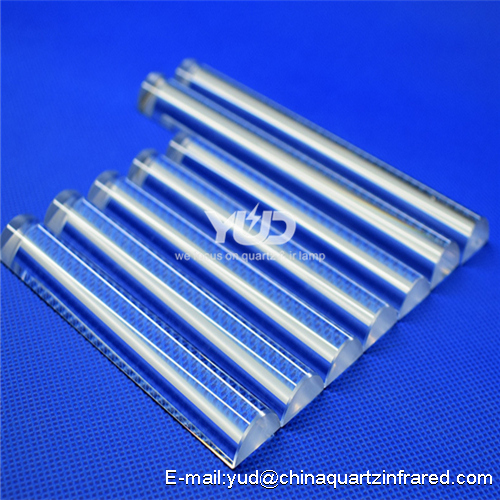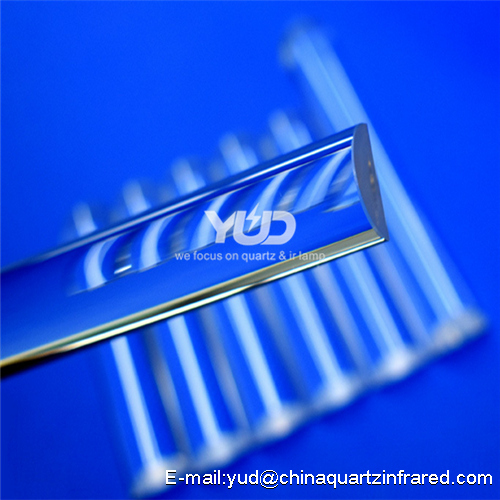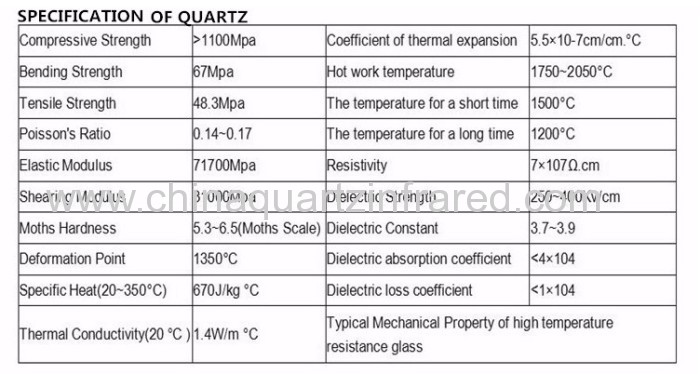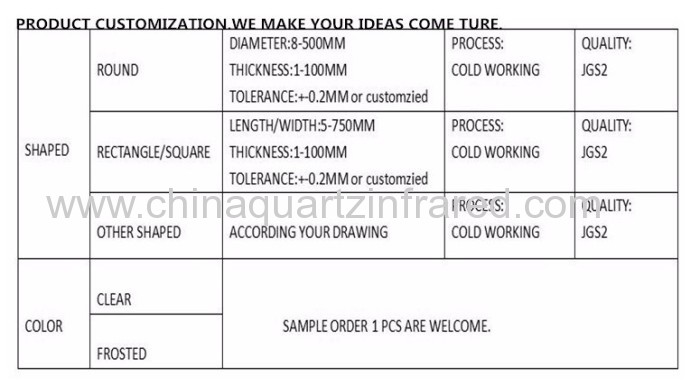 Lianyungang Yuanda Quartz Product Co.,Ltd professional supplier of quartz glass products.
Including:
1.QUARTZ TUBE
2.QUARTZ ROD
3.QUARTZ PLATE (JGS1/JGS2/JGS3)
4.QUARTZ LAB TEST APPARATUS.
5.MACHINES QUARTZ PRODUCTS.
The quartz glass are mainly apply in military,laser, metallurgical, optical instrument ,stage light and high temperature window. ect.
We offers a variety of grinding, lapping and polishing services .
Our advantage is provide professional customized solution according different application.
Welcome your inquiry 24hours.
We hope to have the opportunity to cooperate with you !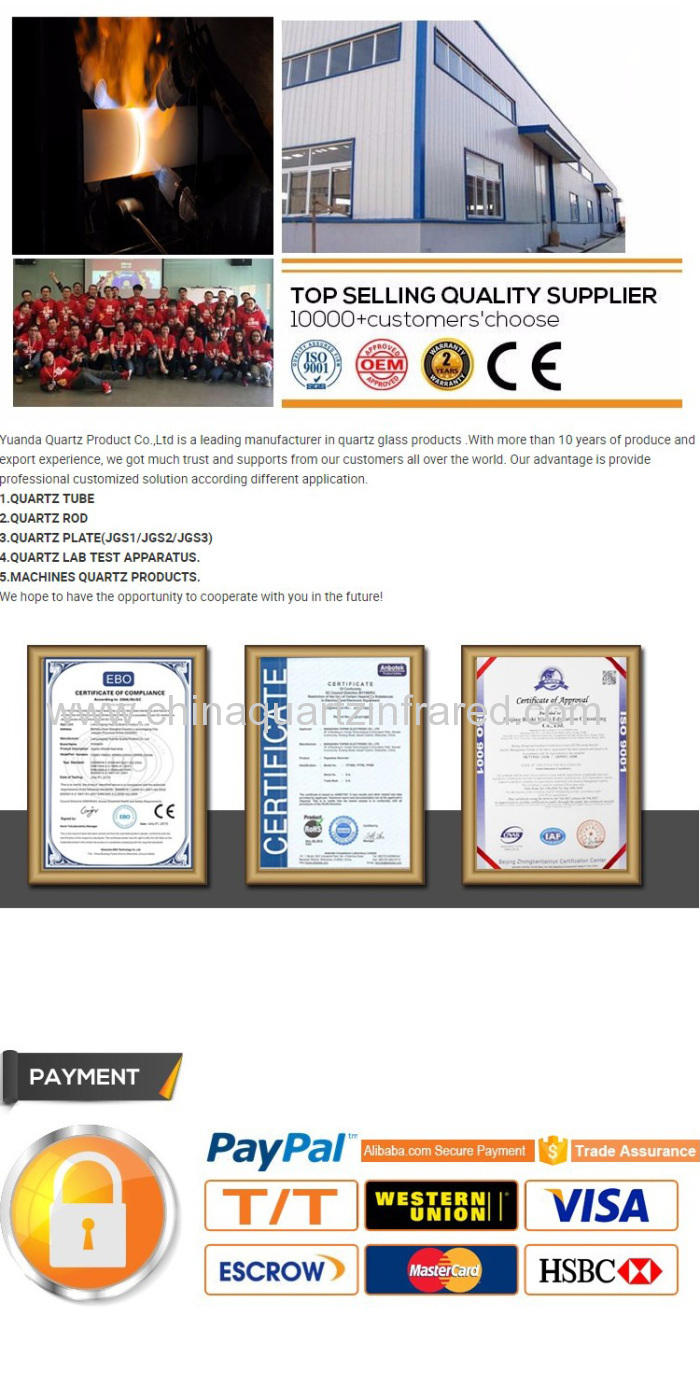 Quartz can be broadly divided into the following categories: Transparent quartz tube (diameter 1.5mm - 300mm), filter UV quartz tube, color quartz tube.
High temperature quartz glass softening point temperature of about 1730 ℃, 1100 ℃ for a long time to use a short time up to a maximum temperature of 1450 ℃,
Corrosion In addition to hydrofluoric quartz glass almost no chemical reaction with other , its resistance is 30 times the ceramic, stainless steel 150 times,
Especially at high temperatures, the chemical stability of any other engineering materials are unmatched.
Thermal stability Quartz glass has a very small coefficient of thermal expansion, can withstand dramatic temperature changes, the quartz glass is heated to about 1100 ℃, will not burst into water at room temperature.
Transparency Quartz glass in the entire spectral band of ultraviolet to infrared have good light transmission, visible light transmittance of 93% or more, especially in the UV spectral region,
The maximum transmittance of up to 80 or more
Electrical Insulation Performance Quartz glass resistance equivalent to 10,000 times the ordinary glass, is an excellent electrical insulation material, even at high temperatures also have good insulation properties.
Quartz glass because of the excellent physical and chemical properties, it is widely used in electric light, semiconductor, optical communications, military, metallurgy, building materials,
Chemical, mechanical, electric power, environmental protection and other fields.
The main type
Quartz sand by quality can be divided into ordinary quartz sand, refined quartz sand, high purity quartz sand, fused silica sand.
1, ordinary quartz sand
SiO2≥90-99%, FeO≤0.06-0.02%, refractoriness 1750-1800 ℃. Part of the appearance of large particles, the surface of the yellow capsule. Size range of 5 to 220 heads, according to user requirements particle size production.
Main uses: Metallurgy, ink silicon carbide, glass and glass products, enamel, steel, water filtration, sodium silicate, chemicals, sandblasting and other industries.
2, refined quartz sand
SiO2 ≧ 99-99.5%, Fe2O3 ≦ 0.02-0.015%. Featured high-quality ore from the complex processing. Size range of 5 to 480 mesh, according to user requirements, the appearance of white or crystalline.
Main purposes: high glass, glass products, refractory materials, smelting stone, precision casting, grinding wheel and so on.
3, high purity quartz sand
SiO2 ≧ 99.5 to 99.9%, FeO ≦ 0.005%. Is the use of 1 to 3 natural crystal stones and high-quality natural stone, carefully selected, fine processing. Size range of 1 ~ 0.5mm, 0.5 ~ 0.1mm, 0.1 ~ 0.01mm, 0.01 ~ 0.005mm range.
4, fused quartz sand
Chemical composition: SiO2: 99.9 ~ 99.99%. Fe2O3: 10PPM ~ 25PPM. Max Li2O content: 1 ~ 2PPM. Max Al2O3 content: 20 ~ 30PPM. Max K2O content: 20 ~ 25PPM. Max Na2O content: 10 ~ 20PPM.
Physical properties: Appearance is colorless and transparent lumps, granules or white powder.
Really heavy: 2.21
Mohs hardness: 7.0