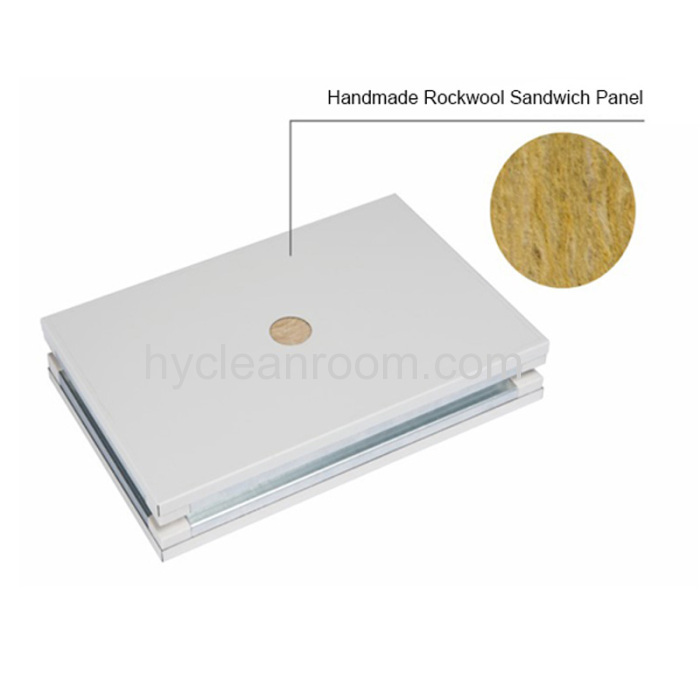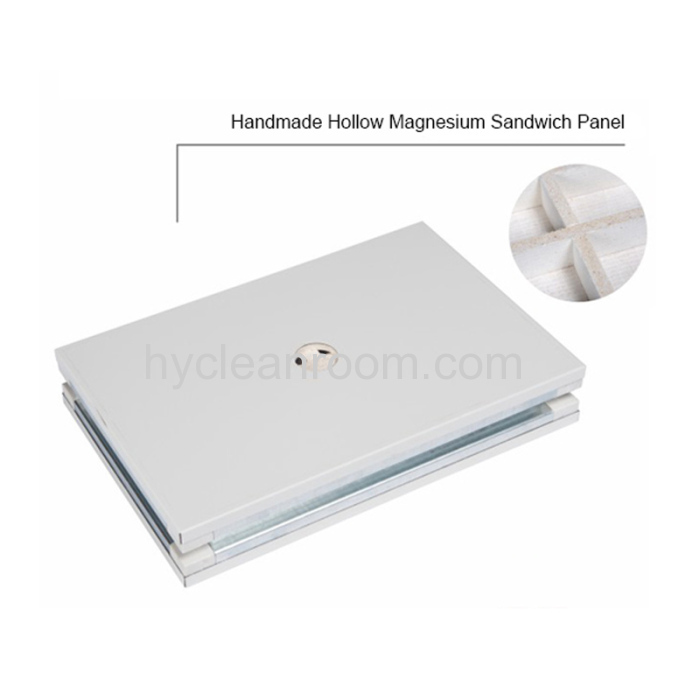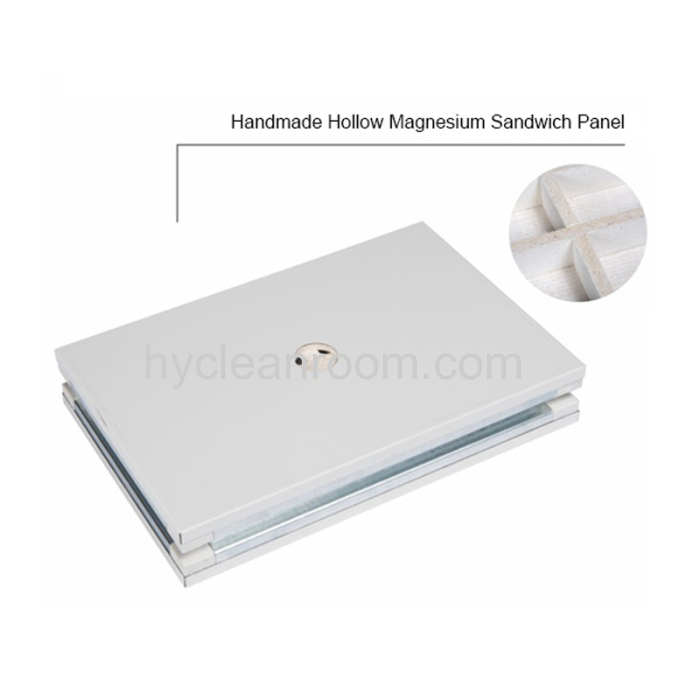 HYCS's cleanroom panel are handmade sandwich panel, with rock wool, hollow magnesium or rock wool and magnesium combined, as core material, color steel plate or stainless steel or high pressure laminate (HPL) plate as double skin plates, enclosed and strengthened by four profiled galvanized iron bars and four corner pieces. The sandwich panel can be use as cleanroom wall and ceiling panels.
Features:
● Dust-free, anti-static, anti-bacterial and strong enough to enable people to walk on.
● Two panels connected by profiled aluminum alloy to ensure fast and convenient installation.
● Industrial gules are applied manually between double skin plates and core material to ensure more adhesive capability than machine-made sandwich panels, extending the service life of the panels.
● Modular installation to largely cut down on construction period.
Panel Thickness 50mm, 75mm, 100mm
Max. Length 6000mm
Width 982mm; 1182mm
Core Material Rock Wool, Mangesium or combined

Noise Resistance 25 db

Flexural Loading Capacity 1.1 kn/m2
Fire Resistance 30 min
Application Wall Panel, Ceiling Panel of Cleanrooms
For more about us, go and check hycleanroom dot com