132x17 Mesh Plastic Filter Belt Continuous Automatic Filter Screen/Reverse Dutch Weave Filter Screen Belt

Anping Baojiao Wire Mesh Products Co.,Ltd stainless steel extruder filter screen is also named stainless steel filter belt mesh, stainless steel reverse dutch weave wire cloth, continuous automatic filter screen, filter ribbons, filter band etc. It is made of SUS/AISI 302/304/316 SS wire, adopt reverse dutch weave type, this kind of mesh has good features on micron filter rating, and more wear resistance than normal woven stainless steel wire mesh.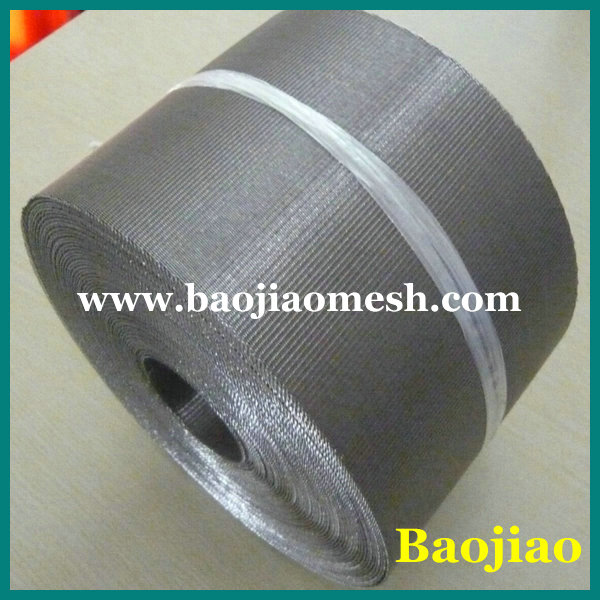 Application of 302/304/316 Stainless Steel Filter Screen
Stainless steel filter screen is widely used for blown and cast film lines, sheet, compounding, tubing, profile, multi-layer extrusion, melt filters, and other products which require an uninterrupted extrusion and stable process. The AutoScreen's compact design is ideal for crowded spaces and can be also used in blow-molding and injection molding machines.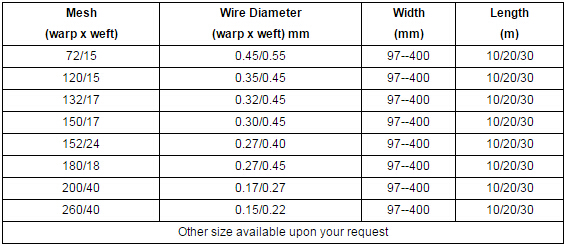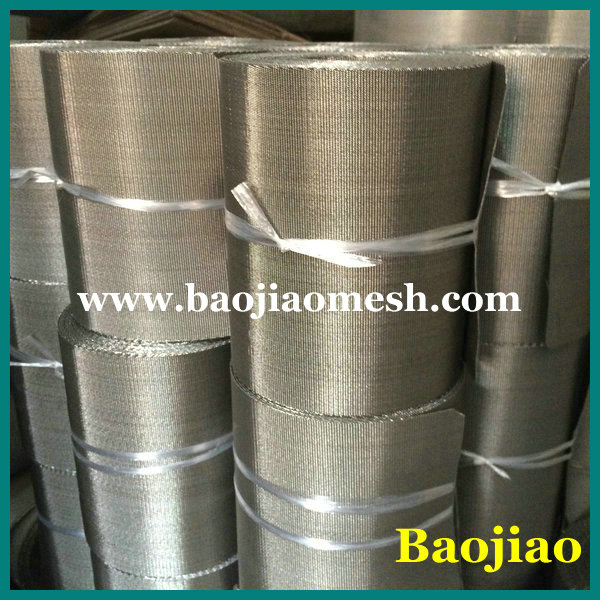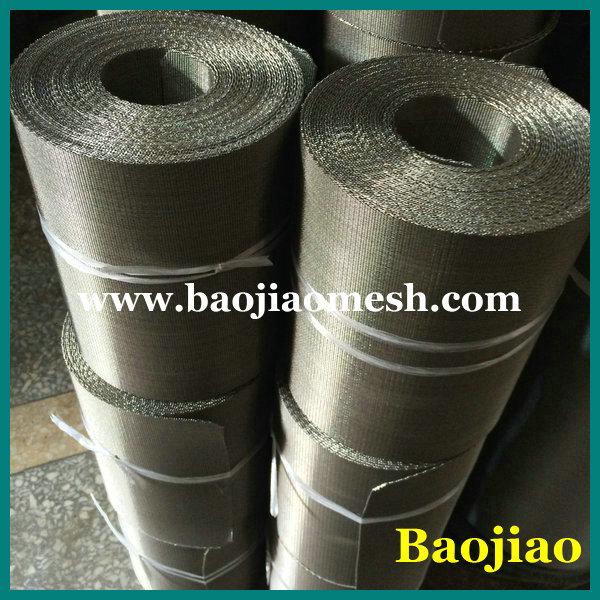 Baojiao Stainless Steel Filter Screen
Petroleum industry, chemical industry, metallurgical industry, food industry
Screen printing for solar battery, glass, electrical components, ceramics, LCD, PCB, FPD
Filter, screen separation, components of filters, sieve screen
Belt filter screen for automatic screenchanger
Security screen, window screen, wire mesh guards
Waste water treating system
Decoration mesh, architectural metal screen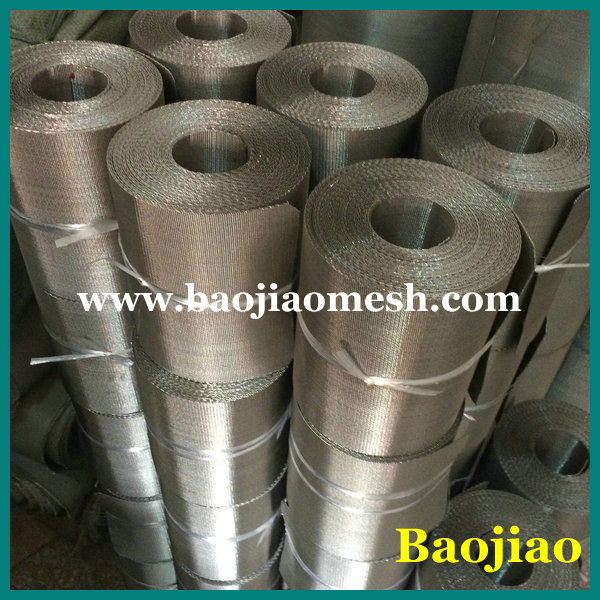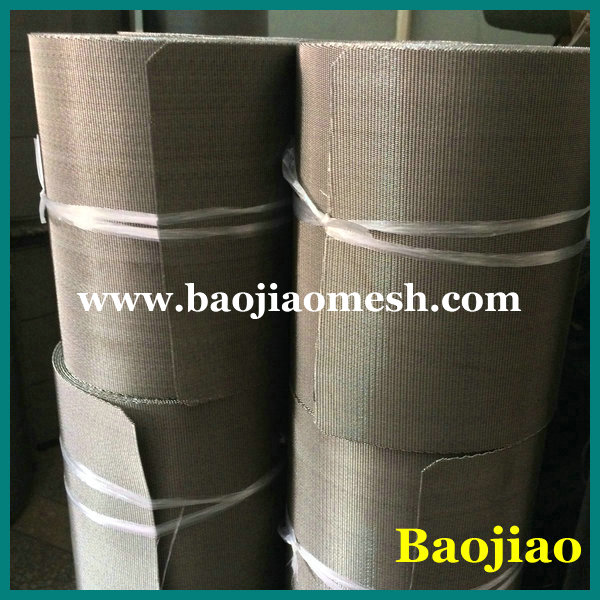 Other Baojiao Stainless Steel Filter Screen
Material: 304/304L/316/316L stainless steel wire
Plain weave filter screen: 1 mesh to 500 mesh
Twill weave filter screen: 60 mesh to 635 mesh
Dutch weave filter screen: 64 mesh to 3200 mesh
Welcome visit our factory!

Alina Wang
Anping Baojiao Wire Mesh Products Co.,Ltd
Industrial Park Zone of Anping County 053600, Hebei Province, China
Tel/Fax: 0086-318-8093718
Mobile/WhatsApp: 0086-18731825350
Skype: alinawang86