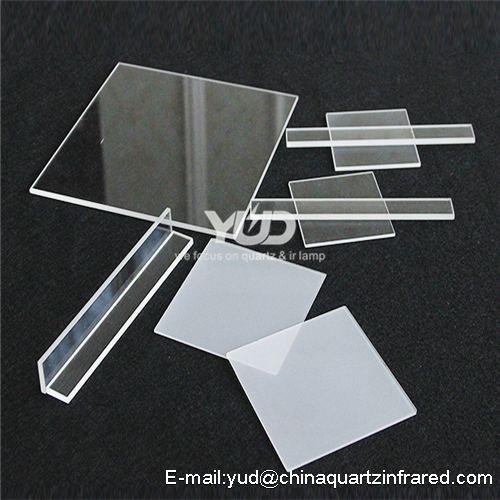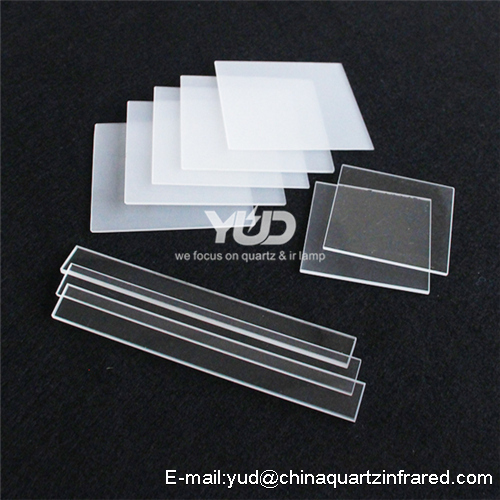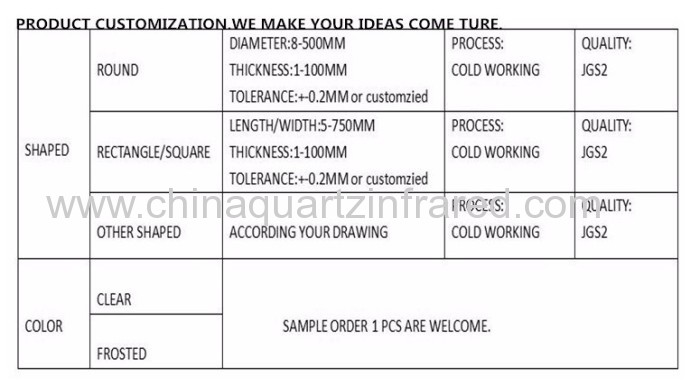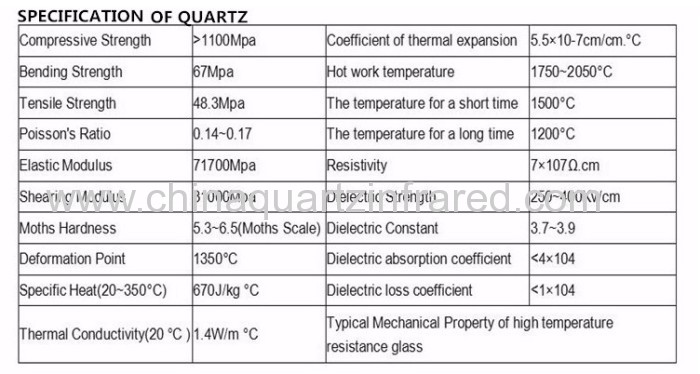 "Lianyungang lvyuan Quartz Products Co., Ltd., the company's products are as follows:
1, quartz tube (diameter 0.8mm-300mm) (wall thickness 0.5mm-15mm)
2, quartz rod (diameter 1.8-60mm)
3, quartz glass (high temperature quartz window, quartz film)
4, quartz ware (test tube, quartz boat, beaker, crucible, evaporating dish, etc.)
5, quartz instrument processing. (To map custom)
Product features are as follows
A high temperature quartz glass softening point temperature of about 1730 ℃, 1100 ℃ for a long time to use, a short time up to a maximum temperature of 1450 ℃.
2 corrosion resistance, in addition to hydrofluoric , quartz glass almost no chemical reaction with other resistance of 30 times the ceramic, stainless steel 150 times, especially at high temperatures, chemical stability is any other Engineering materials are incomparable.
3, good thermal stability
Quartz glass thermal expansion coefficient is extremely small, can withstand dramatic temperature changes, the quartz glass is heated to about 1100 ℃, will not burst into water at room temperature.
4, translucent performance is good
Quartz glass in the whole spectrum of ultraviolet to infrared spectral bands have better light transmission, visible light transmittance of 93% or more, especially in the UV spectral region, the maximum transmittance of up to 80 or more.
5. Good electrical insulation properties, quartz glass resistance equivalent to 10,000 times the ordinary glass, is an excellent electrical insulation material, even at high temperatures also have good electrical properties. Quartz glass has been widely used in electric light, semiconductor, optical communications, military, metallurgy, building materials, chemistry, machinery, electric power, environmental protection and other fields due to its excellent physical and chemical properties. "