Hima F6217 8 Professional Edition Amplifier F F6217 Distressed
Contact:Jessica
Skype:jessica01235483
Email:sales*mvme.cn (please change * to @)
Mobile Phone:86-18030235311(WhatsApp)
Q Q:2851195444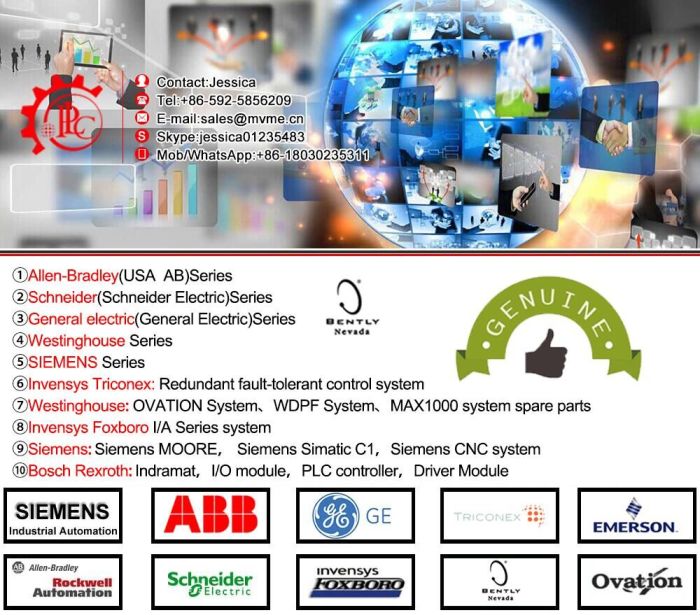 Moore has always been the best staff and spare parts together, a professional multilingual service team, insist on providing customers with first-class service.
Company's products cover distributed control system DCS card pieces, programmable logic controller PLC module SPS / CNC panel controller / drive / servo drives / robots and other parts.
Whether it's new spare parts, or outdated / discontinued parts Moore is committed to bringing the business back to business in the best cost and best quality possible way.
More than 100 excellent manufacturers, large spare parts inventory, adequate supply, faster customer support response
Partners across all continents and customers in 150 countries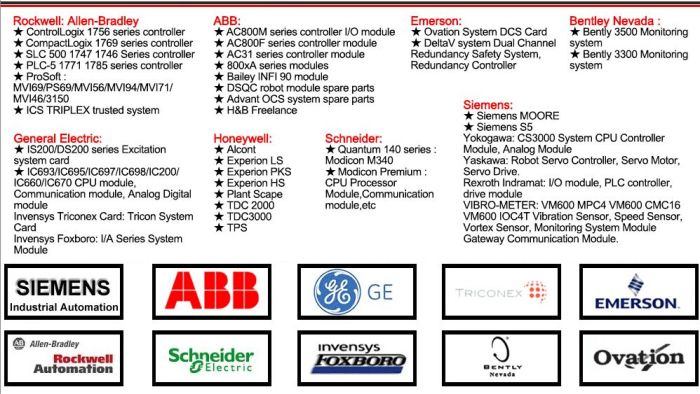 We only do one thing to escort your automation unit
Moore strength with the preparation of industrial automation spare parts suppliers in China leaders
Full control system components procurement one-stop service!
Company's business scope
Distributed Control System (DCS)
Programmable Logic Controller (PLC)
Data Acquisition and Monitoring Control System (SCADA)
Safety Instrumented System (SIS)
MOTOROLA MVME industrial modules
Compressor Group Control System (CCS) and other industrial components
Provide emergency spare parts Support a full range of spare parts can be customized spare parts for users All spare parts provided 1 year long warranty
Various types of stock inventory response speed to reduce user capital investment, improve spare parts utilization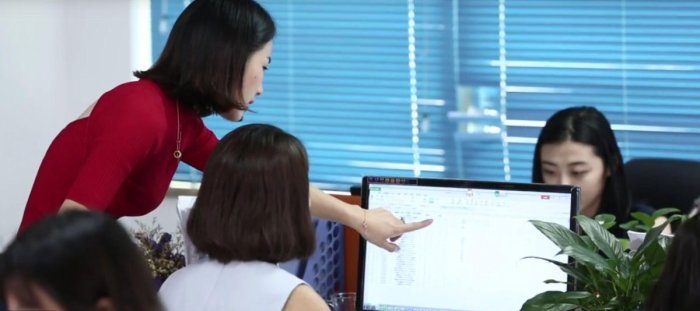 KJ2201X1-PW1
KJ4110X1-BA1 12P1867X012
KJ4110X1-BC1 12P1869X012
KJ4101X1-BC1
KJ1501X1-BC2
KJ3102X1-BA1
KJ3007X1-EA1
KJ3101X1-BB1
KJ2003X1-BB1
KJ1501X1-BC1
KJ3003X1-BA1
KJ3101X1-BB1
KJ2003X1-BA2
KJ4110X1-EB1
KJ3102X1-BB1
KJ3202X1-BA1
KJ4001X1-BB1
KJ4010X1-BF1
KJ3002X1-BA1
KJ4101X1-BA1
KJ2002X1-CA1 M5
KJ3001X1-BH1
KJ4001X1-CB1 12P0625X052
KJ4001X1-CC1 12P0733X042
KJ3001X1-BB1
KJ3221X1-BA1
IDA-JMB
PMCB11M1
KJ4002X1-BF2
KJ1501X1-BB1
KJ4010X1-BG1
BM11M1
KJ4001X1-BE1
KJ4001X1-NA1
KJ4001X1-NB1
KJ4001X1-CA1 12P0623X062
KJ4001X1-CG1 12p1812x042
KJ3203X1-BA1
KJ3222X1-BA1
KJ3002X1-BG2
BENTLY NEVADA 78462-01
OKUMA E4809-045-174 PC BOARD W/MULTIPLE COMPONENTS FUB-P4M4, 1911-2241-111.693
ALLEN BRADLEY 634488-90 PC BOARD ASSEMBLY 7300-UPK3
FOXBORO C0143AH PEN
ALLEN BRADLEY 1775-MED ERROR CORRECTING RAM MEMORY 128K 966054 01
YOKOGAWA 4153-555/BU/AK-04/REM/PS/YCA
FANUC A06B-6058-H005 SERVO AMPLIFIER AC DRIVE W/ A20B-1003-0090/02/07B
INCLUDES A20B-1003-0081/02A
ANDERSON INSTRUMENT 56000-449 REV C
BRANSON 900 MWC MULTIPLE WELDER CONTROLLER EDP NO. 201-143-078 117 VAC 50/60HZ
PACIFIC SCIENTIFIC PC800 MODEL: CU833-002
HORNER ELECTRIC HE800HSC601B
HORNER ELECTRIC HE800HSC601B
GIDDINGS & LEWIS 502-02833-20 INTERFACE MODULE 501-03206-00
HONEYWELL 620-3691
POLYSPEDE FSC-300 ADJUSTABLE SPEED DRIVE SYSTEM SC SERIES 3HP 230VAC 1PH
CONTROL TECHNOLOGY 901B-2550
TEXAS INSTRUMENTS 500-5114A REMOTE BASE RS485
ALLEN BRADLEY 1746-A7 7-SLOT RACK SER. B WITH 1746-P2
GE FANUC A20B-9000-0710/08A SERIES SIX CPU TYPE: A20B-9000-0710
YAMAHA G776420 PC
RELIANCE ELECTRIC 107172-001R 0-48652 84543-108A
RELIANCE ELECTRIC 107172-001RT BOARD 107172001RT 84543-108A 0-48652
BANNER USE2424YP2 MICRO-SCREEN LIGHT CURTAIN 24INCH
VICKERS ASSY. 732 367 BOARD EG-09010, 732367, EG09010
ABB YB560103-BD/1 I/O MODULE DSQC 223
GOULD MODICON AS-B571-001
RAYTEK INC. RAYNGER PM 6T101 TEMPERATURE SENSOR 48920
BANNER MINI-SCREEN LIGHT CURTAINS MSE824Y EMITTER, MSR824
ALLEN BRADLEY 154959 REMOTE I/O PC BOARD REV 05 1336MODG2/D
NIB SAFTRONICS CIMR-PCU21P5 PC3 INVERTER DRIVE CIMRPCU21P5, 3PH 200-230VAC 7.2A
PRESSTECH PART: 7508-0810-01 PANEL DRIVER BOARD ASSY: 7508-0820
BURTON 513-215-100 PC BOARD PS1100 BRV D DRV C ECI-B-6
BURTON 513-149-200 POWER BOARD REV * 0000000 COMP NO. 413-158-000
ELECTROCRAFT 2405 COMPARATOR 115V, 2.1A, 1/12HP, 1PH, 1725RPM
REPAIRED ANDOVER CONTROLS SCX-920 INFINITY SYSTEMS CONTROL BOARD 05-1000-697 R.D
SOLIDSTATE CONTROLS 80-219325-90 CIRCUIT BOARD 70-411937-90 REV. B
GENERAL ELECTRIC 58CD56ND91 AC MOTOR 1/2HP, 1725RPM, 180/200V W/OUT KEY
CHROMALOX 2001-10201
NIB HONEYWELL 620-0056
MICROTROL DC00006-501
NIB ALLEN BRADLEY S50387 MODULATOR LOGIC CONTROL BOARD REV M 50387
FESTO DNCE-32-100-BS3 ACTUATOR ELECTRIC CYLINDER DNCE-32-100-BS
NIB TELEMECANIQUE XBT MEM16 MEMORY CARD 16 MO 034833 PRETEC PAJ016AS4
GE FANUC IC600YB930A PROTECHED 115VAC
ORIENTAL MOTOR VEXTA 4GD5K GEAR HEAD W/ KBLM460GD-CM AC
REPAIRED GENERAL ELECTRIC 6VFW2100 STATOTROL II DRIVE 6VFWC2100A4
ISHIDA P-5285B EXC
GENERAL ELECTRIC DS3800DXRA1C1C 6BA04 SIGNAL RECEIVER CARD SERIES 6 DXRA 6DA03
REPAIRED UNICO 703-591 RACK 703591, 313-730, 0639-WWW8
NIB MSA 490892 CONTROL BOARD 5000 SERIES REV 2 FRONT
AMETEK DREXELBROOK 700-1202-021 PXTX SERIES SENSING ELEMENT PROBE 10-30VDC
ALLEN BRADLEY 140092 REV. 24 4202 BOARD SPARE PARTS KIT 140093, 133495-04
SERVO DYNAMICS SDBDTL925-34 BOARD PART NO. 7300-8074
EATON / OPCON 1410A-6501 PHOTOELECTRIC MODULE 115VAC 50/60HZ
KLOCKNER MOELLER PS306-DC
SEALED ALLEN BRADLEY 505-AOD
BURTON 513-385-000 FIRING , 413-064-000
GE FANUC IC693PCM300P PROGRAMMABLE
GENERAL ELECTRIC 193X252AAG02
P2CB485 CIRCUIT BOARD FG-PPM485-01-ST01 Rev A6 S/N NO. TS 06050032924
RELIANCE ELECTRIC 846656-R PC BOARD 0-48652, UCC1 W/ 0-52015
DAYTRONIC 4062 SERIES
SAMES GN4002 TYPE 3AG2A CONTROLLER 63-0650-00
REPAIRED ATLAS COPCO 4240031181 SERVO CONTROLLER QMS34015 4240031181-0008
KOLLMORGEN EB-202-B-91-001 BRUSHLESS MOTOR NO. SAB-425827 H.P. 1.3
FANUC A05B-2350-C100
FANUC A05B-2051-C121
FANUC A20B-1000-0770-01 POWER P85P00116
ROSEMOUNT 01984-1460-0003 I/O CONTACT CARD 0198414600003 REV. F/J
ABB XDA101BE61 PC
COGNEX 800-5749-1 REV. A VISION SENSOR IN-SIGHT 1010 CAMERA W/ COSMICAR
INCLUDES 206-6364-410 IN-SIGHT VERSION 4.1.0
ALLEN BRADLEY 1336S-MCB-SP1A MAIN REV. 09 2002
ALLEN BRADLEY 1336S-MCB-SP1
KEYENCE CORPORATION CA-MN80 PANEL LCD 8-1/2IN
CEE ITMF7721 MOTOR A/8530 IN:5A .60HZ
FOXBORO 132F-N4 INDICATING SUPPLY 20-22 PSIG
GT ELETTRONICA MAXCT1/010.040 REV. 1.0 ENCODER CARD MAXCT V 1.0 9CSABMMAX10-24
HEWLETT PACKARD 6106A DC POWER SUPPLY 0-100 0-.2A
LIGHTING ELIMINATORS SB22 120/208V 3 SANDWICH BLOCK PART NO. 0004503
OMRON B5N-2100-PC BOARD I/F 2314283-4B
LOGIC BEACH INC. MODULOGGER MINI DATA LOGGING SYSTEM W/ MLAD-1, MLIM-5, MLCPU-1
INVENSYS AC134000 PC BOARD REV. 1
GE FANUC IC320CGM500D
GE FANUC IC660EBD022X ELECTRIC
NIB GIDDINGS & LEWIS 503-15529-00
501-03798-00, 502-03027-00
NIB GIDDINGS & LEWIS 502-02820-02 DIGITIZING REFERENCE MODULE 501-03208-02
RONAN ENGINEERING X55-600-GP-1-SM TRANSDUCER X55-600-GP, 36VDC, 3-15PSIG
CONTROL TECHNOLOGY 901B-2550 ISOLATED ANALOG INPUT MODULE REV B.0
CONTROL TECHNOLOGY 901B-2550 ISOLATED ANALOG INPUT MODULE REV B.3
MITSUBISHI MELSEC AD71 PROGRAMMABLE AD71S1
RELIANCE ELECTRIC 84543-108A PC BOARD 107172-001Z , 0-48652
RELIANCE ELECTRIC 107172-001V BOARD 107172001V 84543-108A 0-48652
TEXAS INSTRUMENTS 500-5047-A ANALOG OUTPUT MODULE 5005047A, ASSY : 2491152-0002
HONEYWELL 621-0004