13 5/8" x 10000 psi Full Bore Retrievable Packer
DST Full Bore Retrievable Packer 13 5/8" x 10000 psi
The 13 5/8" x 10000 psi Full Bore Retrievable Packer is specially designed for Full Bore Drill Stem Testing (DST) and
Tubing Conveyed Perforating (TCP) operations. During TCP operations where the detonation of the TCP charges can
cause rapid pressure surges, the hydraulic hold downs react to prevent packer movement.
The full opening design of 13 5/8" x 10000 psi Full Bore Retrievable Packer allows unrestricted fluid flow and tool
movement through the tubing bore. A pressure balanced bypass valve which is held open when running and retrieving,
prevents swabbing effect. The valve also allows debris to be washed from the top of the packer when releasing. The
bypass valve is held closed by pressure from below and in turn helps prevent upward movement of tubing.
Availablein sizes of Full Bore Retrievable Packer
for use in casing sizes from 4" up to 13-3/8" and several models from low pressure sweet service to high pressure high
temperature hostile environment H2S and CO2 Service Packers.
Specification of DST tools13 5/8" Full bore test packer
| | |
| --- | --- |
| product mode | DST tools13 5/8" Full bore test packer |
| size | 13 5/8" casing |
| Service | H2S, CO2 |
| Application: | oil well testing |
| Working pressure | 10000psi |
| Standard | NACE MR 0175 |
| usage | drill stem tests |
| Working condition | High pressure high temperature(HPHT) |
| Condition | New |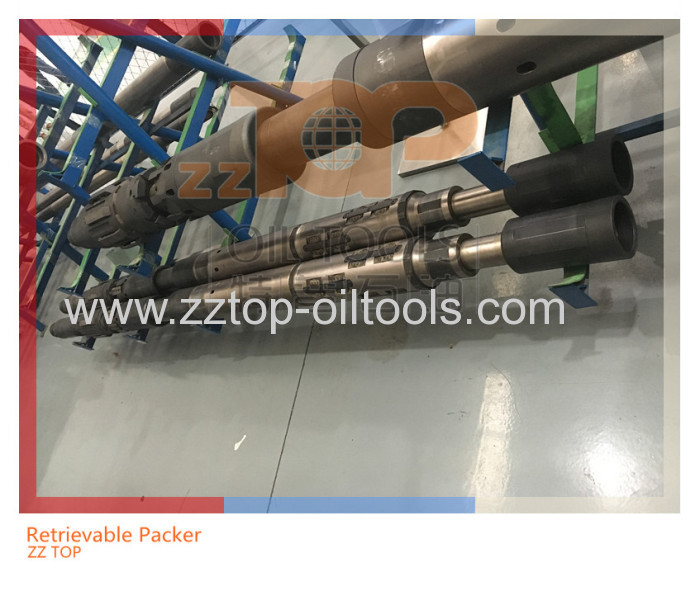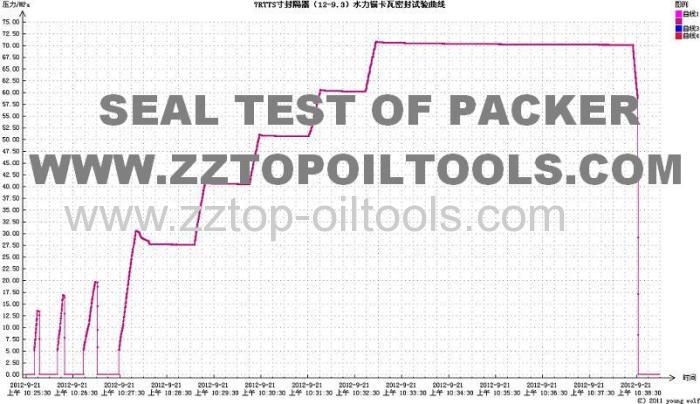 ZZ TOP'S FACILITIES

ZZTOP supply the whole drill stem testing tools include Round Mandrel Slip Joint, Tubing String Tester Valve (TST), OMNI Valve(Multi Circulating Valve), Rupture Disk Safety Circulating Valve, Rupture Disk (RD) Sampler, Drain Valve, Select Tester Valve, LPR-N Valve, Gauge Carrier, Hydraulic Circulating Valve, Hydraulic Jar (Big John Jar/ BJ jar), RTTS safety joint, RTTS Circulating Valve, RTTS Packer, Champ packer, Radial shock absorber, Vertical shock absorber.

13 5/8" x 10000 psi Full Bore Retrievable Packer
DST Full Bore Retrievable Packer 13 5/8" x 10000 psi