CT-VEP Series widely used in below public equipment
Portable construction equipment
Hydraulic tools
Vehicles
Body Size(in)

1/2(04)

5/8(06)

3/4(08)

1(10)

1-1/2(12)

Rated Pressure(PSI)

7000

7000

7000

6000

5000

Rated Flow(GPM)

12

28

50

88

152

Temperature Range

-20℃ to +120℃

Standard seal material NBR
Features:
1, New valve design, it can resistance damage from high flow and the pressure of impulse that providing advanced performance.
2,Special nipple design for connecting under pressure, allows connection and disconnection with high residual pressures.
3, the CT-VEP series employs a threaded sleeve locking mechanism, mates with matching male threads on the coupler. The two haves must be manually threaded together from connection.
4, new chrome plating treatment provides advanced anti-rust performance
5, CT-VEP series couplings employ flush valving when connecting or disconnecting,This means only small amounts of fluid can be lost during disconnecting or air inclusion during reconnection.
6, This Anti-Blowout BFT bonded seal is designed to prevent blow-out or damage during severe service conditions.
7, Machined form solid steel bar stock for durability Compatible with Holmbury HFT STCCHI VEP Series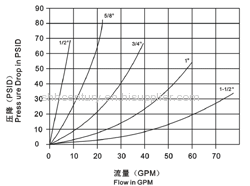 | | | | | | | | |
| --- | --- | --- | --- | --- | --- | --- | --- |
| ISO | PART NO | L | D | HEX1 | HEX2 | HEX3 | T |
| 13 | CT-VEP-04 | 154.5 | Φ49 | S36 | S46 | S36 | G1/2 NPT1/2 |
| 16 | CT-VEP-06 | 164.3 | Φ53.7 | S41 | S50 | S36 | G3/4 NPT3/4 |
| 19 | CT-VEP-08 | 189.4 | Φ58.8 | S46 | S55 | S46 | G1 NPT1 |
| 25 | CT-VEP-10 | 207.2 | Φ68.7 | S55 | S65 | S55 | G1-1/4 NPT1-1/4 |
| 31.5 | CT-VEP-12 | 263.5 | Φ92 | S65 | S85 | S65 | G1-1/2 NPT1-1/2 |

| | | | | | | | | |
| --- | --- | --- | --- | --- | --- | --- | --- | --- |
| ISO | PART NO | LS | C | d | E | HEX2 | A | T |
| 13 | CT-VEP-04PF | 95 | 18.8 | 24.54 | M40*3 | S36 | 16.5 | G1/2 NPT1/2 |
| 16 | CT-VEP-06PF | 98.8 | 19.5 | 27.04 | M45*3 | S36 | 20 | G3/4 NPT3/4 |
| 19 | CT-VEP-08PF | 113.9 | 24 | 29.95 | M50*3 | S46 | 21 | G1 NPT1 |
| 25 | CT-VEP-10PF | 123.5 | 24.8 | 36.05 | M58*3 | S55 | 21 | G1-1/4 NPT1-1/4 |
| 31.5 | CT-VEP-12PF | 150 | 31.5 | 57 | Tr80*4 | S65 | 21 | G1-1/2 NPT1-1/2 |
| | | | | | | | |
| --- | --- | --- | --- | --- | --- | --- | --- |
| ISO | PART NO | LS | D | HEX1 | HEX2 | A | T |
| 13 | CT-VEP-04SF | 103.5 | Φ49 | S36 | S46 | 16.5 | G1/2 NPT1/2 |
| 16 | CT-VEP-06SF | 114 | Φ53.7 | S41 | S50 | 20 | G3/4 NPT3/4 |
| 19 | CT-VEP-08SF | 133.5 | Φ58.8 | S46 | S55 | 21 | G1 NPT1 |
| 25 | CT-VEP-10SF | 145.2 | Φ68.7 | S55 | S65 | 21 | G1-1/4 NPT1-1/4 |
| 31.5 | CT-VEP-12SF | 187.5 | Φ92 | S65 | S85 | 21 | G1-1/2 NPT1-1/2 |