JH21-45T Pneumatic press machine cnc punch press machine

Company Information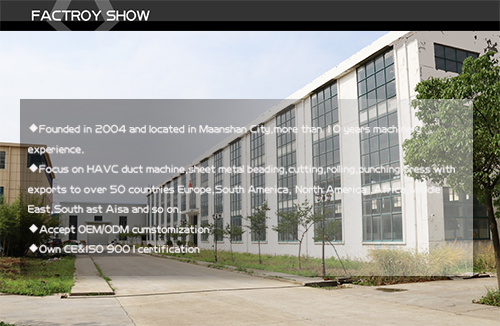 Product Description
1) Machine Structural Feature:
1. High rigidity:High rigidity,high-precision frame,with welded steel board and heat treated,eliminate inner tension of press.
2. Baliance centre of gravity:The transmission centre is in accodance with the centre of the whole machine,ensure the accurate and stability in pressing.
3. Safe and reliable operation:High-sensitive clutach/braking added international top double electromagnetic valve and overloading protection device,can guarantee the accuracy and safety for sild board running and stopping.The precision of machine adjusting is up to 0.1mm,safer and quick in production adjusting.

4. High-precision:The abrasive sections of crankshaft,gears gearshaft are treated by hardening heat treatment adn followed milling processing ,with high abrasion resistant and balance performance,as well as stable performances.Ensure quality and using life of punch.
5. Automatiztion processing:Can equip all automatic feeders for automatization production reduce the cost,promote efficiency.
2) Transmission control and brake systems:
1. The Press adopts the low inertia combined dry pneumatic friction clutch and brake from OMPI, Italy, Smoother press performance, easier maintenance, to ensure reliable safety and flexible action,Iow noise, long service life.
2. Driving gear is installed into the frame and gear is immersed in oil reservoir. Customer could choose Electromagnetic governor. which is stepless speed regulation within a certain range and enlarge the area of craf.
3. The press adopts hexahedral rectangle lengthen gib, which has high guiding precision and steady precision.
4. PLC from Omron electrical control system allows various auto-equipment reprogrammed accord-lng to different requirements and perform various functions,to ensure high reliability and high adaptability.

5. Use adopts dual valve from TACO, Japan, which can guarantee the safety and reliability of clutch.

6. Machine is with both hands button and foot switch to achieve continuous, single and inching practices.

7. Auto grease lubrication system,easy stroke adjustment mechanism increases press versatility tremendously.

8. Pneumatic dual balance cylinder, which balances the slide block and punch weight to reduce noise and impact.

9. The press adopts cam controller which be combined with proximity switch (Schneider) which will realize the synchronous detection and monitoring reliably
packaging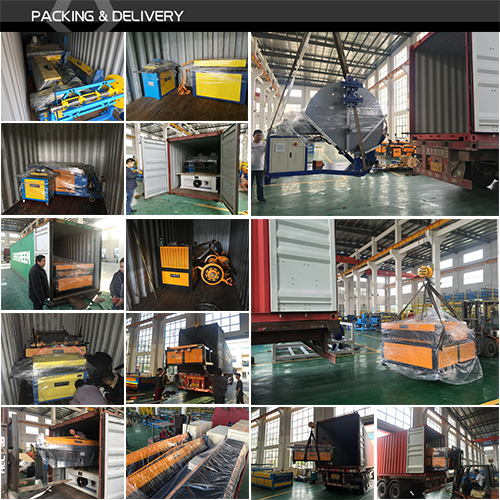 Delivery: 25 days after received your deposites
Payment term
30% TT is down payment as deposit, and 70% is paied before shipment.

100% irrevocable letter of credit (L/C)at sight.

FAQ

How about your machine quality? We are worry about the quality.

RE:Byfo company is a mature brand in CHINA,through our 19 years research in technology,our design including structure and detailed security and precision has enhanced greatly,and can match all the CE standard or more strict standard.Our machines distribute worldwide to about 50 countries where there are metal plate industry ,there are Brillante machines.And where there are our machines,there are good reputation and terminal user satisfaction.

Whether the machine price can be more discount?

RE:1.BYFO always provide high quality machine,as we know ,oversea market is more important and difficult than domestic market because of communication time costing after sales,So always,our machine has enough qaulity standard to make sure the machine can work more than the real warranty period.In this way ,we will save a lot and think in advance for the clients.

RE:2. we are sure to provide quality=price and price=quality ,the matched price and acceptable for the clients and durable for our machines.We welcome your negotiate with us and get a good satisfaction.