Wave spring seals. Elastomer diaphtagm seals with very short working lenght.
dimenstions to suit upper seal chamber in certain A.B.S. AF pumps.
the most suitable mechanical seals to suit A.B.S. pumps AFP,K series and mixers,especially submersible pumps,VULCAN 1577.
FIT SEALS stocks and supplies a full range of ABS mechanical seals and other pump spares.

If you have a requirement for a ABS mechanical seal or any other ABS spare part,
then please don't hesitate to contact us and we will endeavour to respond to your
enquiry within 8 hours.
The Seals Suit ABS AFP Series pumps ,XFP series pump ,AF/AFP series pump ,
RW 200/300/400/650/900 Mixer,SB Series mixer , Piranha series seal kit , S10/S16/S18/S20/S26/S30/M25/M46/M50/M70/M80/M100/M125
AS0530/06300631/0641/0830/0840 and AJE110/15/20/30.
SESI20/SJS1-15/20 ABS Split Casing pump
Size: 50mm. 65mm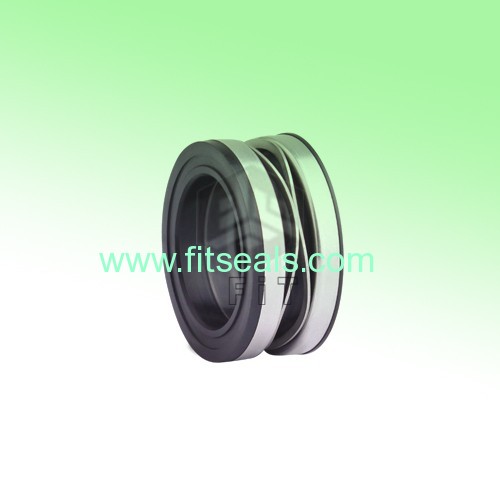 We can also design based on your pump chambers and add flush and quench.
Our seals are interchangeable with Eagle, Burgmann, Flowserve, Roten, Anga, Latty, John Crane, Sealol, Vulcan, Durametallic, Flexibox, Chesterton, Pac Seal, Prime, Uniten, Robco, Pillar, Aes and other brands.
We supply seals for following pumps:
- ABS, ALFA LAVAL, ALLWEILER, ALLEN & GWYNNES, ANORITZ, ASIMAG, ANEMA ZA PUMP, ALP, APV PUMP
- BELLS, BLACKMER, B.G. REICH, BELL & GOSSETT, BITZER, BOCK,
- COPELAND
- DAVEY, DELTA, DP, DAB
- EBARA, EBS RAY, EMU, ESPA, EUROFLO, E-RO
- FLYGT, FRISTAM
- GOULDS, GORMAN RUPP, GRASSO, GODWIN
- HIDROSTAL, HCP, HILGE, HOWA, HOWDEN, HERCULES, HAIGH MACEDATOR
- IMO, INOXPA, PROLAC, ITT, IWAKI, IBEX MOG
- JEBSEN & JEBSEN, JOHNSON, J & E HALL, JABSCO HY-LINE
- KEW, KILORSKA, KSB, KELLY LEWIS
- LOWARA
- MAGGIO, MTP
- NETZSCH
- ORBIT, ONGA, OPAL
- PACO, PENTAX, PUMPEX, PEDROLO
- REGALINE, ROBUSHI, ROPER, RUSTAM, ROTO, ROSISTA, REGENT
- SAER, SAND PIPER, SARLIN, SHINMAYWA, SIHI, STERLING, SOUTHERN CROSS, SP, SPECK PUMPEN, STAR-RITE, SAM.MCCOY, SABROE, SAMSON, STAL, SLR
- TORISHIMA, TSURUMI, TSUNAMI, TUTHILL, TUCHENHAGEN, TRI-CLOVER
- UNIFLO, UPOMPE, URREX
- VARISCO, VERDER AIR, VIKING
- WALRUS, WARNER, WILDEN, WAUKESHA UNIVERSAL IPUMPS, WESTFALIA SEPARATOR