Type 515E metal bellow john crane mechanical seal for high temperature hot
john crane Type 515E is a formed metal bellows seal with a computer optimised asymmetric bellows profile. General sealing duties include: biotechnology, chemical processing, mining, oil, oil refining, pulp and paper, pharmaceutical, wastewater treatment and water systems.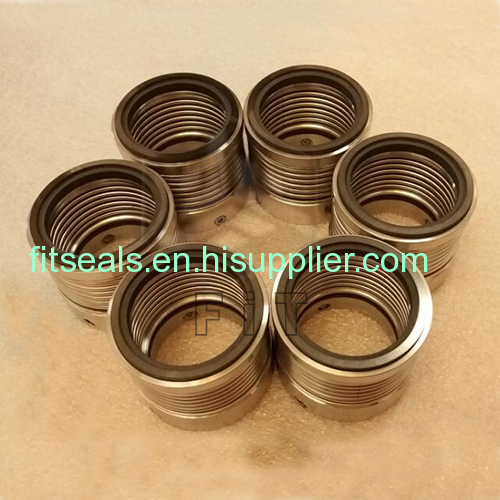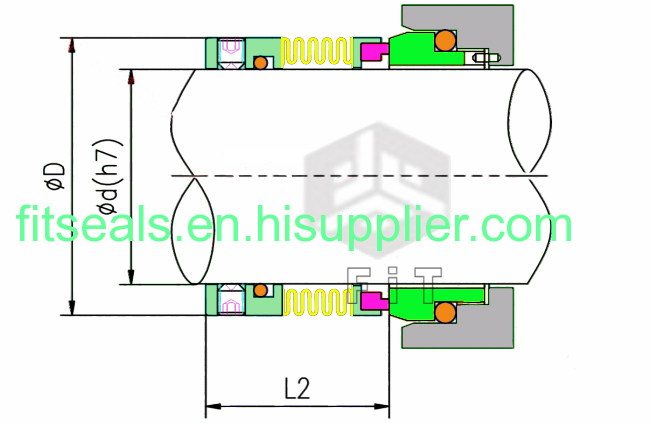 Performance Capabilities
Temperature: -40C to 220C
Pressure: Up to 25 bar
Speed: Up to 20 m/s
Sizes: 18mm to 100mm, 0.75" to 4"
Materials Combination
Face: Carbon, SiC, TC
Seat: Ceramic, SiC, TC
O-rings: NBR, EPDM, VITON, Aflas, FEP, Kalrez, Chemraz, Grofoil etc.
Spring: SS316, hastelloy C, AM350
Metal parts: SS316, hastelloy C
Equivalent to john crane type 515E METAL BELLOW SEALS , It is an asymmetric formed metal bellows designed for general purpose use.
seal size
(inches)

d1

D

d4

L2

0.750

19,05

31.00

34.90

31.50

0.875

22.23

36.00

38.10

37.00

1.000

25.40

39.00

41.30

37.50

1.125

28.58

42.00

44.50

38.00

1.250

31.75

46.00

47.60

43.00

1.375

34.93

48.50

50.80

43.00

1.500

38.10

51,50

57.20

42.00

1.625

41.28

58.40

60.30

47.00

1.750

44.45

58.40

63.50

47.00

1.875

47.63

63.70

66.70

46.50

2.000

50.80

63.70

69.90

46.50

2.125

53.98

69.00

73.00

56.50

2.250

57.15

73.30

76.20

56.50

2.375

60.33

76.70

79.40

56.50

2.500

63.50

79.40

82.60

56.50

2.625

66.68

83.00

85.70

66.50

2.750

69.85

87.80

96.00

65.50

2.875

73.02

94.00

99.00

65.50

3.000

76.20

94.00

100.00

65.50

3.125

79.37

100.60

104.00

75.00

3.250

82.55

100.60

108.00

75.00

3.375

85.72

106.00

111.00

75.00

3.500

88.90

110.30

115.00

75.00

3.625

92.07

114.90

118.00

75.00

3.750

95.25

114.90

121.00

75.00

3.875

98.42

121.30

124.00

75.00

4.000

101.60

121.30

127.00

75.00