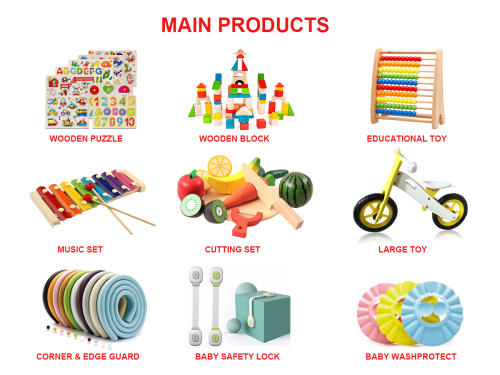 Description
This wooden abacus is a traditional, educational toy designed specially for the children up to three years old. As an old accounting calculating system, it is a wonderful way to arouse your baby's interest of cognition of numbers and colors. In addition, your baby's muscle can also be exercised greatly.
Features:
A wooden abacus with brightly colored beads
About 10 beads per row and altogether ten rows
Can slide freely and smoothly back and forward on the wooden poles
Comes with two supports for standing
Great educational toy for your child to play
Material: Wood
Beads Color: Yellow, green, orange, blue, shocking pink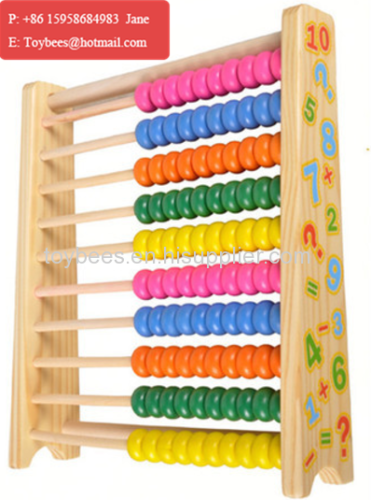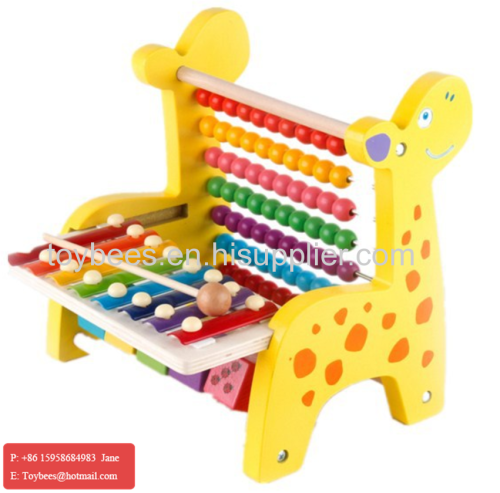 Shipping
About Us
Yunhe Eagle Trading Co., Ltd of is professional manufacturer and supplier for wooden toys, handcraft wooden products and baby safety products at competitive price, high quality and best service, which is located in Yunhe, Zhejiang Province. ( China Wooden Toys City)
We can make products according to your requirements and provide OEM services. We hope to establish long-term business relationships with our clients for mutual benefits and a splendid future.
If you are interested in our products, please feel free to contact us for more details as soon as possible. Toybees(at)gmail.com
Main products:
1.Educational toys: wooden block, wooden puzzle, kids toy game, beads toys , abacus, baby toys, vehicle toys, wooden car, train toy, plane toy, wooden rocket, musical toys.
2. Teaching aids: Montessori materials, Froebel, and other teaching materials.
3.Pretend play toys: kitchen toys, dresser toy, furniture toys, wooden doll house, vegetable toys.
4.Preschool Funiture & playground: children bed, desk, chair, table, cabinet, indoor and outdoor playground and other toys.
5. Wooden handicrafts, Decorations.
6. Baby safety products: corner&edge guard, safety lock, safety socket cover, safety rail, door stopper and washprotect products.
7.OEM /ODM business is welcome