FLYGT PLUG-IN REPLACEMENT SEALS.
DOUBLE CARTRIDGE SEAL.
SUPPLIED WITH EITHER SILICARON CARBIDE OR TUNGSTEN CARBIDE FACES.
Plastic parts plug flygt cartridge seals.
stainless steel parts plug flygt cartridge seals.
Type: Replacement seals for Flygt pumps Model Plug-In 3137.465,046,605.100
Flyft replacement pump seal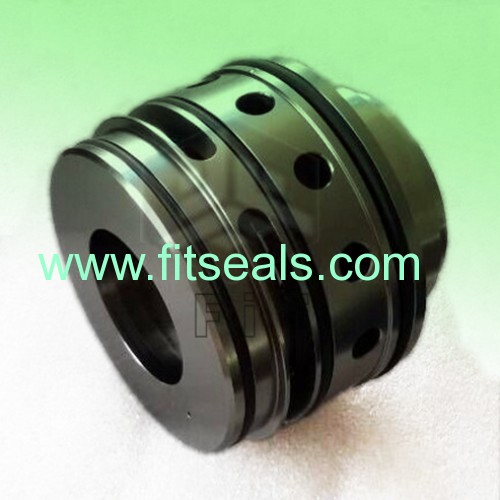 Shaft Size: 45mm
Materials
Seal Face TC/TC/TC/Cer/VIT
Elastomer Viton
Metal Parts Stainless Steel 304
This product is in stock, we can ship them right away once the payment has been verified.
Contact us to check the details such as alternative material and dimension or cross section drawing.
To ensure that the seals will meet these requirements, We has chosen to design and manufacture its own Flygt seals. As these seals are designed solely for use in submersibles, there is no need for compromise, and seals can be fully optimized for this single purpose.

Apart from low leakage rates, the seals are designed to accommodate short shaft overhang. Torque locks and drivers are independent of the shaft rotation and pump pressure acts as a closing force on the seal.
Flygt mechanical seals are usually used in the Swedish ITT Flygt mixer and submersible sewage pumps. They are one of the essential Flygt pump parts for mechanical seal Flygt pump . The structure is divided into old structure, new structure and cartridge mechanical seal (plug in types)