304 Stainless Steel Filter Belt Screen
The stainless steel filter blet screen is in roll form and woven from high-tensile strength stainless steel wire, in the Reverse Dutch Weave pattern. It can be supplied in non-standard widths and lengths to suit the customer's need, filter screens for use with belt-type or ribbon- type continuous screen changers. 
Automatic continuous screenchangers are installed world wide serving the fully automatic, continuous screen changers that are used in blown and cast film lines, film extrusion, sheet, compounding, filaments & fibers, tubing, pipe and profile, pelletizing, multi-layer extrusion, and other products which require an uninterrupted extrusion and stable process. The AutoScreen's compact design is ideal for crowded spaces and can be also used in blow-molding and injection molding machines, plastic & rubber processing machinery. 
Specification of Continuous Automatic Filter Screen
Material: SS302, SS304, SS316 wire screen
Weave type: reverse dutch woven wire cloth
Mesh: 72/15 mesh, 120/15 mesh, 132/17 mesh, 150/17 mesh, 152/24 mesh, 180/18 mesh, 200/40 mesh, 260/40 mesh
Filter rating: 125 micro to 40 micro
Width: 97mm, 127mm, 130mm, 135mm, 140mm, 150mm etc
Length: 10m, 20m or with request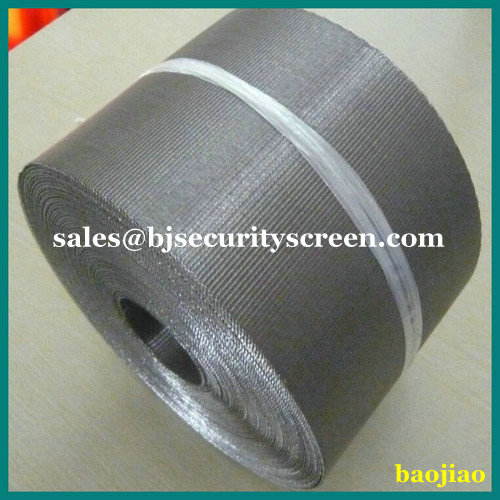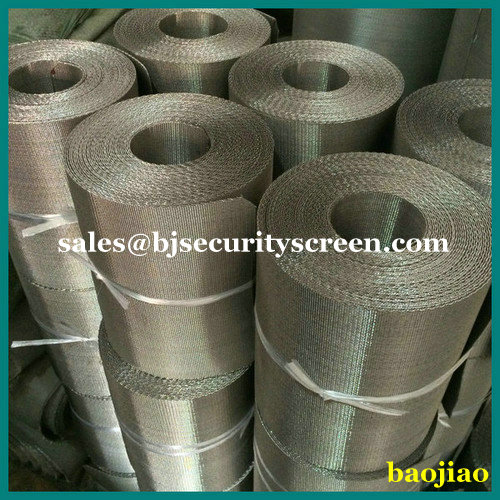 Baojiao Other Type Stainless Steel Filter Screen

1 mesh to 635 mesh for plain weave stainless steel filter screen
60 mesh to 635 mesh for twill weave stainless steel filter screen
12x64 mesh to 400x2800, 500x3200 mesh for dutch weave stainless steel filter screen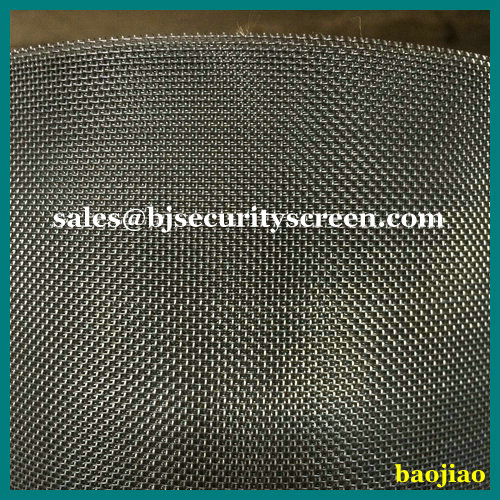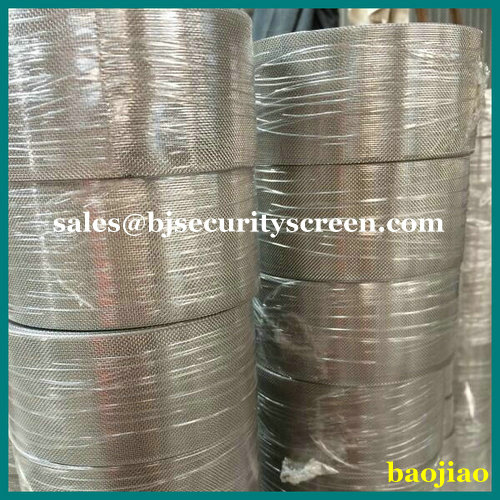 Application of Stainless Steel Filter Screen
Petroleum industry, chemical industry, metallurgical industry, food industry
Screen printing for solar battery, glass, electrical components, ceramics, LCD, PCB, FPD
Filter, screen separation, components of filters, sieve screen
Belt filter screen for automatic screenchanger
Security screen, window screen, micro gutter screen, wire mesh guards
Waste water treating system
Decoration mesh, architectural metal screen
Secondary Operation Service for Stainless Steel Filter Screen
We supply secondary operation service, such as stamp service, stamp the mesh screen into round shaped filter disc, rectangular shaped filter disc, oval shaped filter disc etc. Welding service, spot welding, seam welding etc. Cutting and shearing service, cutting the mesh screen into you need width and length. Deep production service, make screen sieve, filter tube, filter cartridge, filter basket, filter elements, sintered mesh etc.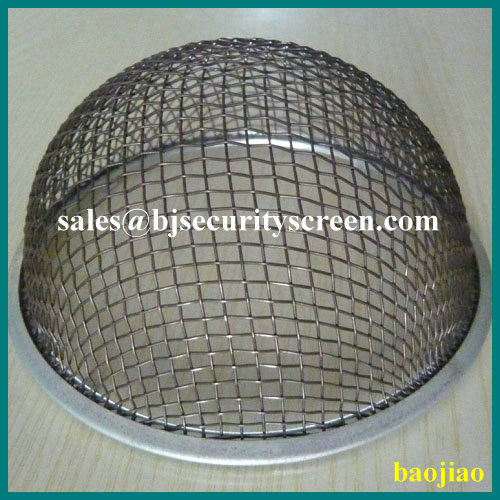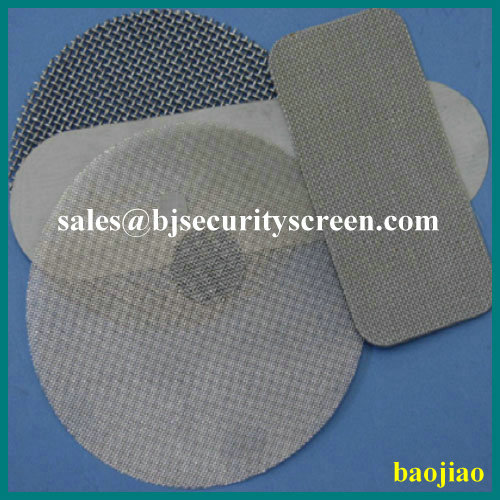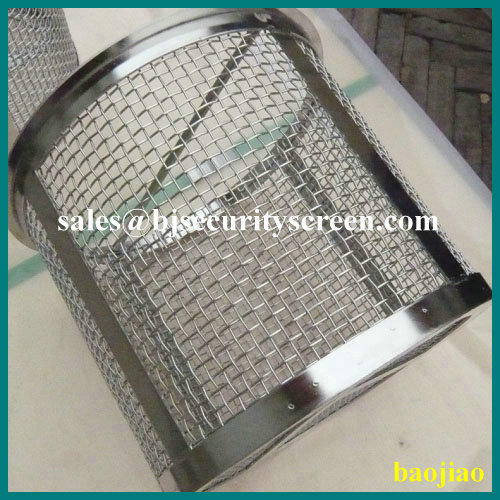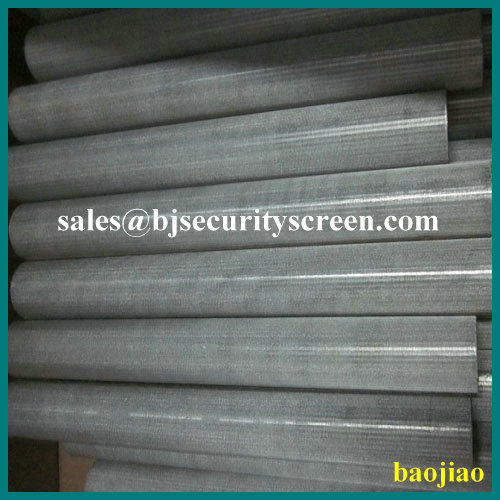 Contact: Alina
Skype: alinawang86