SANYO FPBA RECHARGEABLE LI-ION BATTERY
Contact:Jessica
Skype:jessica01235483
Email:sales*mvme.cn (please change * to @)
TEL:86-592-5856209
Mobile Phone:86-18030235311(WhatsApp)
Q Q:2851195444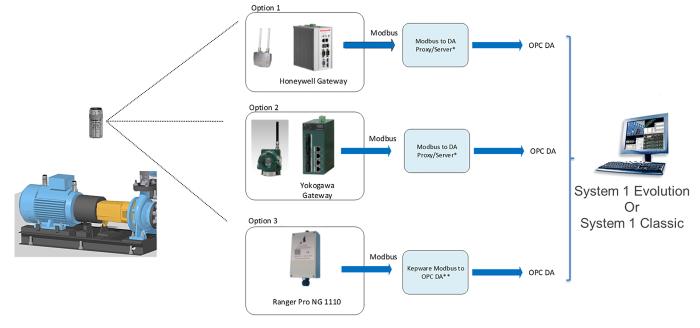 Moore Automation Decade focuses on global automation components search for Industrial Spare Parts (GPS) experts
We currently stock more than 50 million US dollars DCS card PLC module drivers, controllers, ready to be allocated.
All parts sold by Moore Automation have a 12-month warranty. And have gone through strict testing and certification
If you order more than one product, please contact us, we can provide you with a progressive discount.
We only use courier delivery parts. (DHL UPS)
If you find that other suppliers offer cheaper prices for the same product, we are also happy to offer you further discounts based on the price. If there are any other problems or products can not find the product, please feel free to contact us.
We are waiting for your inquiry.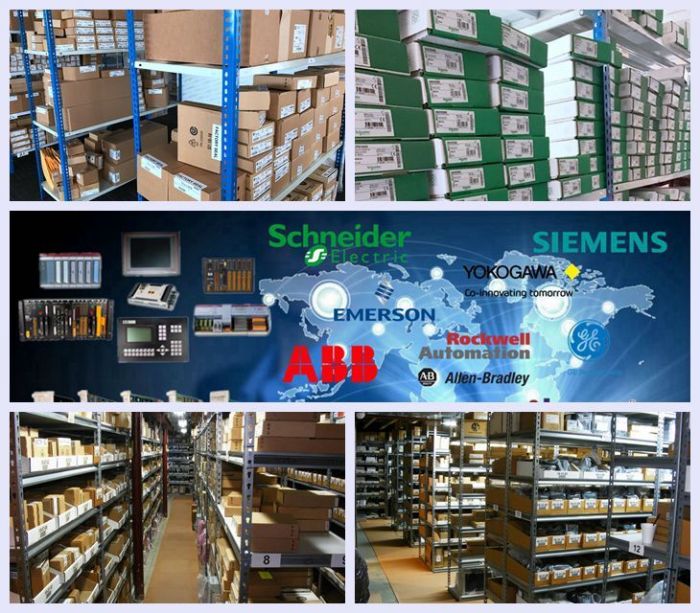 Advantage brands :
v Allen Bradley
1756-L62,1756-L63,1746,1747,1756,1769,1794,2711P..
v SCHNEIDER
140CPU43412U,140CPU65150,140CPU65160,140CPU,NOE,CRA,CPS,BMX...
v ABB
DSQC(07KT98 WT98,07KT97 WT97,DSQC679,IMASI23,IMDSO14...)
v Bently Nevada
3500/42M,3500/22M,3500/95,3500/15...
v HONEYWELL
CC-PCNT01 51405046-175,MC-TAMR03 51309218-175...
v HIMA
F3330,F3236,F6217,F7126,F8621AESD....
v TRICONEX
3805E,3008,3504E,3624,3700A,3721,4351B,4119A....
v Siemens MOORE
6ES7(1.2.3.4),6ES5,6DD,6DP....
v GE
IC693CPU363,IC697PWR711,IC693CPU364,,IC693,IC697,IC695,IS200,IS215,DS200...
v WESTINGHOUSE
1C31194G01,1C31197G01,5X00106G01,1C31125G02...
v FOXBORO
FCP270,FBM203,FBM204,FBM217,FMB231.....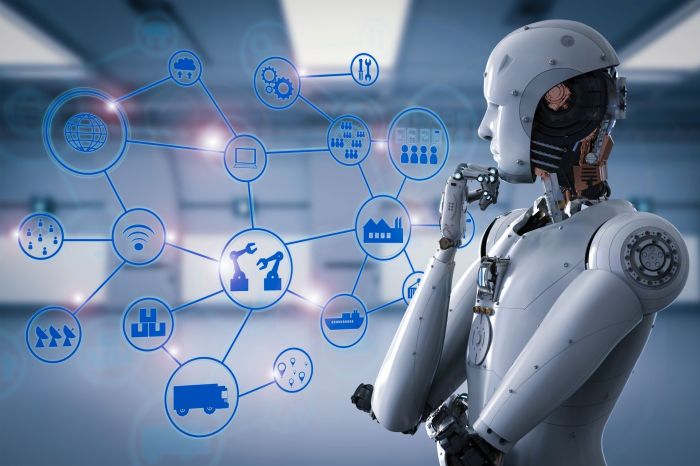 2711-K5A8
CAT1300-DMT
2711-K10C1
510255
2711-B5A2
2711-T10C15
6186-M12AL
2711-k5a1l1
2711-K9C1
77129-206-53 77129-207-53 77129-207-56(E)
PSS12-400B
5366268-B
ACS504-17-3
ACS143-4K1-3-C
SMIO-01C
SAFT-113-POW
RINT-5311C + RASI-01C
CDP312
57619414 A
SNAT-2603-BDB+SNAT-7261-SCP
RVAR-5211
ACS60100053
PSS175/300-500L
NBRC-51
ACS510-01-03A3-4
ACS55-01N-02A2-2
NBRA-656 +NBRC-51
NVAR-65 ACS600
NAMC-11C
NIOC-01C
NGDR-03C
PP30012HS
NINP-61 /NINP-61C
NPOW-42 /NPOW-42C
NINT-46C
NPOW-41
NBUB-41C
NINT-42C
NRFC-44REV
NRFC-46
NINT-45
NINT-41
RTAC-01
PP07512HS
NIOC-02C
NRFC-45REV
0764684.G
APOW-01C
AIBP-51
ACS600 /IGBT NINT-45C
SADT304100R0003 SG3601
ACS143-2K7-3-C
NAMC-11
NB2-E36R3-AC
NB1-P24-AC
NB1-P40-AC
FPU120H-A10
FTU133B
FTU443A
NJ-BP8
NW0P20T-31
NB2-P24R3-AC
FTU266B
NWOP60R-31
NJ-Y16-R16
NJ-X16-5
NB0U14R-31
NB1-E56-AC
NB1W40R-11
NB1-P56-AC
NB1W24R-11
NB1-E40X-AC
NW0P30R-31
NW0P20R-31
NB0-P24R3-AC
FTT320T0-G02
NB2W56R-11
FTU263B
NW0E32R-3
088H
NB1W56R-11
128H
NB1U56X-01
FPU150S-A10
FTU500A
FTU340A
FTU441A
213B
123C
FTU233B
NW0E16R-0
RJ-0A240-002
SQ-1D024
NB2U24R-11
NB2-P36R3-AC
NB1-E8/NB1-E8
NB2P90R3-AC
NB1U24R-11
NB-AXY4-11AC
NB2U36R-11
NB2W36R-11
NB1U56R-11
NP1Y16R-08
NP1BS-11
NB2-P56R3-AC
NB0U24R-31
NP1X1606-W
NP1PH-08
NP1S-22
MICREX-F
NW0E32R-3
NB2U90R-11
NB2U56R-11
NB2W90R-11
6DP1210-8BC
G85139-E172-A810
462000.0022.03
462000.0055.02
PIC166-1
6ES5350-3KA21
462010.9070.00
6SC6100-0NA21
753X-100Y
C98043-A1604-L1-05
C98043-A1601-L4-11
C98043-A1616-L1-04
C98043-A1261-L2-05
C98043-A1261-L3-03
C98043-A1601-L1-17
1503-603/02
C98043-A7002-L4
C98043-A7002-L1
SDCS-CON-4
51303997-100
T775E1056
51303982-400
51304685-200+51401598-200
51304483-100
51304518-200
XDL505
XD50-FCL
XD50-FC
51303979-400
51304518-150
51304685-150+51401598-150
51304685-100+51401598-100
XCL5010
51304493-250
51304493-150
51304419-100
51304501-100
51190916-104
51304493-100
51303979-550
51109693-100B
51201397-004
51401469-100
51304419-150
51201420-004
51201420003
RM7895 C 1012
51201420-005
51201420-002
51304487-100
51109806-002
51195479-200
51195153-005
51201397-002
SMC VQC2100-51
Allen Bradley 1492-F3
Canfield Connector 9C10-000-331
Leviton 84409-40 2 Gang Decora/GFCI
SMC EX600-DXPC D
ABB M4/6P 1SNC160019C020Yellow/ Green Terminal Blocks 4mm IEC 947.72
Allen Bradley Green Push Buttons 800F-X10 Ser A/ 800F-N3G Ser. A
GENERAL ELECTRIC RT1L
Hafcovac vacuum Filter Bags HV-7038
Mac 82A-BA-000-TM-DAAP-1DA
SCHUNK KA BG08-L 3P-0500-PNP
TURCK NI14-M18-AP6X-H1141
SMC D-H7A2 SDPC
Mac Valve DAAJ-1KA
Mac Valve 35A-AAA-DAAJ-1KA
PEPPERL & FUCHS NBB15-30GM50-E2 085973
Panasonic SUNX PM2-LH10-C1
BANNER 49480 SI-LS100F
Turck NI14-M18-AP6X-H1141 M18
Allen Bradley 855T-G24TL4
Allen Bradley 855T-G24SA1
SMC VACUUM EJECTOR ZM131HT-K5-EBV-X298
Bussmann MDA-1-1/2 448H Min Fuse 100A 250V AC 10kA 125V AC
1546414-4 ETHERNET PANEL MOUNT FEMALE 10T WIRING 30.5CM
SMC AR30K-N03BG-YZ-B Pneumatic Regulator AR30K-N03-YZ-B
Pilz PSEN 1.1p-22 Safety Sensor W/ Cordset / Connector 524122 V1.1
Eaton Cooper Arrow Hart AHL2130P Ultra Grip Plug L21-30P 30A
Buss JP60060-3CR Fuse Holder 600V-60A W/ LPJ-60SP
Allen Bradley 1492-JG4
ASCO 8210B020 Solenoid Valve A710742
Rexroth 3842524153 Shuttle 71713 3842 524 153
MCR CREWS SAFETY STRAPS SSMI15753
ALLEN BRADLEY 800T-16HR2KB6AX
SIERRA PACIFIC 179P LARGE PRINT POCKET W/TAPE APPROX 10"X9.5" SPEP
C M K S CH80UL Capacitor 8.0uF 200v 10000AFC
TURCK 8-PORT LOW PROFILE SENSOR JUNCTION BOX 8MB12Z-5-CS19
IME MARK P/N 276B50
FURNAS ELECTRIC 3 POLE DEFINITE PURPOSE CONTROLLER 42AF35AJ 24VAC PN 58027026
Keyence OP-66843 Ethernet Crossover Cable, Cat 5E, TM-3000, LK-G5000
MISUMI AUU16-160
Allen Bradley SLC 500 SLC 5/01 CPU Processor Unit 1747-L514 Ser B
SMC ZM133HT-K5W0-X322 VACUUM GENERATOR w/SYJ3430 5W0
COLE-PARKER, GAMS-42
WEIR 29373438331000 UPPER STOP BRACKET W/SET SCREWS 6-7/8" H
WEIR 29373438332000 LOWER STOP BRACKET W/SET SCREWS 7-15/16" H
1" NOM CORRUGATED STAINLESS STEEL TUBING 1-5/16"-12 THREADED ENDS 6" OAL
ALLEN BRADLEY 1769-ECL
SMC Regulator AR20-N01H-Z
ALLEN BRADLEY 1489-M2C060 SER D CIRCUIT BREAKER E197878 0037120
FLEXITALLIC 6" 900 ASME B16.20 304/FGNG
3842541185 Gewindehuelse Bosch Tube Threaded Sleeve D28L ESD LS20
Brighton Best 4-40 X 3/8" Alloy
AMPHENOL 24-19S
Misumi-Vona CSTFM12
Bimba EF1 EFL-3225-E
Bonney Forge 2-1/2 X 1 Carbon Steel Sockolet 3000lb A105 K683
Bonney Forge 2X1-1/4 Carbon Steel Sockolet 3000lb A105 J939
NORDSON EFD 5192-6 6 oz cartridge
Hoffmann F88G45E Wireway 45° Elbow Lay-In NEMA Type 1
Phoenix Contact Gray STTB 2,5 Terminal Blocks 300V 20A
Bonney Forge 2-1/2 X 1-1/4 Carbon Steel Sockolet 3000lb A105 J363
Hirschmann 931694-106
Hoffman F44LN2
Turck VB 80-P7X9-5 Cable and 8-Port Junction Box U07011 1 Ft
Numatics 051RD100J063D00 Regulator 10-130 PSI .7-9, 215-530B OF5
Bosch Rexroth 026078-00001 DIN
SUNX FX-D1PJ K9
GE Fanuc Series 90-30 Power Supply Module, IC693PWR321U
SMC NASS300-N02 SPEED CTRL SLOWSTART 1/4NPT
Bonney Forge 6-5X1-1/2 Carbon Steel Sockolet 3000lb ,A105, K668
Turck RSSW RKSW 455-0.3M
Fuji Electric 2DI 30-050A 30A 500V
Bosch Rexroth 0820 402-046
Decorah 8-32 X 1/2
OPTO 22 SNAP-IDC5 4 CHANNEL DC INPUT 10-32VDC
Turck WSM WKM 56-2M/S3059 Mini Fast Cordset U-39868
Watlow J4A122-E146H
Hytrol EZ Logic 032.561
Invensys HC-201 Humidistat 120/240V 125° Max
GE Fanuc Series 90-30 Power Supply Module, IC693PWR321W
Allen Bradley 140M-D8E-B63 Series B Motor Protector w/ Cat140M-C-WT
Mencom Corporation MDE45M-4MP-RJ45-5M
Phoenix Contact VIP-3/SC/D25SUB/F Terminal Block 23 15 18 8
SMC AV3000-N03-5DZ
Bimba Stainless 311 5-D pneumatic
Banner 48537 Light
Turck NI 4-M12-AN6X-H1141 Proximity Sensor 4606800
Carr Lane CL-MF40-7020 Height Shim 1-5/8" X 0.20" Inside Diameter 9/16
500 lb Electromagnet with M12 Connector 25030CBL
SMC ZM131HT-K5W0-X322