Cutting Cycle Steroid Drostanolon Propionate , Purity 99% Masteron Propionate Powder
Description:
Masteron is an injectable preparation containing the steroid drostanolon propionate. Drostanolon is a derivative of dihydrotestostero, most specifically 2alpha-methyldihydrotestostero. As a result, the structure of this steroid is that of a moderate anabolic/potent androgen which does not aromatize to estrogen. Water retention and gynecomastia therefore do not come into play with this drug. Masteron may in fact exhibit anti-estrogenic activity in the body, competing with other substrates for binding to aromatase. This would reduce the conversion rate of other steroid, Masteron acting in the same way as the oral steroid Proviron.
Bodybuilders have a strong like for non-aromatizing androgens, and find Masteron very useful in a cutting phase. It is generally used for a number of weeks prior to a competition, in an effort to bring out an improved look of density and hardness to the muscles. As long as body fat percentage is low enough, Masteron should work very well. Provided everything fits as if should, the user can achieve that "ripped" look so popular to professional bodybuilding. The androgenic effect can also be crucial during this period, a time when caloric intake is drastically lowered.
Although dihydrotestostero is not highly active in muscle tissue, the 2 alkylation present on drostanolon considerably intensifies its anabolic effect. It can therefore be used somewhat effectively as bulking agent, providing a consistent gain of high quality muscle mass. It can also be successfully combined with other steroid for an enhanced effect. Mixing drostanolon with an injectable anabolic such as Deca-Duraboling or Equipoise can prove quite useful for example, the two providing notably enhanced muscle gain without excessive water retention. For greater mass gains, a stronger androgen such as Dianabol or an injectable testostero would do the trick. The result here can be an extreme muscle gain, with a lower level of water retention & other estrogenic side effects than if these steroid were used alone (usually in higher doses). Masteron could of course be used during cutting phases of training as well. A cycle of this drug combined with Winny, Primobolan or Oxandrolon should provide great muscle retention and fat loss, during a period which can be very catabolic without steroid. It is an added benefit that none of these steroid aromatize, and therefore there is no additional worry of unwanted water and fat retention.
Product Specification:
Masteron / Drostanolon Propionate
Alias: Dromostanolon Propionate, Masteron, Drostanolon or Dromostanolon,[17beta-Hydroxy-2alpha-methyl-5alpha-androstan-3-one propionate]

Character: White Or White-off Crystalline Powder
Pharmacologic classification: anabolic steroid , Therapeutic classification: erythropoietic, anabolic
steroid
Molecular Weight: 360.5356
Formula: C23H36O3
Melting Point: N/A
EINECS: 208-303-1
Effective Dose (men): 350mgs/week (*100mgs Every other day) to 500mgs/week
Effective Dose (women): 50-100mg/week
Active Life: 2-3 days
Detection time: 3 weeks
Anabolic/Androgenic Ratio: 62:25
Purity:99%MIN.
COA:
Test

Analysis Standard

Results

Description

White Or Almost White Crystalline Powder

White Crystalline Powder

Melting Point

124ºC-128ºC

125ºC-127ºC

Specific Rotation

+26º-+32º

+27.5°

Loss On Drying

≤0.5%

0.20%

Residue On Ignition

≤0.1%

0.02%

Assay

≥97%

99%

Conclusion

Be Conform With Enterprise Standard

Application:
Drostanolon propionate is used primarily by athletes who need to retain strength while losing mass. It is beneficial to runners and athletes who must remain in a certain weight class.
Drostanolon propionate can increase muscle hardness and density, giving an individual a more complete appearance when competing on stage.
Drostanolon propionate can promote increased strength while keeping body fat the same or even lowering it, something can help to prevent muscle loss while dieting.
Effects of Drostanolon / Masteron (desirable):
There are principally two desirable effects of Testostero:
physical / athletic performance enhancement (endurance, strength, faster regeneration)
physique enhancement (muscle buildup, fat loss)
The rest of desirable testostero effects that an individual might experience during the steroid cycle, include:
increase in collagen synthesis and bone mineral content. Collagen is the protein-based construction material for connective tissues throughout the body (the ligaments, tendons, cartilage, joints, and bones).
heightened self esteem
deeper (manly) voice
darkening and thickening of body hair
increase in levels of IGF-1 and MGF hormones (which also promote muscle growth)
increased hemoglobin (red blood cell count)
anti-catabolic effect on muscle tissues by way of acting as an anti-glucocorticoid
Masteron-Propionate Cycles & Doses:
As Masteron-Propionate is an excellent bodybuilding contest anabolic steroid the majority of who supplement will do so during this period and generally towards the latter half of the contest prep when they are already lean; remember, the leaner you already are the more pronounced the benefits will be. As a Propionate based anabolic steroid there is a very short half-life associated with Masteron-Propionate and to be effective we must administer it on an every other day basis.
Most will find 50mg every other day to be the minimal dosage if the desired effects are to be obtained with 100mg every other day being far more optimal. Yes, you can use more than this but you will rarely find anyone using more than 600mg-700mg per week and more often than not such doses are overkill. For those who choose to use Masteron-Propionate you'll find it stacks well with most anabolic steroid and common stacks often include items such as Trenbolon ,Testostero and Winny
Cook Recipe:
Masteron 100mg/ml - 250ml
25 grams Masteron Propionate (20ml)
5ml BA (2%)
50ml BB (20%)
175ml Oil
Also known as:
Masteron, Drostanolon, Dromostanolon, Drostanolon Propionate, Drostanolon Enanthate
Pharma brand names: Drolban
Originally Dromostanolon (abbreviated to Drostanolon) known by trade name Masteron is an injectable oil-based anabolic steroid, derived from Dihydrotestostero (DHT). It is a member of the DHT-derived family of anabolic steroid. Other known DHT-derivatives include: Winny, Oxymetholon, Anavar, Primobolan, and a few more. Drostanolon (Masteron) is considered a moderate strength anabolic steroid with anabolic rating: 62 - 130 and low androgenic strenght: 25 - 40.
There are two different variants of Masteron:
Drostanolon Propionate
Drostanolon Enanthate

All anabolic steroid analogues and derivatives are derivates of the three natural anabolic steroid found in the human body:
Testostero
Dihydrotestostero
Nandrolone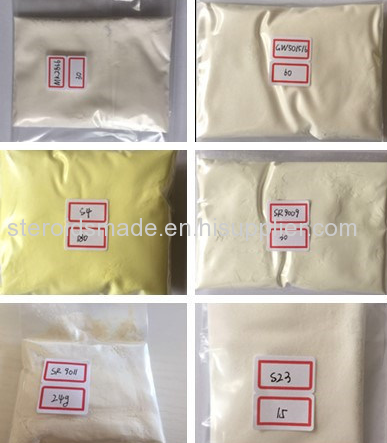 Competitive Advantage:
High quality products, efficient service, safe shipping method,OEM Service