Siemens 1FL6061-1AC61-0LG1 Servo Motor-unused with 12 months NormalServers
Contact:Jessica
Skype:jessica01235483
Email:sales*mvme.cn (please change * to @)
TEL:86-592-5856209
Mobile Phone:86-18030235311(WhatsApp)
Q Q:2851195444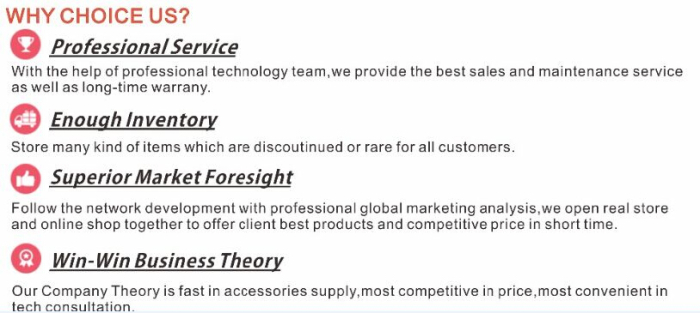 MOORE AUTOMATION LIMITED is a leading global supplier of control system components. We specialize in control systems and drives.
With many years of experience in the industrial sector, we consistently deliver the highest quality of spare parts.
We have tens of thousands of spare parts and spare parts warehouse . Products and services to serve for installing of users control system,
Distributed control systems, programmable controllers, panel controller and drive!
Shipping Term : TNT,DHL,FEDEX,ETC
Payment Term : T/T
Warranty: 12 month
Moore supply: New+original+factory sealed+high quality
Service: quotation will be sent in 9 hours
Skype + whatsapp + mobile = 24 hours /day Oneline.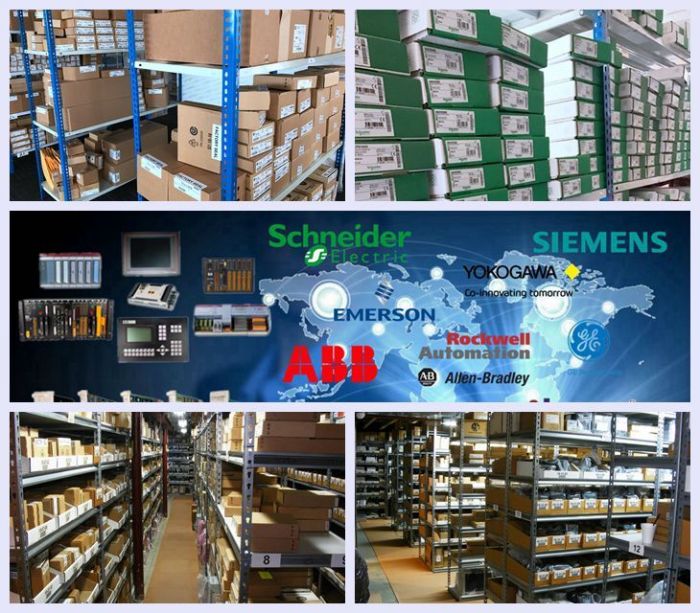 DCS Distributed Control System:
FOXBORO: I / A Series System: FBM (Field Input / Output Module) Sequence Control, Ladder Logic Control, Incident Recall Processing, D / A Conversion, I / O Signal Processing, Data Communication and Processing.
TRICONEX: Redundant Fault-Tolerant Control System, the most modern fault-tolerant controller based on Triple Modular Redundancy (TMR) architecture.
Westinghouse (Westinghouse): system, WDPF system spare parts.
Siemens: MOORE system spare parts.
Honeywell: TDC Series, QCS Series, S9000 Series Spare Parts.
ABB: ADVANT OCS, MOD30, MO300, Bailey INFI90, Masterview 850, AC460, S100, S800 system spare parts.
MOTOROLA (MOTOROLA): MVME147 / 162/166/167/172/177/187 Spare Parts.
XYCOM: VME series bus board, programmable human-machine interface.
PLC programmable controller:
Allen-Bradley (Rockwell): 1756/1771/1785 series, Reliance Ryan.
Schneider: Modicon Quantum 140 processor, I / O modules, power modules, and more.
Siemens: S5 / S7 Series 200, 300, 400; 6AV / 6GK Series spare parts.
Servo control system:
FANUC (Fanuc): servo amplifier A06B, drive A06B, input and output modules A02B / A03B, PCB A16B / A20B.
Siemens: 6SN / 6FC / 6FX series, offering sales of CNC systems (810, 802D SL, 810D, 840D)
Yaskawa (Yasukawa): servo controller, servo motor, servo drive.
ABB Robots, FANUC Robots, YASKAWA Robots, KUKA Robots, Mitsubishi Robots, OTC Robots, Panasonic Robots, MOTOMA
1C31122G01
1C31129G03
1C31132G01
1C31125G02
NL-732
1C31192G01
MPS512A
NL-743H
1C31169G02
1B30035H01
1C31227G01
7379A21G01 / 7379A21G06QAV
1C31197G01
5X00121G01
7381A93G05
4256A67G01 / 4033755G04
NL-743
NL-708
4256A88G01 4256A88G04
4626B58 4626A58G03
7381A73G01
2840A21G01
2840A79G01
7379A21G02
2840A20G02
2840A19G07
7379A31G05
1C31224G01
2840A18G01
7379A06G02
1C31116G04
3PS754.9
7BP704.0
7AI774.70
7DM465.7
7CP474.60-1
7DI-32B
ECPSA2-0
ECR165-0
7IF321.7
ECNT44-0
ECE243-1
ECPA42-0
ECA244-0
7AC911.9
ECCP70-01
HCMARC-0CT
ECPE82-1
X20PS9500
X20AI2622
X20DM9324
7MM432.70-1
X20BT9100
X20AI4622
X20DO4529
X20AT2402
X20DO9322
3AI350.6
X20DI9371
X20AO2622
X20AO4622
X20BM11
X20BM01
X20BR9300
3PS754.9
3CP260.60-1
3IF671.9
X20DO4529+X20BM11+X20TB1
3DO486.6
CP360NT-PCI/3
CP360IO-PCI/6
3CP340.60-2
3IF060.6
X20AC0SL1
X20AC0SR1
X20CP0292 /X20BB27 /X20PS9500
3DO650.6
51303979-400
51304518-150
51304685-150+51401598-150
51304685-100+51401598-100
XCL5010
51304493-250
51304493-150
51304419-100
51304501-100
51190916-104
51304493-100
51303979-550
51109693-100B
51201397-004
51401469-100
51304419-150
51201420-004
51201420003
RM7895 C 1012
51201420-005
51201420-002
51304487-100
51109806-002
51195479-200
51195153-005
51201397-002
51201421-100
51308111-002
W7704A1004
W7704D1016
51401216-100
XL50A-MMI-EP+XD50B-F
N2024-2POS
XFL523B
XFL524B
XSL514
T7412A1018
T7560A1000
T7560A1000
XSL511
DPT1000
DPT1000
DPS400
XSL513
DPS400
DPT50
XFL524B
XFL523B
621-9938RC
621-0025RC
HC900
NX70-XY32-CH
NX70-X32D1-CH
NX70-Y32P-CH
NX70-CPU70P2-CH
1492-1FM40F
1771-ORC
NX7-20ADR-6A-CH
NX70-PWRDC-CH
1771-P5EK/B
1771-WD
1771-WA
1771-IXE
1771-AL
1771-NIS
1771-OY
1771-OYC
1771-OGC
1771-IQ16/B
1771-OQ16/B
1771-NOV B
1771-OM
1771-IM
1771-IL/C
1771-IL/D 1771-1L
1746-IB32
1771-WC
1785-KE C
1771-OW16K/B
1771-IBDK/B
1762-L40BXB
1775-MSA
1746-IB16
1785-BCM
1785-BEM
1747-M12
1492-W4-W White Electrical
MW Mean Well PSP-225-48PD 49V 4.6A DC
JAE Connectors. JAE DD-C8-J13
Turck NI8U-M12-AP6X-H1141
Jokab Safety E1T 0s / JOK146035
GE CL00A310OT
Siemens Sirius 3RH1911-1FA31
WACO IEC 60947-7-1
BANNER LPA-MBK-12
SMC NCQ2B12-30DC
DB9 3867 NULL Female To Female
SMC VVQC1000-1A-D-N3 MANIFOLD VQC 5-PORT
Phoenix Contact PTTBS 2,5-PV Double Level Terminal Block 3210211
Hoffman F44LN2 Wireway Nipple 2.00 IN 19910
Hoffman E2PB PushButton
Allen Bradley 193-T1APM
Allen Bradley 800FP-HM22
ISSC Pulso Tronic D-5276 Wiehl Model 9966-4265 / T30-D468
Turck Ni4-G12-AZ31X-B3131 35-250 VAC Proximity Sensor 4893U1
Allen Bradley 855T-B24FN4 Ser. B
Allen Bradley 855T-BPM40 SER. B
TURCK RCS RKC 572-1M M12
Hoffman F44LA
ABB AL9-30-01
ABB AL26-30-10
Banner Engineering IA1.53SMTA
TURCK DBS 8141--0 CONNECTOR U2-02837
SIEMENS 5SY4104-7 5SY4 104-7
Phoenix Contact Typ UT 4-Quattro Terminal Blocks 60947-7-1
Zebra 31645
ABB S282 UC K32A
Allen Bradley 195591-Q13 SCEP0-2
Allen Bradley 855T-B24FN4
Allen Bradley 855E-BPM25
Allen Bradley 800T-PT16R
Allen Bradley 1492-FB1C30-L
SIEMENS 3RT1016-1BB42
Schaffner FN2070-10-06
Turck RKC 8T-2 / U5311-50 M12 Female 8 Pin Cordset E11717
Keyence OP-83180
Package EPC Female Copper Adapter 3/8" 30120
Banner PVD225Q PVD
Banner PVD225Q/70991 PVD
SMC VVQ1000-10A-1
Banner PVD225Q Verification Array Sensor 70991 12-30VDC
Banner PVD225Q/70991
Allen Bradley 1492-J4-Blue 4MM
Keyence FS-V31P
Leukhardt Systemelektronik BK MIKRO 5-RL Tool Monitoring Relay, 8.0502.03
Banner PIAT26U Photoelectric Sensor Cable 28235
Wearnes 422-010012-00 Power Supply Switching Adapter WDS060240P
Allen Bradley 700-HLT1U1 / 700-TBR24
Banner OC-120 Optical Coupler 5108 AC Input Module, 0C-120
TURCK VBRS 4.4-2PKG 3Z-0.3/0.3 CORDSET
Banner Engineering BAT13S
Mennekes 32A-6h/ Male 5 Prong Plug 200/346V 240/415V 3P+N+ IP 44 Typ 14A
ALLEN BRADLEY 855T-G10DN3
Balluff C04 ANL-00-PG-050MS 4 Pin Sensor Cable 141705
Phoenix Contact D-UT 2,5/4-QUATTRO 3047170
Turk Connector RJ45S IDC U3-00777 5216G
Murr Elektronik 7000-08041-6201000 M8
Murr Elektronik 7000-08041-6201000 M8
AMPHENOL 97-3057-1016
SMC BM2-040
Bimba Flat-1 FO-020.75-4MT
WAGO 2002-1201 2-conductor through terminal block IEC 60947-7-1
Pheonix Contact Relay PSR-URM PSR-SPP-24UC/URM/5X1/2X2 24V 2963970
Allen Bradley 1492-N23
Allen Bradley 700-TBR60 / 700-HLT1U1
Allen Bradley 855T-B24DN3
Turck WSC RKC 254-0.5M NBus Stop Connector Cable U3-01054
ETI AC-22B 600V 30A VLC 10 10 X 38
ETI AC-22B 690V 30A VLC 10 3P
Vintage Bryant 3937
PHOENIX CONTACT PSR-SPP 24UC/URM/5X1/2X2, 2963970
Omega HPC-IR-P
Banner Engineering BTETA.753S
Bussmann PDBFS220 Cu7
Numatics 240-183 G3
L-COM CS2N9MM-15
Allen Bradley 1492-J3TW
Balluff BES-515-209-S21-E
Telemecanique XVB C38 Yellow Steady Unit 084511 BA
ABB OT25F3
SMC VQC2401N-5
AMPHENOL 97-3057-1008 U10-824810-008
AMPHENOL 97-3057-1012
SMC ZM133HT-K5-EBV-X29
BOSCH 1834484101
KEYENCE LV-12SAP
KEYENCE LV-12SAP
KEYENCE LV-11SAP
WIREWIZARD A-16F-4
DAIHEN OTC U5209J01