Honeywell 620-0041 Processor Power Supply Module
1. We will ship the items within 3 working days after the payment is reached.
2. All the goods will be tested before shipment.
3. Packing in professional anti-static bag.
4. We can ship to you by DHL/UPS/EMS/Fedex... Pls contact us directly and we will ship as your requirement.
Contact:Jessica
Skype:jessica01235483
Email:sales*mvme.cn (please change * to @)
TEL:86-592-5856209
Mobile Phone:86-18030235311(WhatsApp)
Wechat:hu18030235311
From the perceptual level of the primary information, Honeywell has a variety of sensing components and smart devices that can sense on-site information. For example: Honeywell acquired Elster in 2015, in the process industry on the flow, liquid level and other measurement equipment, and control instruments and sensing components and other products are the important layout of the response to IntelliSense. At the data connectivity level, with OPC UA being established as a key data transmission standard, vendors are looking to integrate OPC UA into their existing and new products to gain a competitive advantage in the new era of Industrial IoT and Industry 4.0 . Honeywell's Matrikon OPC UA Unified Architecture Software Development Kit is an effective solution for deploying industrial IoT across product lines. It not only helps users minimize production costs, but also has the lowest memory in the industry, while it can Sufficient CPU resources are reserved for the protection of device functions and efficient operation.
Payment Terms :
TT in advance ....
Shipment Terms :
Trading terms are Ex-works Xiamen
We will ship the goods within 3 working days after the payment received.
We can ship the goods to worldwide by DHL/FEDEX/UPS/TNT/EMS or other best possible way. Please also contact us directly if you have preferred ways.
After Service :
We offer guarantee of quality for 45-90 Days for all the parts we ship out .
1st, we will state the condition of the parts honestly when quote ;
2nd, we will test the quality of the goods before shipment ;
3rd, we will be responsilbe when the parts get in any problems .
Hope you enjoy the shopping !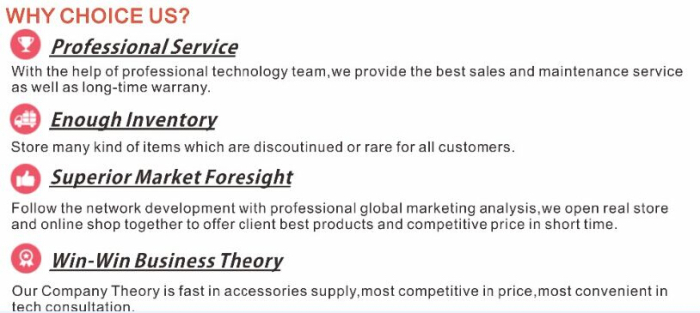 FOXBORO: I / A Series System: FBM (Field Input / Output Module) Sequence Control, Ladder Logic Control, Incident Recall Processing, D / A Conversion, I / O Signal Processing, Data Communication and Processing.
TRICONEX: Redundant Fault-Tolerant Control System, the most modern fault-tolerant controller based on Triple Modular Redundancy (TMR) architecture.
Westinghouse (Westinghouse): system, WDPF system spare parts.
Siemens: MOORE system spare parts.
Honeywell: TDC Series, QCS Series, S9000 Series Spare Parts.
ABB: ADVANT OCS, MOD30, MO300, Bailey INFI90, Masterview 850, AC460, S100, S800 system spare parts.
MOTOROLA (MOTOROLA): MVME147 / 162/166/167/172/177/187 Spare Parts.
XYCOM: VME series bus board, programmable human-machine interface.
PLC programmable controller:
Allen-Bradley (Rockwell): 1756/1771/1785 series, Reliance Ryan.
Schneider: Modicon Quantum 140 processor, I / O modules, power modules, and more.
Siemens: S5 / S7 Series 200, 300, 400; 6AV / 6GK Series spare parts.
Servo control system:
FANUC (Fanuc): servo amplifier A06B, drive A06B, input and output modules A02B / A03B, PCB A16B / A20B.
Siemens: 6SN / 6FC / 6FX series, offering sales of CNC systems (810, 802D SL, 810D, 840D)
Yaskawa (Yasukawa): servo controller, servo motor, servo drive.
ABB Robots, FANUC Robots, YASKAWA Robots, KUKA Robots, Mitsubishi Robots, OTC Robots, Panasonic Robots, MOTOMA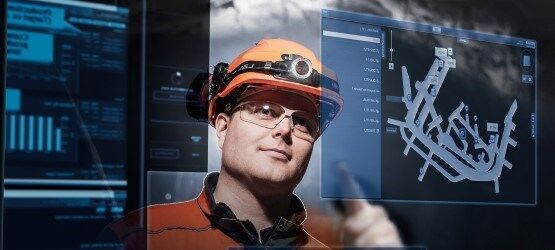 XL50A-MMI-EP+XD50B-F
N2024-2POS
XFL523B
XFL524B
XSL514
T7412A1018
T7560A1000
T7560A1000
XSL511
DPT1000
DPT1000
DPS400
XSL513
DPS400
DPT50
XFL524B
XFL523B
621-9938RC
621-0025RC
HC900
XFL521B
TC-CCR011
TC-CCR013
51402573-150
51402573-250
TC-CCN013
TC-OAV081
PKZM0-16
PKZM0-4
INP-400
CNT-200
NET-440
POW-400
EBE-223.2-2 CPU-W
PS316.118-3
EBE201
EBE295.1-3
PS306-DC
PS416-BGT-420
PS416-MEM-442
EBE-252-1
PS3-DC
PS416-CPU-400
EASY205-ASI
618-AC-RC
LE4-108-XR1 LE4-206-AA2
AIO-400
PS416-OUT-400
PS416-INP-401
EBE211
619-AC-RC
UNI2403
UNI4401
GPD 2401
ES3401
ES2403
ES3401
UNI2402
UD35/ UNI3401
STDH14
ES2403
UNI2403
UD90A
UNI3401
V1850 1500
CDE550 CTS001
UNI3402
SFE1 SFE2
51401469-100
51304419-150
51201420-004
51201420003
RM7895 C 1012
51201420-005
51201420-002
51304487-100
51109806-002
51195479-200
51195153-005
51201397-002
51201421-100
51308111-002
W7704A1004
W7704D1016
51401216-100
XL50A-MMI-EP+XD50B-F
N2024-2POS
XFL523B
XFL524B
XSL514
T7412A1018
T7560A1000
T7560A1000
XSL511
DPT1000
DPT1000
DPS400
XSL513
DPS400
DPT50
XFL524B
XFL523B
621-9938RC
621-0025RC
Nortel Helios NTEU40AA
Sick WL27-2F440 Reflexed
Fanuc A03B-0801-C125 ID16D
Allen Bradley 2711P-RN6
Siemens 6SE7090-0XX84-2FK0
Siemens 6ES7134-4JD00-0AB0 S7 ET200S
Baumer FHDM 12P5001/S35A
Siemens 4AM5742-5AT10-0FA0
Mitsubishi F-20P-E PROG
Telemecanique TWDAMM3HT
Festo 8982 Pneumatic
Allen Bradley 156-A20BB3
Pepperl + Fuchs KFD2-ST2-Ex1.LB 109560S
Omron OPE-A Photoelectric
Ifm SCR14ABAFPKG/US-100-IPF ST2604 ST2604
Telemecanique XCK-J5970H29
Rittal SK3141 3 Fan
Allen Bradley 190-M1-B40KD10-A10
Omron B7A-T6C1-A Terminal
Sick WT18-3P410 Photoelectric
Schneider TM168D23CHL101C
Allen Bradley 1336-RFB-30-A4
Allen Bradley 1606-XL120D 120W
Allen Bradley 1745-LP101 SLC100
Allen Bradley 1769-OF2 Compact I/O
Reliance 57C413B AutoMax Common 64K
Texas Instruments 505-4832 Simatic 505
Siemens 6ES5310-3AB11 S5 IM310
6ES5374-2KH21 Simatic S5 256K
6ES5445-3AA11 Simatic S5
6ES5445-3AA12 Simatic S5
6ES5482-8MA13 Simatic S5
6FX1128-4BA00 Sinumerik Sub
6MD1021-0AA00 Sicam RTU 32
Siemens 6SE7090-0XX84-2FF0
Siemens 6SL3000-0CE21-0AA0
Square D CRM-210 8030-CRM-210 Sy/max 8030
8150-4012 GEM80 2 Channel Analogue Input Module (+/- 10V).
A62P A Series Power Supply Module 120/240V
Mitsubishi AX10 Input Module, 16 points, 100-120VAC
BTA-D11-200 H Interface
BTA-D11-200-HU-12-01
Omron C200H-MD215 Sysmac C200H 16 Channel
PAO71101 Printed Circuit
Hirschmann OYDE-S BFOC
Mitsubishi MT-Y8T Output
675500 PNOZ-Z 2S Safety Relay.
Telemecanique TSXRKY12EX
A9005 Processor MOdule.
100MR0 PanoView LCD
Bosch 048275-103401
Telemecanique ASI ABLB3002
Elan SRB-LV-24V
Jetter LCD34 2x24 LCD
Mitsubishi AL-20MT-D
Pepperl + Fuchs KFD0-CS-EX2.52 125783
Pilz 474594 PNOZ/5 110VAC 2S
BBC GH R 521 0007 R1
Action Instruments G478-0001
Merlin Gerin NS100-160-250-N/H/NA 29629
Pepperl + Fuchs KFD2-SH-EX1 40070
Pepperl + Fuchs KFD2-STC4-EX1H 192017
Gould PC-0085-103 Cpu & Rack 3 Slots 24vdc
Toshiba EU-6279 8 Slot Base
Omron E5EN-R3MT-500 24VDC
Indramat 109-366-4201-2B Pak 1/01C Pc
Indramat 109-424-4201-3A Dk 5C Pc
Indramat 109-443-4201B-1 Nk 1/1.2 Pc
Telemecanique ASISAFEMON2 ASI
Telemecanique ASISAFEMON1 ASI
B&R Automation 5CFCRD.0128-03 128MB
Parker SD2 Digiplan Stepping
KEB 00.F5.060-200C F5 Keypad
Mitsubishi FR-S520S-0.2K-EC 0.25kW AC Drive 200VAC
Sew-Eurodrive DFP21B Movitrac
6ES5315-8MA11 Simatic S5 IM315
Siemens 6SE6420-2UC13-7AA1 Micromaster 420
EGE-Elektronik SZA 400 EX-24 Flow
Siemens 6GK7277-1AA10-0AA0 Compact Switch Module CSM 1277
Telemecanique XCK J5970
Omron E3JM-R4M4-G Photoelectric
KHEA240F-24 Din rail power supply 100-240VAC 2.7A
Pepperl + Fuchs KFD2-BR-Ex13PA.93 K-System
Siemens 6ES7321-1BH10-0AA0 Simatic S7 SM321
Picanol BE90356 IWS2 Printed
Picanol BE91026 Printed
Picanol BE90360 Printed
Picanol BE91027 SZE1 SZE1
BE23556 Airtronic KS1 Printed
Picanol BE90735 Printed Circuit
Picanol BE90817 1FST3 Printed
BE23579 Printed Circuit
Picanol BE90822 Printed
Picanol BE90819 Printed
Picanol BE90825 Bisl2
Picanol BE90862 iwn3