ALLEN BRADLEY 1336F-BRF15-AA-EN (Surplus New In factory packaging)
Warranty Service:
- 1 year
Condition:
- Brand New, working in perfect condition
Package includes:
- New And Original *1 piece
Pleast note: The title picture is just for reference. If you want to check the picture of real item, please contact us.
Contact:Jessica
Skype:jessica01235483
Email:sales*mvme.cn (please change * to @)
TEL:86-592-5856209
Mobile Phone:86-18030235311(WhatsApp)
Wechat:hu18030235311
From April 23 to 27, the Hannover Messe 2018 was successfully held in Germany with CeMAT 2018 of Hannover Logistics. Attracted about 7,500 exhibitors from 70 countries and regions to showcase their cutting-edge technologies and products. ABB, Siemens, Huawei and other heavyweights displayed leading new products and attracted many onlookers.
In addition, China is still the "big" exhibitor at the Hannover Messe this year. The number of exhibitors is second only to Germany and more than 1,000 exhibitors have attracted unprecedented attention to the fruitful and superb technological
Recently, Schneider Electric, a global leader in digital energy conversion in the field of energy efficiency management and automation, has signed long-term agreements with the world's top robot automation company Stäubli Group to deepen cooperation. As a result, the customized Stäubli TS Series four-axis SCARA robot will become an important part of Schneider Electric's EcoStruxureTM machine architecture.
if you have a large purchase, we can make a discount.
specifications:
new+original +one year warranty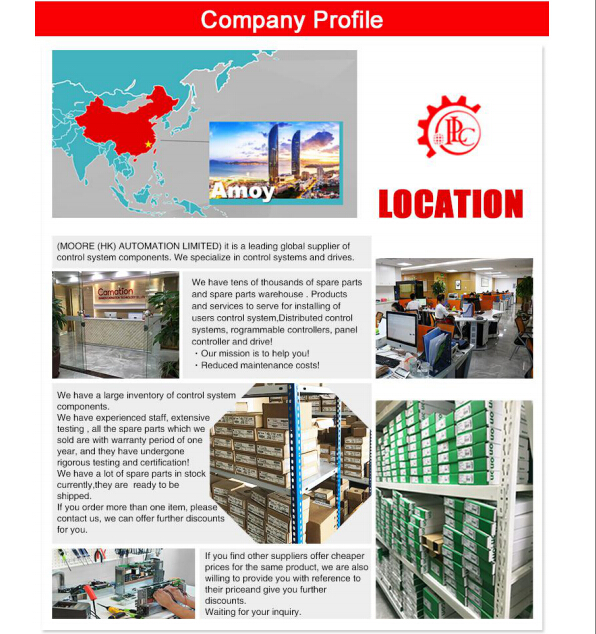 Allen Bradley Rockwell AB 1747/1756/1784/1785/2094/2098 / 1394C / 1336F / 1745 Series, Ryan Mode Reliance Series
GE Fanuc IC647 / 693/697 / IC660 series module card pieces
Schneider Schneider 140 (Quantum processor, memory card, power supply module) AS The beginning of the series
Siemens 6DD, 6DS old model discontinued series / Moore MOORE (APACS I / O modules, communication modules, power modules. Digital Controller) Series
OMRON (Omron) C500 series
Distributed Control System (DCS)
ABB Industrial Robot Spare Parts DSQC Series / procontic (BBC) DP800 Bailey Control Net90 / Infi90
FOXBORO (Foxboro) FBM series
TRICON (EX) 3503E 3805E 3604E ESD System Spare Parts
Honeywell Honeywell TDC2000 / 3000 System Spare Parts Module Leeds & Northrup MAX1000
Bosch Rexroth Bosch Rexroth Indramat, I / O modules, PLC controllers, drive modules, etc.
DCS system card YOKOGAWA DCS Yokogawa card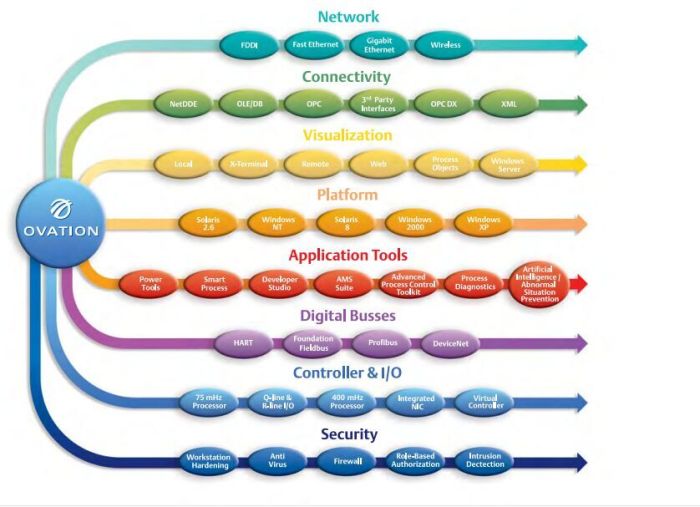 SDCS-PIN-3B
SDCS-PIN-4
ES1000-9676
SDCS-FIS-3A/31
SDCS-PIN-3/3ADT310400R1
YPQ110A/3ASD573001A5
YPQ-112A
SS832/3BSC610068R1
SNAT-1203-BDB+SNAT-7261-SCP
DSTDW130 /57160001-YX /DSTD-W130
DCF503A0050-0000000 /dcf503a0050
SDCS-PIN-22 + SDCS-PIR-21
57310001-KT /DSTC 176
DSTDW113 / 57160001-ZL / DSTD-W113
DSTA170 /57120001-FC
DSTD108 /57160001-ABD
DCS502-0140-41-1101010
DCS501-0700-41-1102010
DCS502-0075-41-1100000
3ASD573001A1
DCS501-0700-41-1102010
DCS502-0140-41-1101010
DCS502-0025-41-1101010
SDCS-FEX-1
2098-DSD-010
152290
164251
126080
PC-666-0894
PC-677-0895 /4100-234-R
PC-668-0794
155196 REV.10
2098-dsd-hv030-se
2094-BC07-M05
2090-U3BB2-DM44
PC-669-0901
2098-DSD-HV030
2098-IPD-005
2098-IPD-HV050
M003349557 74102-418-51
MPM-B1651F-SJ72AA
2098-DSD-020-SE
112350
124311
133583
133598
133588
117759
133518
112015
133519
145464
10607XG
112346
845N-SJDN4-CRY1
116374
133539
117760
4100-232-RL
74102-405-53
74102-904-01/74102-405-53
74102-171-16
PM810MG
TSX08H04MK
C500-ID212 /3G2A5-ID212
TXBTF024311E
TSX08H02MK
TXBTF024411E / TXBTF024411F
TXBTF044510E
51304427-100 MU-TDOR22
621-1160R
621-1160R
621-0007R
51304425-100 MU-TDPR02
51304441-125 MU-TDID12
51303997-100
T775E1056
51303982-400
51304685-200+51401598-200
51304483-100
51304518-200
XDL505
XD50-FCL
XD50-FC
51303979-400
51304518-150
51304685-150+51401598-150
51304685-100+51401598-100
XCL5010
51304493-250
51304493-150
51304419-100
51304501-100
51190916-104
51304493-100
51303979-550
51109693-100B
51201397-004
51401469-100
51304419-150
51201420-004
51201420003
RM7895 C 1012
51201420-005
51201420-002
Allen Bradley 1492-SP1C100
Bussmann DFJ-30 Amp
L-Com CSM9MF-25 DB9
Allen Bradley 1492-J4-G 4MM
Allen Bradley Flex I/O Output Module, 1794-OV16
Engineering SMPW-J-MF
Turck RKM 46-4M Straight Female Connector 4M U5079
SMC D-S9P2 Auto-Switch / AUTO-SWITCH ACCESSORY
MSC BK MIKRO 5-RL, 8.0502.04, 6304202
SMC D-M9PMAPC PNP
Pepperl+Fuchs ICZ-AIDA1-V45, 217762, Phoenix Contact VS-PPC-C1-RJ45-MNNA-PG9
SMC VQ2200N-5
Festo NEBU-M12W5-K-5-LE4 Right Angle 4 Pin M12 Connector Cable 541329 E913 CE
Allen Bradley 440R-C23139 24 VAC/DC Series B Guard Master Safety Relay MSR131RTp
Allen Bradley 800T-QAH24AD1 Lamp No. N319A 800T-XD1
Banner SM31RDLBQD
TURCK VB 803M-BS14 MULTI-BOX
SMC D-F7PL AUTO-SWITCH, PROXIMITY SENSOR, PNP, IN-LINE
SIEMENS 5SY4110-7 CIRCUIT BREAKER 10AMP 1POLE 10KA 230/400VAC
IFM Electronik AC5011
ALLEN BRADLEY 140592
ALLEN BRADLEY 140586
Edmund Scientific Co. Edscorp Sight Glasses W/121 Reticle
Phoenix Contact IB IL 24 DO 16 2726272 16-Output
Watlow St. Louis AF-2027604 Temperature Sensor G557973 1145
Watlow St. Louis 20CJFGD024A Temperature Sensor G550536 1134
TURCK VB2-FSM 4.4/2RS4T-0.2/0.2/CS11317
Turck U0102-1 / RKM 57-TR2
Lumberg RKT 5U-655/15F 909655 E73625 5 Wire
SOURIAU 851-01AC10-6P50
Turck PKW 3M-P7X2-6/S1587 Pico Fast Cable U-57983
Hoffman E1PBX
Allen Bradley 802T-WSP SER. F Limit Switch w/ 40146-113-53
Daihen U5204J07 Europe Inlet Guide For CM-147
Siemens Simatic 6XV1870-8AH10
TURCK RK 4.4T-6 Euro Fast CABLE U2177
KLOCKNER MOELLER FAZ-3-B25 60898 50/60Hz 3 Pole Din Rail Mount Breaker 31425B
Allen Bradley 855T-B24DN4
SMC EX250-SDN1
RDE Connects RC-17P1N12838T-20-6J Jumper Plug 10048-000
Schneider 72360 / GB1002 10A 250V
SMC DC24V wiring
IDEC HW1X Red Emergency Stop Push Button W/ Cable JAE DB-C8-J10
Turck 4-M12-RP6X-H1143 / 4409U
SMC D-Y7PW DC 24V
L-Com CSMN25MM-25 D-Sub
Allen Bradley 440A-A19007
Eaton WMZT1D10 Circuit Breaker 10A 10kA SP UL489 BT
Sick CRR02/RS232 3.8M Spiral Cable 10P RJ45 to 9P D-Sub DCJ IDM140
ILMM5 MAGNETIC LEVEL SENSOR - METALLIC CASE
RST4-RKT4-225/2M
Banner QS18VP6LAFQ5 Photoelectric Sensor 10-30 VDC 1133H, I:319
TURCK RS 4.43T-6 U99-12222
Klockner Moeller FAZ-3-C6 415V
IFM Electronic IFS204
IFM Electric IFS205
Balluff BES 516-357-E5-Y-S4
Turck PKG 4M-6 Picofast 4 Pin Female W/ 3 Pin Male Connector U0058-11
Baumer IFRM 08P17A3/S35L
Schrack RT 78626 DIN
BUSS 600V 30A 2-POLE CLASS J FUSEHOLDER J60030-2CR BJ6032B-S
Phoenix Contact 1406246 Sensor / Actuator Cable SAC-4P-2,0-542/ FS SCO BK
SMC D-F79F GY DC5-24V
Parker E258652 3 Wire
SICK 6022009 DOL-0803-GOSM 3 Pin
Balluff BES M12MI-PSC40B-S04G Proximity Sensor BES0068 1320HU
Banner SMBIVURAR 82547 Bracket 1416P 3082547
Allen Bradley 889D-R5AC-2 DC
Allen Bradley 100-A09ND3 / 195-FA20 / 193-BSB-60-B
Phoenix Contact PLC-RSC-24DC/21-21ATEX Relay Contact Module/ RT940005
ABBOTT AXSYM SYSTEM MEIA LAMP LN09A66-01
Hoffman F44BB2C BARRIER
ABB IDFIX-R Identifier Pre Programmed 2TLA020070R2000
Hoffman F66LP
Jet V-Infinity EMSA240075N-PSP-SZ Switch Mode 24V Power Supply 0.75A EMSA240075
SMC D-H7PW
GE CR104PXG22 NEMA A600
Astrodyne OFM60-240
Eaton Cutler-Hammer H2016B-3
Turck Euro Fast Cable, RKS 6T-6, U-02586, Cordset, Eurofast, 0412M
Balluff BES 516-356-S4-C
ABB N40E Relay Contactor 110-120V Coil 60Hz R84
SMC D-Y7PMDPC
Allen Bradley 440R-C23139 24 VAC/DC Series B Guard Master Safety Relay MSR131RTP
Balluff BES 516-357-E5-Y-S4
Dionex IonPac CTC-1 Trap Column for 4mm, 9x24mm, 040192 (2009)
Allen-Bradley 1492-50XF
Banner OTBVP6QDH
Banner OTBVP6QDH
Also SOlenoid Valve Coil Type AMG, COL03779, X13320323-60-7, 24V, 12-17W
Sanyo EUC250 1AV4U20B48400 P/01
Fanuc A20B-2902-0070/06D
IFM EVC01E PNP / NPN Inverter Module M12
Banner Q45BB6FQ5 10-30V dc, 250mA
Keyence FS-V33CP M8
HIGH SPEED HDMI CABLE CORD M/M XBOX PS3