New Allen Bradley 1746-IA16 1746-1A16 Ser C SLC 500 Input Module PLC
have advantages of price, stock and technical support
1.Best price
2.Fast Delivery
3.Large in stock
Contact:Jessica
Skype:jessica01235483
Email:sales*mvme.cn (please change * to @)
TEL:86-592-5856209
Mobile Phone:86-18030235311(WhatsApp)
Wechat:hu18030235311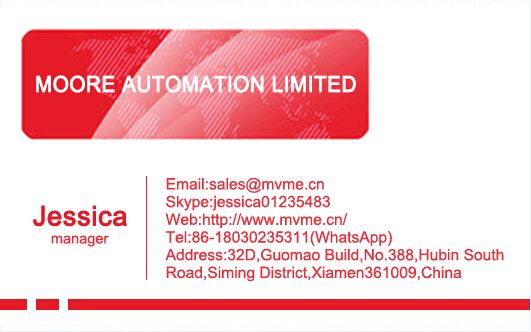 New Requirements: In the era of new development, the Internet of Things has the characteristics of localization, functionalization, and industrialization. It places new demands on the Internet of Things companies. That is to complete the transition to the Internet of Things platform enterprises as soon as possible. With the increase in the number of carriers and industries, the specific requirements for networks in different industries and applications have gradually increased. In this regard, the Internet of Things companies will realize platformization and rely on projects to gradually achieve industry standardization.
New changes: In the era of Internet of Things 2.0, the upper application will be gradually separated from the Internet of Things network, and the Internet of Things network support technology (NB-IoT, Lora, etc.) will be fully developed; at the sensor layer, the sensor will be upgraded to "sensor + Actuators" to enable "eyes" to be coordinated
In January and February, Rockwell acquired MagneMotion, a leading manufacturer of intelligent conveyor systems, and the transaction amount was not yet known.
In September, Rockwell acquired Automation Control Products (ACP), a leading provider of centralized thin client, remote desktop and server management software, and the transaction amount is unknown.
In October, Rockwell acquired MAVERICK Technologies, a leading system integrator, and the transaction amount was not yet known.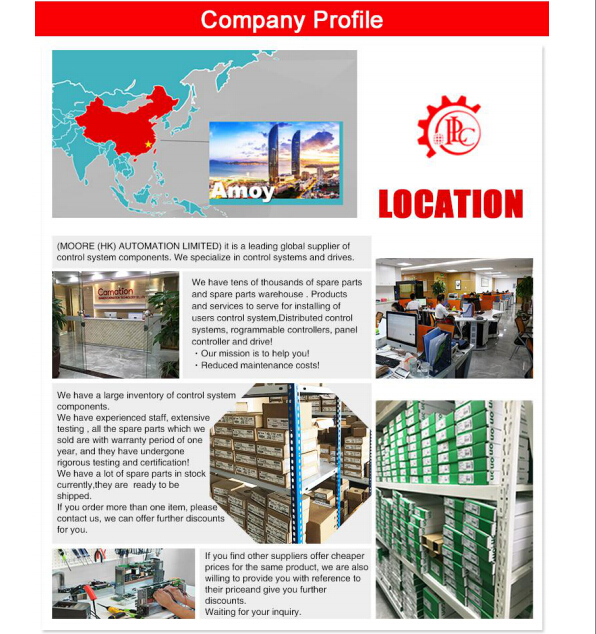 Allen Bradley Rockwell AB 1747/1756/1784/1785/2094/2098 / 1394C / 1336F / 1745 Series, Ryan Mode Reliance Series
GE Fanuc IC647 / 693/697 / IC660 series module card pieces
Schneider Schneider 140 (Quantum processor, memory card, power supply module) AS The beginning of the series
Siemens 6DD, 6DS old model discontinued series / Moore MOORE (APACS I / O modules, communication modules, power modules. Digital Controller) Series
OMRON (Omron) C500 series
Distributed Control System (DCS)
ABB Industrial Robot Spare Parts DSQC Series / procontic (BBC) DP800 Bailey Control Net90 / Infi90
FOXBORO (Foxboro) FBM series
TRICON (EX) 3503E 3805E 3604E ESD System Spare Parts
Honeywell Honeywell TDC2000 / 3000 System Spare Parts Module Leeds & Northrup MAX1000
Bosch Rexroth Bosch Rexroth Indramat, I / O modules, PLC controllers, drive modules, etc.
DCS system card YOKOGAWA DCS Yokogawa card
Shipping Term : TNT,DHL,FEDEX,ETC
Payment Term : T/T
Warranty: 12 month
Moore supply: New+original+factory sealed+high quality
Service: quotation will be sent in 9 hours
Skype + whatsapp + mobile = 24 hours /day Oneline.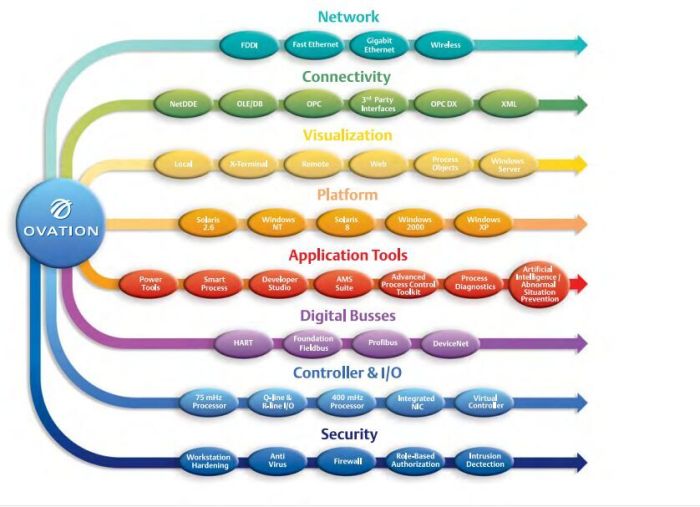 A40888-340-51 /40888-085-05 A/40888-084-51
A40888-091-51 /40888-090-04
40888-061-52
42305-009
40888-081-53 /40888-082-05A
40888-088-51 /40888-087-08A
40888-313-51
40888-007-52
40888-017-52
40888-061-53
150-A97NBD
150-A97NB-NA
150-A24NBD
1305-BA09A
1201-HAS2
150-A180NBDB
150-A360NBDB
150-A135NBDB
D4-16TR
E-01N
E-01D
D4-16ND2
R-21P-EX
E-05B-EX1
F4-04DA
D4-450
D2-240
TRD-J1000-RZ
U-8ADC-1
U-DMY
SU-6
D4-PULS-1
SN-64DR-A1
4314R-353
E-22N
SN32DR-A2+K2-16CDR+Z-DMY
Z-4AD2
CKE SH-32RI/SH-32R1
SH-64R2
SZ-4
D2-06B
E-01BJ
E-03B
SA-21
E-01BJ-EX1
E-01N
E-55N
Z-8TR1
E-05N
SR-21-EX
E-01T
U-01T
Z-08B
SZ-3
Z-8ND1
SU-6B-EX
U-04B
U-08B
E-05T
CQM1-CPU21
C200H-CPU01
E6B2-CWZ6C
3G2A5-CN511
3G2A5-BI081
C500-PS223-E/3G3A5-PS223-E
C2000-DPL01-E 3G2C5-DPL01-E
3G2C5-BC001 C2000-BC001
3G2A5-MR831
3G2C3-CPU11E
S82V-0524
C500-OA222 3G2A5-OA222
CP1E-E30DR-A
E2E-X18MD1
C500-II002 3G2A5-II002
C500-OC221/3G2A5-OC221
CVM1-BC103
C200HW-BI051
CVM1-BI114
C500-BC061
C200H-PS221
NT-AL001
C200HS-ID212
C500-BC081 3G2A5-BC081
C200HW-PA204R
CS1W-BC083
C200H-BC051-V2
C200H-BC101-V2
C500-BC051/3G2A5-BC051
CPM1A-20EDR
C200H-BC081-V2
C200H-BC101-V1
CQM1-CPU41-E
Z4M-T30V2
CPM1A-40CDR-A-V1
SE-K4TN
CQM1-ID211
C200HW-PA204
CS1W-SCB41
C200H-PID03
C200H-AD002
C200H-LK201-V1
C200H-OC224
PANASONIC GP-MF212A
OPTEM LAU1070 70XL+ 0.75x + 0.5x + 2.0x 299080
HAYASHI LA-100USW
Eaton 3 CCD Camera Array ASSY 256270-003
Teli CS8630i-14 CCDCamera + Moritex LED-DAW0950 LED
Navitar Zoom Lens 1-50488 & 446189 & 0.5x 150012 & 0.67x Adapter 1-61001 &1-6010
Panasonic GP-MF102K
Navitar ESEC 1-60937Zoom Lens + 0.5x 60110 Lens
Allied GF 033 B 08-252186907 E0000834 CCD
NAVITAR Precise Eye2x Adapter 1-61450 +1-62707 Lens + Sentech STC-410 CCD
Eaton 3 CCD Camera Array ASSY 256270-003
Spectra Tech 0049-005
NED e7450Dm k 2-F-HB-240-N1
Navitar Zoom 6010 &1-6000 & 0.75x 60111
CIS VCC-G25V30
Teli CS5140-03 TypeBV0019A4
HITACHI KP-F31PCL Industrial Camera + S0D-1.5X
Olympus LG-R66 RingLight Guide 0062
Teli CS3270M-4H , Type TK4792A0 CCD
Panasonic GP-MF102K
Teli CS3270M-4H CCD
COHU ER-3985B
Teli CS3270M-4H
Olympus SZ2-STB1
Olympus LG-R66 RingLight Guide 0010
Matrox N2S300MLS/KB, P/N: 63039624167
Teli CS8321SCC-01
Teli CS8321SCB-01
Teli CS8531Z-02 Type: TK4497A2 02
Navitar Zoom CAT.No6015 1x ADADPTER & 1-6000 & 0.75x CAT. No. 60111
Sentech STC-N63SBJ CCD
Navitar Zoom 1-6010& 2X Adapter II 1-6233 Lens & Sony XC-HR70 CCD
Sentech STC-N63SBJ CCD
Teli CS8321SCB-01
CyberOptics LLL-F4
OLYMPUS SZ-STB1
ImagingSource DMK21AF04
Olympus MK012-009-000-45
Marcel Aubert SA Bienne A 9822
KEYENCE SJ-M020 STATIC ELIMINATOR IONIZER SENSOR & SJ-M200
KEYENCE SJ-M020 STATIC ELIMINATOR IONIZER SENSOR & SJ-M200
Olympus SZ3060
Panasonic GP-MF622
Matsushita PanasonicGP-MS112V
Melles Griot Invaritar P/N 59 LGA 428 +C
Opteon OPT 10727
Matsushita / Panasonic GP-MS112V
Teli CS8321SCA
Teli CS8321SCC
Olympus SZ-ST
Keyence CV-E300
OLYMPUS TH4-200 MICROSCOPE
Matsushita / Panasonic GP-MS112V B/W
Hitachi Denshi KP-M1U-S11
Sony XC-HR57 XCHR57 1/2" CCD Video Camera + SEIWA SLS-1.8-30L
Teli CS8321SCC
Teli CS8321SCD-02
OLYMPUS SZ-STB1
Teli CS8321SCC Type:TK4943A5
Toshiba IK-M41MF CCD
Teli CS8531Z-02 Type: TK4497A2 02
SENTECH STC-400HOL
Panasonic GP-MF622
SENTECH STC-N63SBJ
Toshiba Teli CS8321SCD-02
Teli CS5140-03 Type BV0019A4 03
Panasonic GP-MF622
Pentax YF5028A-035
Sanyo VC-8200 B/W CCD
TELI CS3910 Type: TK4717A9 CCD
Panasonic GP-MF622
Teli CS8321SCC Type:TK4943A5
COSMICAR/PENTAX X2 EXTENDER + 1.5x + 44mm/1.00x Lens + Sony XC-56 CCD + LED
Teli CS8531Y-01 CCD
Toshiba Teli CS8420i B/W 1/2
Panasonic GP-MF622
Olympus SZ-STB2
Toshiba Teli CS3910BH
Teli CS8321SCC Type:TK4943A5
Panasonic GP-MF622
Point Grey SCORPION SCOR-13FFM
RVSI ACUITY AS-CLRS-005
Toshiba Teli CS8420i Interline CCD Camera & TV Lens 50mm 1:1.8, Type TK5572A7
ELMO ME421E CCD
SENTECH STC-N63SBJ
JAI CV-M1
Toshiba IK-C40MS CCD
Sony XC-ES50 CCD Camera & Fujinon HF50HA-1B 1: 2.3 50MM
Teli CS8560D Type: TK6277A2
JAI CV-S3200 CCD
Hitachi Kokusai KP-F1E/K
Matrox MOR4VDE MORPHIS Y7281-00 REV A, P/N 63039621332
RaxVision SWF30X/9
SPECTRA-TECH REFLACHROMAT 15X 142/V NA 0.58
Moritex MCEP-CR8-070
Teli CS5140-03
IMS MDI3CRL17B4-EQ
JAI CV-M531 CVM531
Toshiba IK-C41MF CCD
Hitachi-Denshi, Ltd.KP-F1E/K CCD
NEC TI-124A
SEIWA SLS-1.1-30L
Hitachi Denshi RVSIACUITY AS-CLRS-005
Hitachi-Denshi, Ltd.KP-F1E/K CCD Camera+ TAMRON 008955
TOSHIBA IK-541
OLYMPUS SZ2-STB1
Hitachi Denshi AS-CLRS-005
SEIWA SLS-1.1-30L
Tokyo Electronics CS3310B
Opteon OPT 10805
Navitar 1-6020 .67x
Navitar 1-6020 .67x
Navitar 1-6015 1x
Hitachi Denshi KP-140U
Navitar 1-6020 .67x
SONY XC-75 CCD