Siemens 6EW1890 2AC Power 6EW1890-2AC Input AC 100-240v output DC 24v/2 5a
Have in stock
New and original 100% guaranteed
If you payment successful,We will ASAP arrange ship this goods this day!
Contact:Jessica
Skype:jessica01235483
Email:sales*mvme.cn (please change * to @)
TEL:86-592-5856209
Mobile Phone:86-18030235311(WhatsApp)
Wechat:hu18030235311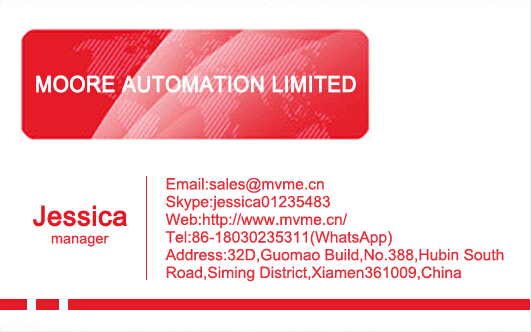 Moore Automation only do one thing to lead your unit automation device escort!
Moore Automation Co., Ltd. is focused on supporting you to install control systems and drives through spare parts service, surplus and drive control system components. We also distribute many new automation hardware to help support existing installations or use the latest technologies. We have a knowledgeable team that carries out extensive testing before shipping all our DCS PLC parts sold for 1 year warranty.
Moore Automation Drives Industry 4.0 No middlemen make any difference and spare no effort in finding spare parts solutions. To ensure that customers throughout the excellent supply of services
Moore Automation adheres to the business philosophy of "providing better equipment parts, faster service and more professional industry knowledge" to help your business resume its normal operation
We have supplied 969,704 automation parts to 57,1000 customers in 138 countries
With over 10 years' experience in the sales of spare parts for industrial control equipment, Mold Automation is the global leader in spare parts supply for automation and is dedicated to providing a wide range of accessories to customers worldwide. No matter what kind of electrical automation components you need, our experienced professional team will use Years of industry knowledge provide you with efficient spare parts solutions.
Moore automation team only does one thing to escort your automation units and industrial installations!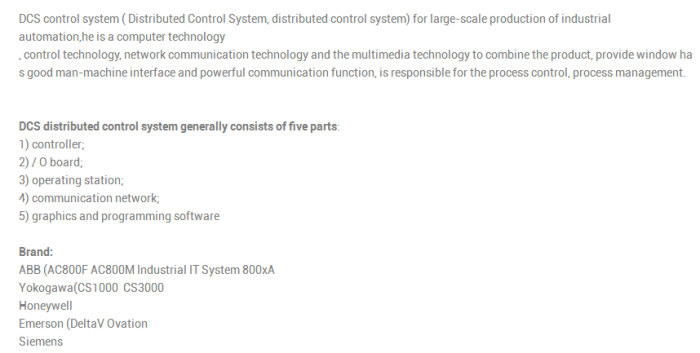 DCS Distributed Control System:
FOXBORO: I / A Series System: FBM (Field Input / Output Module) Sequence Control, Ladder Logic Control, Incident Recall Processing, D / A Conversion, I / O Signal Processing, Data Communication and Processing.
TRICONEX: Redundant Fault-Tolerant Control System, the most modern fault-tolerant controller based on Triple Modular Redundancy (TMR) architecture.
Westinghouse (Westinghouse): system, WDPF system spare parts.
Siemens: MOORE system spare parts.
Honeywell: TDC Series, QCS Series, S9000 Series Spare Parts.
ABB: ADVANT OCS, MOD30, MO300, Bailey INFI90, Masterview 850, AC460, S100, S800 system spare parts.
MOTOROLA (MOTOROLA): MVME147 / 162/166/167/172/177/187 Spare Parts.
XYCOM: VME series bus board, programmable human-machine interface.
PLC programmable controller:
Allen-Bradley (Rockwell): 1756/1771/1785 series, Reliance Ryan.
Schneider: Modicon Quantum 140 processor, I / O modules, power modules, and more.
Siemens: S5 / S7 Series 200, 300, 400; 6AV / 6GK Series spare parts.
Servo control system:
FANUC (Fanuc): servo amplifier A06B, drive A06B, input and output modules A02B / A03B, PCB A16B / A20B.
Siemens: 6SN / 6FC / 6FX series, offering sales of CNC systems (810, 802D SL, 810D, 840D)
Yaskawa (Yasukawa): servo controller, servo motor, servo drive.
ABB Robots, FANUC Robots, YASKAWA Robots, KUKA Robots, Mitsubishi Robots, OTC Robots, Panasonic Robots, MOTOMA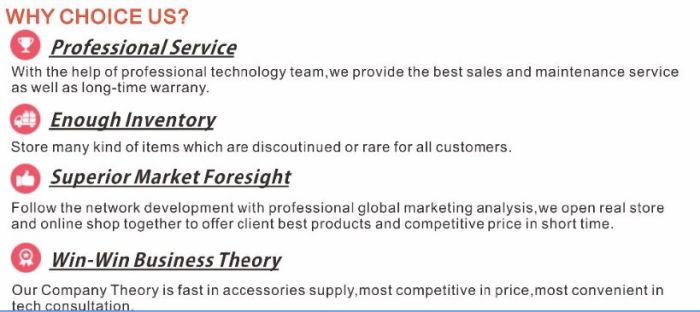 51303979-550
51109693-100B
51201397-004
51401469-100
51304419-150
51201420-004
51201420003
RM7895 C 1012
51201420-005
51201420-002
51304487-100
51109806-002
51195479-200
51195153-005
51201397-002
51201421-100
51308111-002
W7704A1004
W7704D1016
51401216-100
XL50A-MMI-EP+XD50B-F
N2024-2POS
IC600CB524M
IC695ALG600-AB
IC600CB527M
369B1874G0014
IC693BEM331L
IC693PWR321Z
IC600CP620L+IC660PM500L
IC694DSM314-AA
IC694ALG442A
IC695PBM300-BA
IC200UDR005-BD
HE693THM889 HE693THM889C
IC693DSM314-AC
IC693ALG392
IC693CMM321
IC693PRG300
L90N00VFHF8LH6MLXXNXXR7C
A02B-0076-K001
IC660EBA026
IC670CHS101
IC670ALG320
6DS1211 6DC1212 6DS1213
6DS1325-8AA
6DS1223-8AC
6DS1703-8AB
6DS1731-8RR
6DS1327-8AA
6DS1326-8BB
C79451-A3260-A25
C79451-Z1359-U9
6DS1901-8BA
6DS1701-8AA
6DS1844-8DA
6DS1312-8BB
6DS1330-8CA
C79458-L2197-A1
C79458-L2339-A1
C79458-L2225-B205
6DS1702-8AA
C79458L7000B18
C79458-L2270-A1
C79145A3054B808
6EA9643-3AA00-0AX0
C79458-L2350-A1
6ES5 985-4AA11
LBF2003396-R161
REXROTH QLC-1 PC BOARD QLC1
GEMU C60 / 16 / D 75305-13HWP
EATON DURANT 6-Y-1-MF-PM-120A
GROVE GEAR BM220-1 GEAR REDUCER 1750 RPM
ENTEGRIS YY3622170
GE FANUC IC600WD025A I/O CABLE 25'
BAILEY RY1201 INDICATOR
B&R AUTOMATION 3D0479.6 OUTPUT MODULE REV. EO
TELEMECANIQUE GS1JU3S02
VICKERS DG4S4-012N-U-B-60
STEARNS 5-66-5061-00
ENDRESS & HAUSER FTL-260-3114
WESTINGHOUSE 1548654
MAGPOWER CL1-50
A & N CORPORATION 813005
SEALED TOTAL CONTROL PRODUCTS 995-4-1-I
SEALED ALLEN BRADLEY 1756-OB8 OUTPUT MODULE SER. A, F/W: 3.003
GROVE GEAR BMQ1238-3
YASKAWA ELECTRIC SGM-04U312
VICKERS CT06B50 HYDRAULIC
SEALED DYNAPAR H2210241042D3PS 3/8 IN SFT 5-26V 7PN
MORSE RAIDER 133ULR5 WORM GEAR REDUCER 1750 HP, RATIO 5, TORQUE 183
SEIKI NCIF-F01-09-03
SEALED PORT 202A-E
CMC MT3528-297CF PM FIELD SERVO MOTOR W/ MICRON 04-511-270-4251
MARKEM IMAJE 14U MOULDED
NORDSON 1100687 SOLENOID
ALLEN BRADLEY 634483 PC BOARD REV.5
ALLEN BRADLEY 1771-DS
WARRICK CONTROLS 2800 FORM 4G4 PUMP
MITSUBISHI FR-V220E-2.2K FREQUENCY DRIVE FRV220E22K
REXROTH 4WE10C33/OFCW110N9K4 VALVE R900562032
CERUTTI RE52017 REGULATOR
DURAMETALLIC 58397 SEAL 1.000" SHAFT SIZE
GIDDINGS & LEWIS 501-02983-02
TRIAC TR20SR ACTUATOR WITH APL310N
ORBMARK MOTOR ORB-H-170-2PCL
MASTER POWER TRANSMISSION DODGE 60241005
REXROTH R978017785 HYDRAULIC VALVE 4WE6J62/EW110N9DK25L/62
CINCINNATI MILACRON 3-531-3291A
MAGNETEK 1989-0-115-X-S
GENERAL ELECTRIC 44A398716-G01
AGASTAT 7012SF TIME DELAY RELAY 250VDC, 1-10 MIN
ALLEN BRADLEY 1769-L20 PROCESSOR LOGIX 5320
INGERSOLL RAND 637119-A4-C
FISHER 95H REGULATOR 250PSI RANGE 25-75
ALLEN BRADLEY 509-AAA
Our services
Packing & Delivery
1)100% full New! - Original Factory Seal !
2)Warranty: 1 year
3)Package: Original packing with cartons.
4)Delivery time: Shipped in 3 days after payment