Honeywell 51304156-100 I/O - New Sealed Package - Free DHL Express Shipping
Have in stock
New and original 100% guaranteed
If you payment successful,We will ASAP arrange ship this goods this day!
Contact:Jessica
Skype:jessica01235483
Email:sales*mvme.cn (please change * to @)
TEL:86-592-5856209
Mobile Phone:86-18030235311(WhatsApp)
Wechat:hu18030235311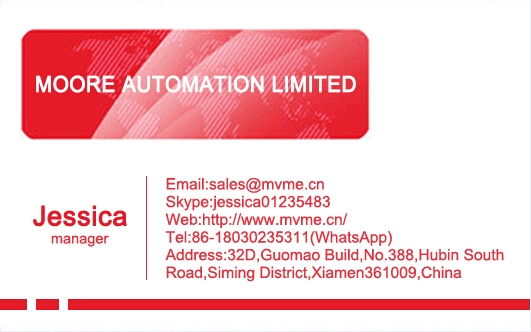 Moore global one-stop DCS PLC spare parts direct selling network] primary sources, there is no middleman to make the difference!
Common industrial automation parts and components in the country far ahead!
Moore Automation professionally sale DCS system and spare parts of famous brand at home and abroad.
Main advantage products is Bently Nevada, Invensys Triconex, AB CPU 1771/1747/1756/1789/1785 series,Moore APACS,Moore Panel Controllers,Siemens Iskamatic, Schneider DCS system parts as(Quantum)140CPU,GE Fanuc 90/30,90/70 , FOXBOROI/A MOTOROLA MVME MVME147 /MVME162 /MVME167 /MVME177 ,ABB Advant OCS,ABB MOD 30/MODCELL,ABB MOD 300,ABB Procontic,ABB Procontrol,and so on.
Sales serves:
1.We supply a large number of prompt goods.
2.New packaging and factory sealed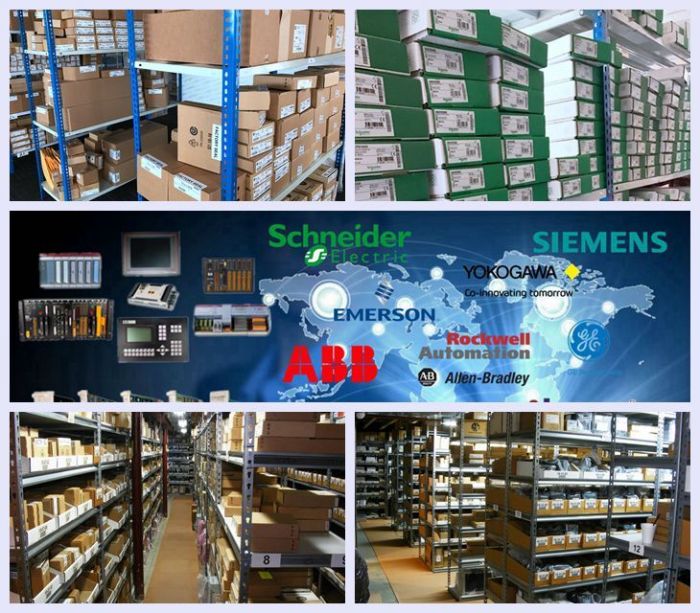 DCS Distributed Control System:
FOXBORO: I / A Series System: FBM (Field Input / Output Module) Sequence Control, Ladder Logic Control, Incident Recall Processing, D / A Conversion, I / O Signal Processing, Data Communication and Processing.
TRICONEX: Redundant Fault-Tolerant Control System, the most modern fault-tolerant controller based on Triple Modular Redundancy (TMR) architecture.
Westinghouse (Westinghouse): system, WDPF system spare parts.
Siemens: MOORE system spare parts.
Honeywell: TDC Series, QCS Series, S9000 Series Spare Parts.
ABB: ADVANT OCS, MOD30, MO300, Bailey INFI90, Master view 850, AC460, S100, S800 system spare parts.
MOTOROLA (MOTOROLA): MVME147 / 162/166/167/172/177/187 Spare Parts.
XYCOM: VME series bus board, programmable human-machine interface.
PLC programmable controller:
Allen-Bradley (Rockwell): 1756/1771/1785 series, Reliance Ryan.
Schneider: Modicon Quantum 140 processor, I / O modules, power modules, and more.
Siemens: S5 / S7 Series 200, 300, 400; 6AV / 6GK Series spare parts.
Servo control system:
FANUC (Fanuc): servo amplifier A06B, drive A06B, input and output modules A02B / A03B, PCB A16B / A20B.
Siemens: 6SN / 6FC / 6FX series, offering sales of CNC systems (810, 802D SL, 810D, 840D) and spare parts.
Yaskawa (Yaskawa): servo controller, servo motor, servo drive.
ABB Robots, FANUC Robots, YASKAWA Robots, KUKA Robots, Mitsubishi Robots, OTC Robots, Panasonic Robots, MOTOMA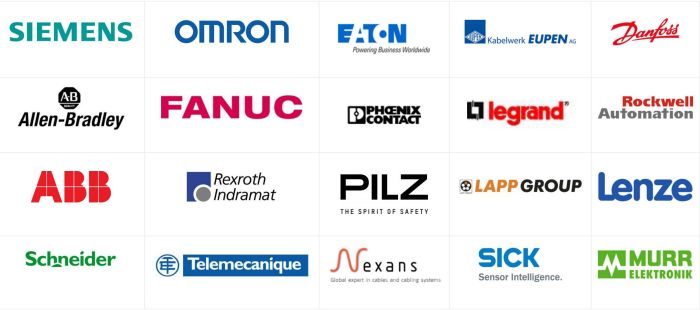 NB2-E36R3-AC
NB1-P24-AC
NB1-P40-AC
FPU120H-A10
FTU133B
FTU443A
NJ-BP8
NW0P20T-31
NB2-P24R3-AC
FTU266B
NWOP60R-31
NJ-Y16-R16
NJ-X16-5
NB0U14R-31
NB1-E56-AC
NB1W40R-11
NB1-P56-AC
NB1W24R-11
NB1-E40X-AC
NW0P30R-31
NW0P20R-31
NB0-P24R3-AC
FTT320T0-G02
NB2W56R-11
W7704D1016
51401216-100
XL50A-MMI-EP+XD50B-F
N2024-2POS
XFL523B
XFL524B
XSL514
T7412A1018
T7560A1000
T7560A1000
XSL511
DPT1000
DPT1000
DPS400
XSL513
DPS400
DPT50
XFL524B
XFL523B
621-9938RC
621-0025RC
HC900
XFL521B
TC-CCR011
PM-120M
AX41
MY13
AY13E
A1S35B
EMU-D25 EMU-B3P5
A6TBXY36
A6TBXY36
FX0N-485ADP
FX2N-16EX
FX2N-32MR-001
FX2N-80MR-001
A1SH42
A1SJ71AT21B
A1SJ71UC24-R2
FX0N-8EX
A1SY42
A1SCPU
FX2N-64MR-001
AJ71E71S3
AD61
A68AD
C79451-A3260-A25
C79451-Z1359-U9
6DS1901-8BA
6DS1701-8AA
6DS1844-8DA
6DS1312-8BB
6DS1330-8CA
C79458-L2197-A1
C79458-L2339-A1
C79458-L2225-B205
6DS1702-8AA
C79458L7000B18
C79458-L2270-A1
C79145A3054B808
6EA9643-3AA00-0AX0
Tol-O-Matic LS10 SK16 SH2 TM2
New Fujinon HF12.5SA-1 TV Camera Lens, 1:1.4/12.5mm, F/1.4
IAI RCP2-RA10C-1-86?P-2.5-150-P4-S-?B
Duff-Norton MSPB6405-18 Linear Actuator SK6405-14-2 AM34P16NZ01A
Brady 64409 IP Series Printer Labels Y1402426 B-593, THTEP-169-593-.?5YL (360)
Instrumentation ACL 9000 Analyzer 182356-00 Rotor Exchange Module Board 182077
Allen Bradley 1769-OV16
Schott ACE 1 150 Watt
KEYENCE SL-V39F-R, SL-V39F-T
Control Tequniques Commander SE 11200055 .55kW Drive W/ Rasmi 4200-1010 250VAC
Oriental Motor Co, Vexta ASM66AK-T3.6, Closed
SMC NZL112-K15LOZ-E?65L vacuum ejector, vac, ZL112
SMC SS5Y3-41-04-N7 Valve Manifold, W/ (4) SY5140-50
Square D Electrical Panel 80122-171-52 42
Vogtlin Red-y GSM-C5SA-BN00
Murr Elektronik D71570 Cube67 11419-1.06-2.01 DI16 E 8XM12
SMC MGPA50TN-25Z MGP-Z
Primex Wireless SNS7Y201-1 230mA 120V 50/60 Hz DIgital SNS LED Clock N11923Y
Flex-Cable FC-CSBM1E1-18AF?-M003
Phoenix Contact D-QTTCB 1,5 Din
Escort Memory Systems HS500A
Datalogic HS500A
Fanuc LTD A0R16G, A03B-0819-C161, 16PT Relay Output Module, N150557
Rice Lake Weighing Systems, 87919, Ehernet IP 10/100 Module, HMS, ABS-ETN
ACOPIAN R15WP8XAHR TEST POWER SUPPLY Module, UNIT, 1-PPC-PS-001
ALLEN BRADLEY 1336S-B007-AN-E?N3
TURCK PS025V-504-LI2U?PN8X-H1141
GE HGA Auxiliary Safety Relay, Q 12HGA111J9, Nuclear Energy, YJBW9
IFM DTA100/DTSLF RFID Read / Write Head AARWASUS01
Allen Bradley CAT 440T-MSSSE220A
VEXTA ORIENTAL MOTOR OPX-1
Pepperl + Fuchs RJ21-E2-0.1M-V1 DC Inductive Sensor 10-30VDC/ 200mA P/N 119771
GE Fanuc IC693PCM301M Programmable Coprocessor - 192K, PCM 301
Watlow Din-a-mite Solid State Power Control Module, DC10-24P5-000
Phoenix Contact 2304018 FLKM-D37 SUB/S/ZDFKDS Terminal Block w/ Empire EWS-4389
Euchner EGT2 Single
MCQUARY MICROTECH II CHILLER CONTROL PCO2MQ0BS0
GENUINE OMRON F10-C20 PATTERN MATCHING SENSOR SOURCE WITH F10-S30R
Allen Bradley 1492-J3TW Grey 2.5MM Terminal Blocks IEC60947
Phoenix Contact USLKG 5 Green / Yellow
Numatics 240-205 Digital I/O Module M12
SMC EX260-SEN3
IFM Efector LK3122 / 45128
Sony DFW-SX900
Keyence CMOS Laser Sensor Model GV-H1000
SMC ITV2050-31N2S4
Cognex 808-9002-1R A DM100-IOBOX-00
Keyence PR-MB15CP
Our company has many products in stock, which are immediately available. The warranty is 1 years which apply to all the new products. If you purchase one more parts from us, we can make a discount to you. If you have any question pls do not hesitate to contact us. We can supply all kind of the automaiton parts, if you want to purchase parts pls send the parts model to my mail, I will prompt reply you as I receive the mail.
We are looking forword to your inquiry.