GE Fanuc IC693PWR321P Power Supply Module --- NEW !!!
Have in stock
New and original 100% guaranteed
If you payment successful,We will ASAP arrange ship this goods this day!
Contact:Jessica
Skype:jessica01235483
Email:sales*mvme.cn (please change * to @)
TEL:86-592-5856209
Mobile Phone:86-18030235311(WhatsApp)
Wechat:hu18030235311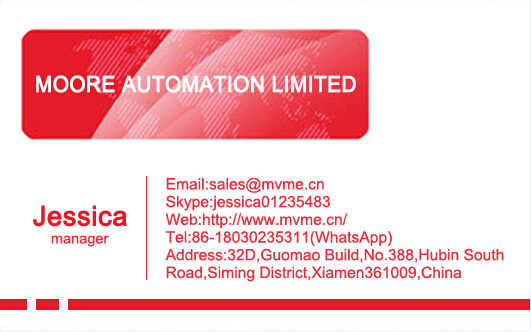 Moore Automation has supplied nearly 90 million stock components to customers worldwide Our experienced team of professionals provide more component expertise to provide you with efficient component solutions.
Whether it is customer service or delivery speed, we always strive for excellence and achieve better.
Moore Automation professionally sale DCS system and spare parts of famous brand at home and abroad.
Main advantage products is Bently Nevada, Invensys Triconex, AB CPU 1771/1747/1756/1789/1785 series,Moore APACS,Moore Panel Controllers,Siemens Iskamatic, Schneider DCS system parts as(Quantum)140CPU,GE Fanuc 90/30,90/70 , FOXBOROI/A MOTOROLA MVME MVME147 /MVME162 /MVME167 /MVME177 ,ABB Advant OCS,ABB MOD 30/MODCELL,ABB MOD 300,ABB Procontic,ABB Procontrol,and so on.
Our services
Quantity available:200 pieces per month.
Delivery time: 2-3 working days after payment.
Type of payment:T/T.
Courier partners: DHL, UPS, TNT, DPD, FedEx.
Quality assurance:1 year warranty
Technical specification, manuals and data sheets: Available on request
Availability: In Stock
Estimated Lead Time: Usually Ships in 5 - 7 Working Days
DCS Distributed Control System:
FOXBORO (Foxboro): I/A Series system: FBM (field input/output module) sequential control, ladder logic control, accident recall processing, digital-analog conversion, input/output signal processing, data communication, and processing.
TRICONEX: Redundant fault-tolerant control system, the most modern fault-tolerant controller based on Triple Modular Redundancy (TMR) architecture.
Westinghouse (Westinghouse): system, WDPF system spare parts.
Siemens: MOORE system spare parts.
Honeywell: TDC series, QCS series, S9000 series spare parts.
ABB: spare parts for ADVANT OCS, MOD30, MO300, Bailey INFI90, Masterview 850, AC460, S100, and S800 systems.
MOTOROLA (Motorola): MVME147/162/166/167/172/177/187 series spare parts.
XYCOM: VME series bus board, programmable human-machine interface.
PLC programmable controller:
Allen-Bradley (Rockwell): 1756/ 1771/ 1785 Series, Reliance Ryan.
Schneider: Modicon Quantum 140 processor, input and output modules, power modules, and more.
Siemens (Siemens): S5/S7 series 200, 300, 400; 6AV/6GK series spare parts.
Servo control system:
FANUC (FANUC): Servo amplifier A06B, driver A06B, input and output module A02B/A03B, PCB board A16B/A20B.
Siemens (Siemens): 6SN/6FC/6FX series, providing sales of CNC systems (810, 802D SL, 810D, 840D) and spare parts.
Yaskawa (Yaskawa): servo controllers, servo motors, servo drives.
ABB Robots,FANUC Robots,YASKAWA Robots,KUKA Robots,Mitsubishi Robots,OTC Robots,Panasonic Robots,MOTOMA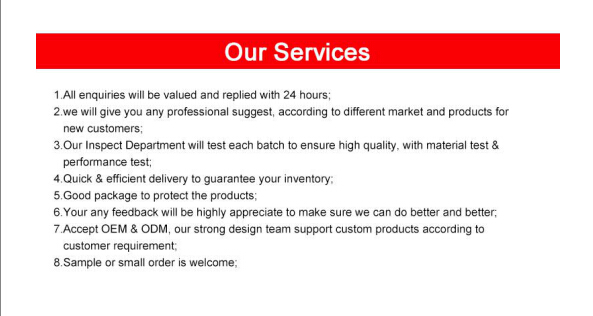 INICT03A
INNPM11
IMDSI12
IMFCS01
IMMPI01
IMCIS22
TK518 3BSE003787R1
RB6O1 3BSEOO28O3R1
3BSE012868R1 CI626V1
3BHT300005R1 AI620
3BSE008062R1 PM633
3BHT300019R1 SA610
3BHT300008R1 AO610
TP854 3BSE025349R1
TU846 3BSE022460R1
TU844 3BSE021445R1
PS24-EX SA910S
IEMMU21
IEMMU01
SPAJ140C-AA
PHARPS32200000
IMFEC11
IMMFP12
3BSE030220R1 CI854AK01
3BSE023676R1 AO845
3BSE003785R1 /TK515
3BSC950030R1 /TK513
TB802A/3BSE013219R1
CI520V1 3BSE012869R1
3BSC950130R1 TK803V018
1771-P5EK/B
1771-WD
1771-WA
1771-IXE
1771-AL
1771-NIS
1771-OY
1771-OYC
1771-OGC
1771-IQ16/B
1771-OQ16/B
1771-NOV B
1771-OM
1771-IM
1771-IL/C
1771-IL/D 1771-1L
1746-IB32
1771-WC
1785-KE C
1771-OW16K/B
1771-IBDK/B
1762-L40BXB
1775-MSA
1746-IB16
6ES7193-4CB20-0AA0
6ES5430-4UA14
6ES5470-4UB13
RWD82
6ES7132-4HB00-0AB0
6ES5460-4UA13
6ES5451-4UA14
6ES5451-4UA14
6ES5430-4UA14
6GK1105-2AA10
6EP1336-3BA00
6ES7153-2BA02-0XB0
6ES5523-3UA11
6ES7331-7PF01-0AB0
6ES7400-2JA00-0AA0
3VU1640-0LS00
3TF3101-0AP0
6ES7960-1AA04-0XA0
6ES7153-2BA02-0XB0
6ES7153-2BA02-0XB0
6ES7392-1BJ00-0AA0
6ES5523-3UA11
6FM1706-3AB20 WF706
6ES7390-1AF30-0AA0
6ES7195-1GF30-0XA0
6ES5308-3UA12
6ES7972-0BB41-0XA0
6ES7313-6CG04-0AB0
6ES5 943-7UA22
FRISTAM 1659630000 STAINLESS FLK 50 ROTOR D575797
EIM 1240359 300FV-668 VALVE ACTUATOR CONTROLLER UNIT D577837
JOHN CRANE 2-1/8IN TYPE 315 MECHANICAL PUMP SEAL KIT D580104
CHESTERTON S10 70M 70MM PUMP CASSETTE CARTIDGE SEAL D580353
BWIP SK215 BW SEALS QB-2500-5A4N SK204 PUMP SEAL REPAIR KIT D580070
BAILEY AV121100 PNEUMATIC POSITIONER 150PSI D583687
IMO 3210/150 SCREW PUMP MINOR REPAIR KIT D581189
GORMAN RUPP 46512-192 PUMP SEAL ASSEMBLY D577116
4005227 2 VANE 18 IN OD 2-5/16 IN ID STAINLESS PUMP IMPELLER D582019
EL-O-MATIC ES0200.U2A03A.S22KS0 PNEUMATIC VALVE ACTUATOR D596918
SKF HA3128 4-15/16IN BEARING ADAPTER HOUSING ASSEMBLY D563367
EDWARDS NRD850000 CHEMRAZ VACUUM VALVE PAD KIT D591643
WILLIAMSON 7-083-03 07-0355-0000 PUMP SEAL D594931
JOHN CRANE 611QGCSBR337-22 STAINLESS MECHANICAL PUMP SEAL 1-3/8-IN D591195
FLOWSERVE 365094-00 STEEL PUMP THRUST BEARING HOUSING D591955
FLOWSERVE 027254-00-986A-78101-FLS BEARING LINE HOUSING COVER D591776
APV 03H-P-420144 N-4B-1540 PUMP ROTOR REPLACEMENT PART D592825
JOHN CRANE B06700 TYPE 21 PUMP SEAL ASSEMBLY 1.750IN D594084
GOULDS 3196 STI I-FRAME CENTRIFUGAL IRON PUMP POWER END D594148
UNITORQ M-470 K44 DLS PNEUMATIC VALVE ACTUATOR 150PSI D600205
FOXBORO C0140QN PROPORTIONAL PNEUMATIC CONTROL UNIT D569601
GORMAN RUPP 46512-192 PUMP SEAL ASSEMBLY D577115
MASONEILAN DRESSER SVI2-21121111 SVI-II VALVE POSITIONER D530404
ASCO 027477-001-D MP-C-078 110-125V-DC SOLENOID VALVE COIL D526978
DEAN PUMP R434 1X2X11-1/2IN PUMP POWER END D522390
BRAN LUEBBE 3G1D2E STROKE ADJUSTMENT ASSEMBLY D597372
TUCHENHAGEN STAINLESS ACTUATOR W/ VALVE STEM D568865
STAINLESS PUMP IMPELLER 67-088-696 2-1/8IN BORE 4-VANE 13-15/16IN OD D569090
ARMSTRONG STEEL PUMP CASING 1-1/2X3IN D569287
EIM VALVE CONTROLLER ASSEMBLY D564355
GOULDS 3756 CENTRIFUGAL PUMP CASING 2-1/2 X 3 - 7IN D596184
WORTHINGTON 1CNG42 PUMP POWER END D596114
RADIOMETER E32M002 METAL DOUBLE PLATINUM SENSOR ELECTRODE D597474
WEIR MK33970 6VCG 6 VANE 10-1/2IN STEEL PUMP IMPELLER 1-1/4IN NPT D599414
ROSEMOUNT 220-000138 TRANSMITTER DENSITY INTERFACE MODULE D569642
FLOWSERVE 15H 277 652398-06 7-VANE BRASS PUMP IMPELLER D538706
FLOWSERVE 802551ER 2X3 IN FLANGED STEEL PROCESS PUMP CASING D542468
WATTS RK 909 RT 4 0887751 RUBBER VALVE REPAIR KIT D579441
YOKOGAWA K1520LQ SENSOR CABLE 5M D576593
FISHER 4210 ELECTRONIC VALVE POSITION TRANSMITTER D598104
MORIN B-072U-S080 100PSI ROTARY VALVE ACTUATOR STAINLESS D535686
JOHN CRANE 706267N2 680XPC-SXF000-12 .750 PUMP SEAL ASSEMBLY D581809
SPX BRAN + LUEBBE 041213-8MM PUMP HEAD 8MM D584173
BENTLY NEVADA 293514-013 29398-01 7200 VP-R VALVE POSITION INDICATOR D590537
GOULDS 2E122 3196 I-FRAME IRON PUMP POWER END D587368
DRESSER 13355002 12IN BLOWER SEAL KIT D591379
DURIRON DT46326AA STEEL CENTRIFUGAL PUMP CASING 3X1.5 - 82/65 D589174
MIDLAND B-590S SENSOR HEAD ASSEMBLY WITH CABLE D593285
Sales serves:
1.We supply a large number of prompt goods.
2.New packaging and factory sealed