Dual Mechanical Seals for Sulzer Process Pumps
John Crane Safematic Seal for Sulzer Process Pump SE2
Type SE2 Dual Mechanical Seals for Sulzer Process Pumps
widely used for paper-making equipments, alumina plants,
flue gas desulphurization, deashing system (for power plants)
and slurry pumps .
The Safe seal Type SE2 is a customer-fitted (OEM standard) dual,
balanced cartridge seal designed for the severe applications found
in the pulp and paper industry and slurry applications. This seal is
typically used in pumps for abrasive and environmentally hazardous
liquids in cooking, evaporation and causticizing facilities in pulp mills.
It is designed as a dual-pressurized (double) seal, but incorporates
a patented double-balance feature which also allows it to be used
as an unpressurized (tandem) dual seal arrangement.
The Type SE2-AP seal is especially designed for the Sulzer APP pump series.
The double-balanced design of Safeseal SE2
Operational Limits:
Temperature:-20℃~180℃
Pressure: Single Ply to 15 Bar
Speed: 30m/s
Combined Materials:
Stationary ring : Car/Sic
Rotary: Silicon carbide
Metals: AISI 329 (standard), titanium, UHB, super duplex
Springs: Nimonic steel

Type SE2C - dual, balanced cartridge seal for Sulzer Scanpump

Type SE2CF - dual, balanced cartridge seal with flush for Sulzer Scanpump

Type SE2-APR - with circulation device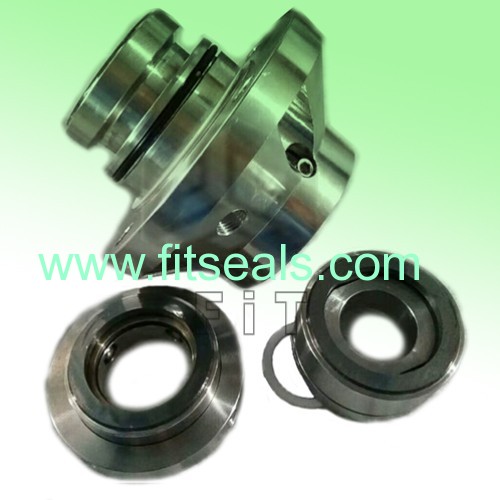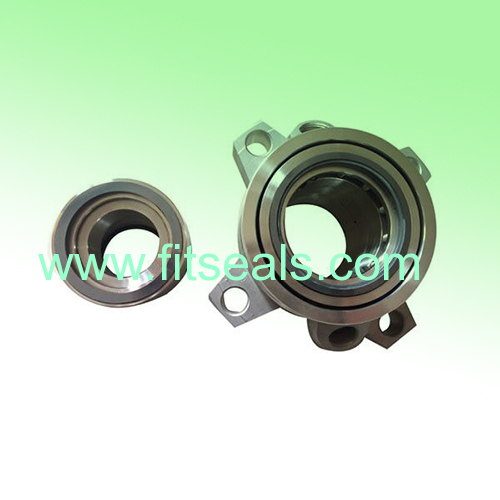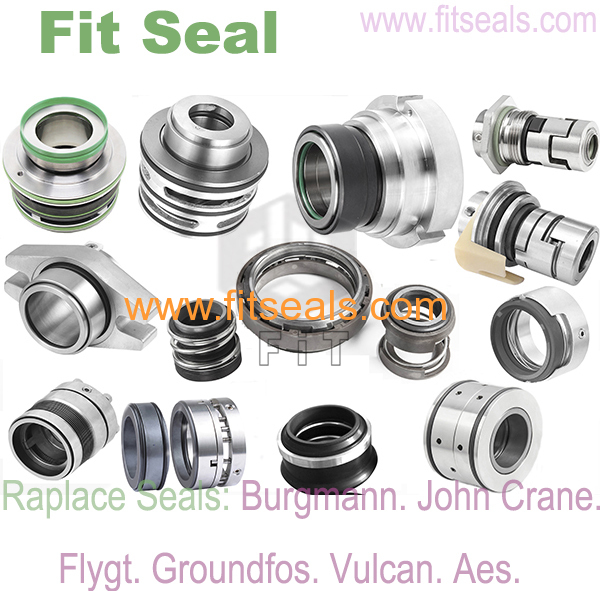 Our pump seals thrive under pressure.
Whether you need a new seal or you have a seal to be repaired, we welcome the
opportunity to help you with your rotary sealing needs.
At All Seals we know down time is not an option. We specialize in hard-to-find seals
and demanding applications. With over 10 years of experience in supplying quality
replacement mechanical seals, we can help you identify the seal you need and
solve your sealing problem. Our technical staff is available to help you – just give
us a call. Our comprehensive stock of components ensures that we can build
almost any seal combination for same day shipment.
For more information, quick quotations, expert consultation and responsive customer
service call us at or send us a quote.
Can' t find what you' re looking for? No problem!
We carry a comprehensive inventory of mechanical seal components, which allows us
to build the right seal for your application. We'll even design custom seals for one-of-a-kind
applications.
Our goal is to make your repair easy without compromising on quality. Repair kits greatly
reduce costly downtime, saving costs while sustaining production. Our pump rebuild kits
are supplied with the same components you'll find in an OEM kit; however, we offer them
at a fraction of the price.
Need hard faces or specialty elastomers? Give us a call. We can quickly build a repair
kit to withstand any medium being pumped. You'll find All Seals' pump repair kits an
invaluable part of your operation.