Raw Testesterone Powders Test Enanthate For Male Enhancement and Bodybuilding
Description:

Test Enanthate is one of the most commonly used tests for the treatment of low test Enanthate. It is also extremely popular in performance enhancing circles. This is one of the most affordable anabolic steroid on the market, it's highly versatile, tolerated well by most all adult men and its supply is through the roof.

Test Enanthate is an anabolic steroid that is perfect for all levels of use. This is the perfect anabolic steroid for the first time steroid user and will be equally effective for the individual with a lot of time in the saddle. It will carry with it possible side effects but we will also find they are very easy to control. If this is surprising it really shouldn't be. After all, although synthetic it's simply test Enanthate, a hormone the human body is not only well-accustomed to but one that is essential to our health and wellbeing.
Test Enanthate is a long-acting intramuscular form of the androgen test Enanthate. Test Enanthate inhibits gonadotropin secretion from the pituitary gland and ablates estrogen production in the ovaries, thereby decreasing endogenous estrogen levels. In addition, this agent promotes the maintenance of male sex characteristics and is indicated for test replacement in hypogonadal males, delayed puberty, and metastatic mammary cancer.

Product Specification:

Test Enanthate
Product Name: Test enanthate
Synonyms: 17-[(1-Oxoheptyl)oxy]androst-4-en-3-one;17-Hydroxyandrost-4-en-3-one, 17-heptanoate;3-Oxoandrost-4-en-17-yl heptanoate;Andro L.A. 200;Androst-4-en-3-one, 17-[(1-oxoheptyl)oxy]-, (17beta)-;Androst-4-en-3-one, 17beta-hydroxy-, heptanoate;Androtardyl;Atlatest , Everone,Test heptylate; Test heptanoate; Androtardyl; Testanthate;Primoteston
MF: C26H40O3
MW: 400.59
EINECS: 206-253-5
Melting point: 34-39 degree
Appearance: white crystalline powder
Usage: Test Enanthate is a derivative of test base(T155000), the principal hormone of the testes, produced by the interstitial cells.
Usage: Applies to male sexual inadequacy, sex organ dysplasia, infertility, cryptorchidism and infertility. Can also be used for female functional uterine bleeding, climacteric syndrome, breast cancer and genital cancer; Liver cirrhosis, aplastic anemia, osteoporosis and other wasting disease.
Test enanthate exhibits a strong androgenic effect and good anabolic characteristics as well. Primoteston combined with other steroid compounds, is the most common stack used in the bodybuilding community, and will give great results in almost every case.

Assay: 98.5%~99.5%
COA:
TEST ITEMS

SPECIFICATION

RESULTS

Description

Sterilized and Injectable Grade and White or Practically White Crystalline Powder

Identification

A: infrared B:Ultraviolet

Positive

Melting Point

34~39 ºC

35~38 ºC

Specific Rotation

+77¡ã~+82¡ã

+78.9¡ã

Water

¡Ü 0.05%

0.02%

Free Heptanoic Acids

¡Ü0.16%

0.11%

Assay

97~103%

99.3%

Related Substance(TLC)

Single¡Ü1.0%

Confirms




Total¡Ü2.0%

Confirms

Conclusion

Be conformed with USP 35 standard
Application:

The Test Enanthate usual dosage would be in the range of 250mg-750mg a week. This level is quite sufficient, and should provide the user a rapid gain of strength and body weight. Above this level estrogenic side effects will no doubt become much more pronounced, possibly outweighing any new muscle gained.
Those looking for greater bulk would be better served by adding an oral like Anadro or Dianabol, combinations which prove to work great. If one wishes to use a test Enanthate yet retain a level of quality and definition to the physique, an injectable anabolic like Deca Duraboline or Equipoise may prove to be a better choice. Here we can use a lower dosage of enanthate, so as to gain an acceptable amount of muscle but keep the buildup of estrogen to a minimum.
With the proper administration of ancillary drug, Nolva/Clomid and HCG, during post cycle recovery, much of the new muscle mass can be retained for a long time after the cycle has been stopped.

Test Enanthate Benefits:

The benefits of Test-Enanthate are nothing short of perfect and certainly nothing short of amazing. Through the use of Test-Enanthate we create a perfect environment apt for bringing forth the attributes of increased muscle mass and strength, as well as an improved metabolic rate due to the increase in tissue as well as the steroids control over fat promoting hormones. Further, because test Enanthate is imperative to repair and recovery after intense activity, when our levels are increased through the use of Test-Enanthate we readily speed this process up as well as give it greater efficiency.
It is a common misconception, many who supplement with Test-Enanthate assume they will add piles of lean tissue to their frames simply because use is active; unfortunately it does not quite work this way. While some lean tissue may indeed be gained simply through use, in order to really see a change you must feed the body but this is good news. By its very nature, through test supplementation we increase the effectiveness of our food and the efficiency in-which it performs. As this is true for those who are looking to gain the same principles apply to those who are seeking a leaner physique. To lose body-fat we must be in a calorie restricted state, below maintenance; often, because the body needs energy in order to function it will take what it needs through existing muscle tissue when stores become too low. By supplementing with Test-Enanthate while on a calorie restricted diet we readily create an environment apt to preserving this tissue, thereby increasing metabolic activity; not to forget, as mentioned, test Enanthate will block muscle wasting hormones and as they are highly present when dieting this is simply an added benefit.

Side effects:

Common side effects of test enanthate intramuscular:
Absence of Menstrual PeriodsSevere
Bladder Contractions Causing Frequent Passing of UrineSevere
Breast TendernessSevere
Continued Painful ErectionSevere
Enlarged BreastsSevere
Irregular PeriodsSevere
MasculinizationSevere
Urinary Tract Infection
Test Enanthate and Test Cypionate:
Go to any gym, log on to any message board and you will find those who swear on their lives that Test-Enanthate is a better steroid than Test-Cypionate and vice-versa. Not only is such thinking wrong it's in truth nothing short of ridiculous and is only exasperated by the ignorance of many. The truth is simple; Test-Enanthate and Test-Cypionate are for all intense purposes the same steroid as both are test and the Enanthate and Cypionate ester are almost identical in every way. The only difference of any worth is in the half-life of each; Test-Cypionate carries with it a half-life of approximately 12 days, 36 hours longer than Test-Enanthate and since both stretch past a week the difference is nothing short of negligible. Regardless of the form you use, assuming all things are constant, diet, training, etc. the dosing of each when comparable will produce the same results with either form.

How To Scale Our Recipes?

Here's how to scale recipes:-
25 gram Test Ethanate powder (18.75ml)
2ml BA (2%)
10ml BB (10%)
69.25ml Oil
25g Powder is used, we want only 2.5g to be used, 25/2.5 = 10. Therefore we want 10x less than the amounts in the above recipe:--
25g Test E/10 = 2.5g used
2ml BA/10 = 0.2ml BA used
10m BB/10 = 1ml BB used
69.25 Oil/10 = 6.93 Oil used
The above is the recipe you need for 10ml @ 250mg/ml for Test E.
QualityRaws reccomend all new recipes to be trialled with a 10ml batch. Use the above method to create a suitable recipe.
Test Enanthate/Cypionate
250mg/ml - 100ml
25 gram Test Ethanate powder (18.75ml)
2ml BA (2%)
10ml BB (10%)
69.25ml Oil

Professional Manufacture: We are genuine and legit pharmaceutical manufacturer, all products are produced under GMP conditions according to Standard Operation Procedure(SOP), not from little underground labs or black markets, so the quality is guaranteed.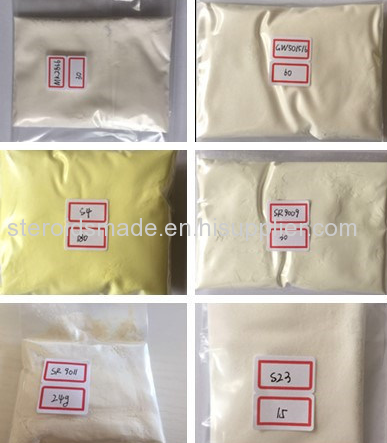 Competitive Advantage:
High quality products, efficient service, safe shipping method,Supplying OEM Service