1. Specification of Natural looking and touching fire resistant garden artificial grass for landscaping:
(We can produce andsupply various types artificial turf according to your design and specs.)
TYPE
STK33508
YARN
TOLILON® PE/ MFY /6600dtex+
TOLILON®PP/MFY CURLY/4400dtex
PILE HEIGHT
35mm
GAUGE
3/8 inch
PRIMARY BACKING
Fleeced backing with PET yarn reinforced + PP Anti-UV backing
SECONDARY BACKING
CSBR LATEX

Characteristics:
1.Perfect for landscaping:looks very close to natural grass and goes perfectly with the surrounding environment,soft,comfortable touch.
2.Long life span: druabl raw material,environmental-friendly.
3.High UV-stability:strong color fastness
4.No maintenance cost
5.It is similar to nature lawn, with easy drainage.


2.Product pictures of Natural looking and touching fire resistant garden artificial grass for landscaping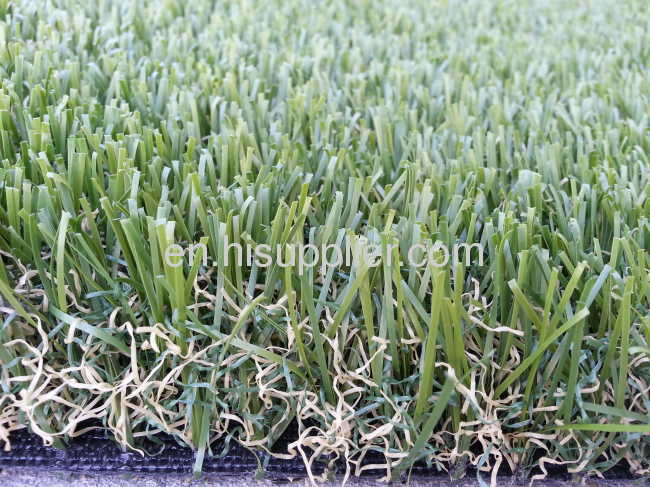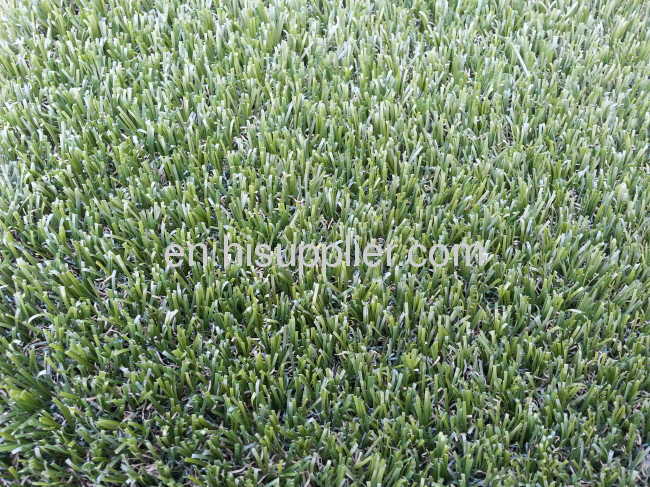 3.Consumption of infill materials for installation: (reference for artificial grass for garden only)
1.3-5kgs/m2 colorful EPDM or PET granule for beauty,softness- just for option
2.3-5kgs/m2 quartz sand or silicate sand to stablize the whole system
3.0.6m/m2 Joint seaming tape for joining two rolls
4.0.1kg/m2 Adhensive glue for joining the rolls and seaming tape
4. Project templates :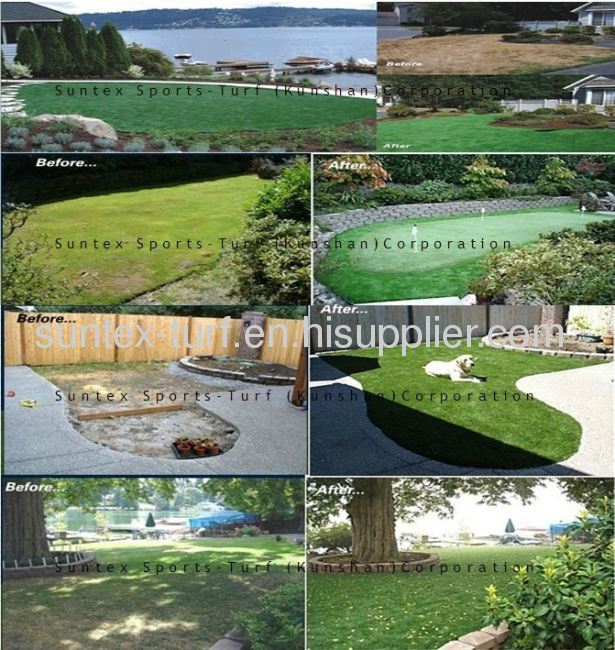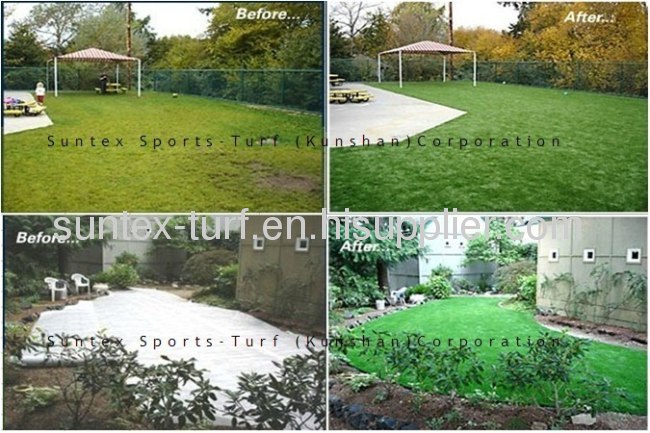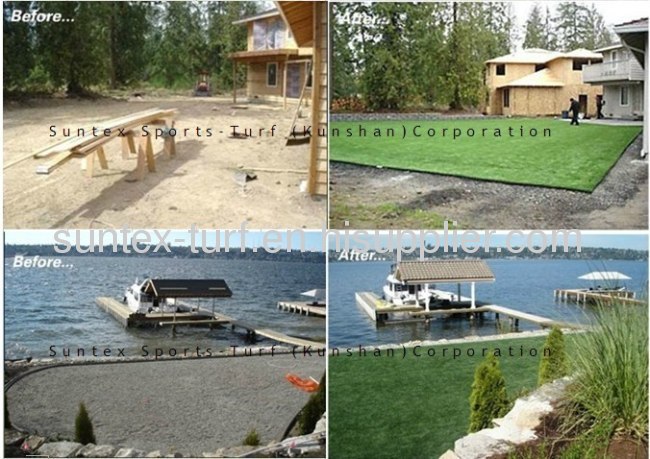 5. Brief installation procedures:
Step 1: excavate the lawn area removing grass and soil.
Step 2: Necessary drainage work to be performed
Step 3: Grade and contour ground for the project
Step 4: Landscape fabric is installed to prevent weed growth
Step 5: Aggregate base is applied and leveled for the lawn surface
Step 6: Border and final preparation
Step 7: Turf layout
Step 8: Turf is seamed and anchored
Step 9: Infill and fibrillate to give the lawn a natural look
Step 10: Final dress, clean up and inspection
6.Advantagesof our Artificial Grass for Garden Soccer Field Synthetic Grass

1.NO WATERING: Our artificial grass don't grow, so no watering needed ever again!
2.NO MOWING: Our artificial grass don't grow, so no mowing needed ever again!
3.NO FERTILIZING: Our artificial grass looks as beautiful as ever in 365 days!
4.NO WEEDS: Weeds can't grow through our specially designed backing of artificial grass!
5.NO PESTICIDES: Several species of lawn insects feed off of natural grass. Bug will leave your new artificial turf alone. No dangerous pesticides needed!
6.NO HERBICIDES: Real lawns are susceptible to several lawn diseased. No chemicals are needed with your beatiful artificial turf !
7.NO THATCHING OR AERATING: These miserable tasks are not needed with our artificial turf!
8.NO Color FADING: Our artificial grass for garden is specially manufactured with an excellent UV protection, that's why we have a full 100% warranty against color fading.
9.ADDED VALUE: Our artificial turf are not only better for the community by saving precious water, but also safe for children to play on, due to the fact that it's non-toxic as well as non-abrasive.
10.We supply all kinds of artificial turf to the whole world to meet different kinds of demands, whatever product you end up choosing from us, you can expect a long warranty, excellent performance and value!
7.grow up Healthily, choose artificial lawn
Artificial lawn in life, using wildly, and we have close contact, in the school stadium is a lot of artificial turf, mainly is to let students sport better, movement in the process will not cause harm, when the choice is to choose the development of its campus and the actual use size.
The purpose of this lawn in school is for students to sport better, and feel the heart beating. The growth of health, sports turf is a good choice, can take part in various types of games, with their own sweat on the playground.
Lawn functional school choice is relatively strong, with safety and well drained,.General schools, general school buy a lawn with long service life, and in the actual operation is very convenient, the replacement of the time will not be trouble, artificial lawn is the best choice.