FC2 Dip Powder Base Coat
Make your nail more shinning, use the newest Canada formular, more healthy and environmental.
How to Use Our dip powder base polish?
Step 1: Wash hands with liquid soap and water
Step 2: Slightly apply the base coat on the nail surface.
Step 3: Apply another thin layer coats of dip powder, cure 30-60s or cure 15-30s with our activator.
Step 4: Finish with one thin coat of our soak off top coat gel ,cure 30-60s or cure 15-30s with our activator
Step5: Wipe nail surface with cleanser to get perfect shining
Attention for Our Dip powder Gel Polish Base Coat :
It's normal phenomenon if the gel goes thicker in the case of temp.
1. Discontinue use if sensitization occurs
2. Keep away from children
3. Follow directions for use
4. Keep away from sunshine and heat
Factory
GMP
Technical Support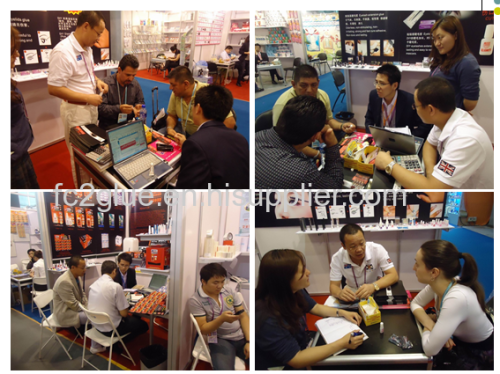 Cooperation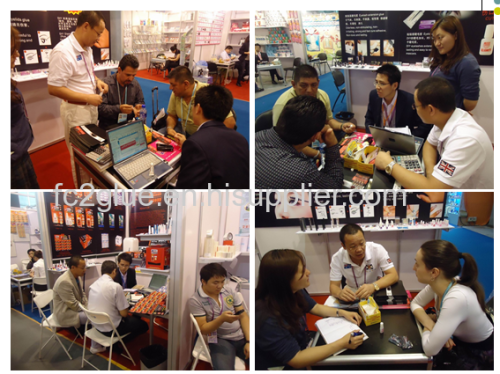 Superiority
Developing higher quality and strictly control the production according to the customer's requirement and global environmental protection regulations.
Advance Technique: "Odorless" and "HQ Free" Cyanoacrylate
Nontoxic, Harmless (ROHS, REACH,HQ testing report and certification)
Developing : Cooperation with University and equipped with independent Labs and development team
Longer Shelf life and steady strength within the shelf life(6 month~3 years shelf life)
"GMP" Working Room for the whole production processes
Informationize office work & management and distance control the situation of the production and quality processes with video
Longer shelf life for 6 months~3 years or above for your selection.
Our goal for production is Not only did, but well done, which have come up to 100% full testing so that difficult to find a empty tube or less weight product in a whold container.
Difficult to find a leaked or faild glue, the Quality Passing Rate is above 99% which is our absolute advantage in the same field.
Harmless and Nontoxic Adhesive(Free of chloroform, dichloromethane, Benzene,toluene, xylene and toxic solvent), Solid content come up to 99.999%, Strength come up to 18-22MPA which is higher twice than some of the same industry that's also our absolute advantage.
The strength of our adhesive will not weak as the time passes if it's still in the shelf life. But the glue strength from some of other factories is always weaken in the harf of the shelf life.
We guarantee that it's almost no quality problems if we established the coopeartion which need our strictly production and quality control and management cost.
We are not saying that we are the No.1 in China, but we always try our best to improve quality management by the ISO9001 and ISO14001/ISO22716/GMPC processes. With our constant effort to make 100% customer satisfaction is our target which is our absolute advantage also.