Welded wire mesh, or welded mesh is a metal screen that is made up of low carbon steel wire or stainless steel wire. The mesh is used for replacing the traditional "cut & bend" and placing of steel thermo-mechanical treated bars. The mesh is an electric fusion welded prefabricated reinforcement consisting of a series of parallel longitudinal wires with accurate spacing welded to cross wires at the required spacing. Machines are used to produce the mesh with precise dimensional control. The product results in considerable savings in time, labour and money.
Use: It is widely used in agricultural, industrial, transportation, horticultural and food procuring sectors. It is also used in mines, gardening, machine protection and other decorations.
Type: Galvanized welded wire mesh, Stainless steel welded wire mesh, PVC coated welded wire mesh.

Welded Wire Mesh(rolls)


Aperture

Wire Diameter


In inch

In metric unit(mm)

1/4 x 1/4

6.4mm x 6.4mm

22,23,24

3/8 x 3/8

10.6mm x 10.6mm

19,20,21,22

1/2 x 1/2

12.7mm x 12.7mm

16,17,18,19,20,21,22,23

5/8 x 5/8

16mm x 16mm

18,19,20,21,

3/4 x 3/4

19.1mm x 19.1mm

16,17,18,19,20,21

1 x 1/2

25.4mm x 12.7mm

16,17,18,19,20,21

1-1/2 x 1-1/2

38mm x 38mm

14,15,16,17,18,19

1 x 2

25.4mm x 50.8mm

14,15,16

2 x 2

50.8mm x 50.8mm

12,13,14,15,16

Other size

can be customized

Certificate

ISO9001:2008 ; ISO14001:2004 ; SGS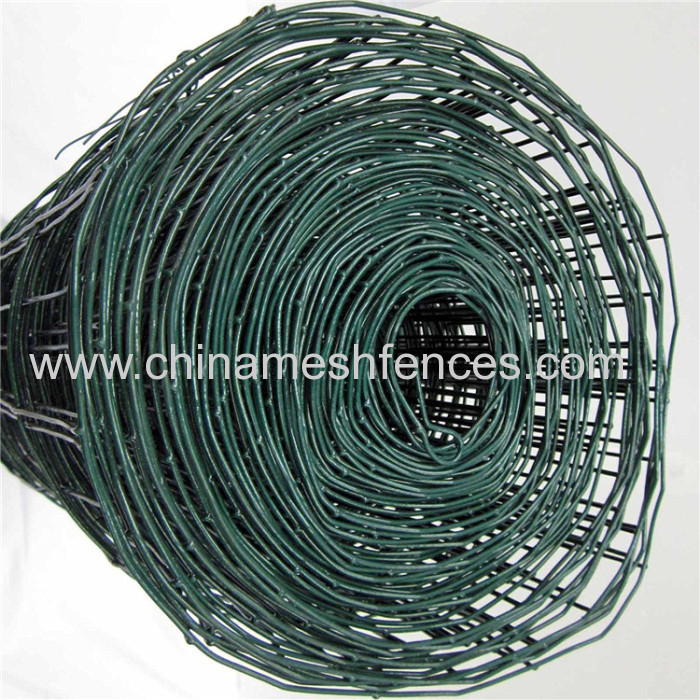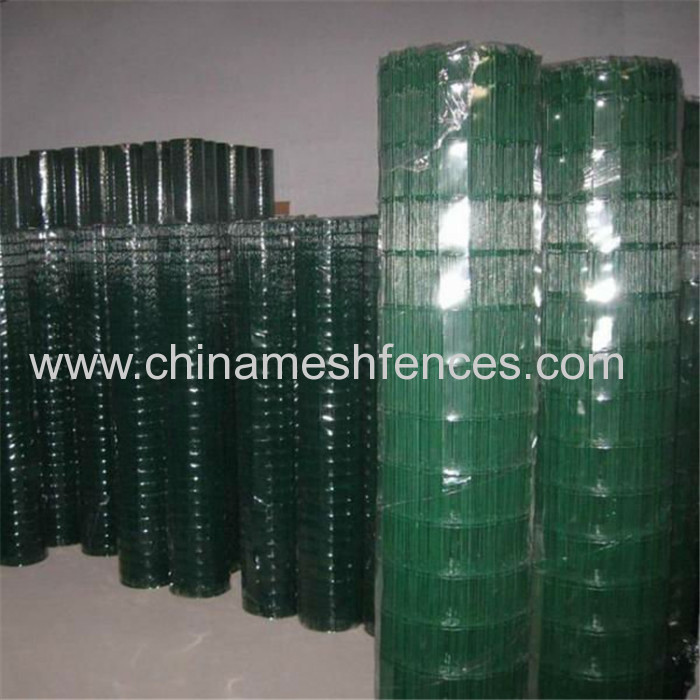 PVC Welded Wire Mesh
PVC coated welded mesh with plastic covering is constructed with galvanized iron wire of high quality. It has PVC powder covering that is processed by an automatic machine. The smooth plastic coating on this corrosion protective wire is attached with a strong adhesive which make increases durability of the wire.
Material: Low carbon steel wire, stainless steel wire.
Usefulness: It is used in fencing residential and official properties like gardens, parks, building etc. And also used in industry, agriculture, transportation, mine, field, cultivation, machine protection, etc.
Color: Light green, blue, white, black, red, yellow etc.

PVC Coated Welded Mesh


Aperture

Wire Diameter


In inch

In metric unit(mm)

1/2 x 1/2

12.7mm x 12.7mm

16,17,18,19,20,21

3/4 x 3/4

19mm x 19mm

16,17,18,19,20,21

1 x 1

25.4mm x 25.4mm

15,16,17,18,19,20

Other size

can be customized


Certificate

ISO9001:2008 ; ISO14001:2004 ; SGS