ECE243-1 | B&R | E243 Digital Input Board - 10 ms
Contact:Jessica
Email:sales*mvme.cn (please change * to @)
Phone:+8618030235311
Skype:jessica01235483
Wechat:hu18030235311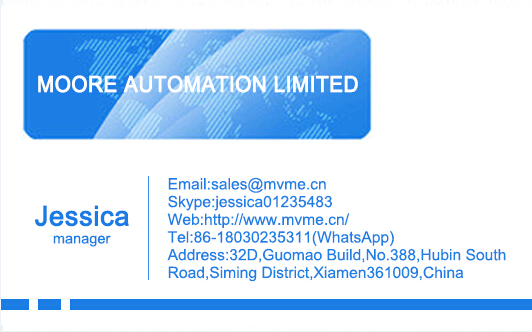 There are many kinds of control valves and interlock switches in the electric control part of chemical water, and the stability and reliability of the working status of any one of these links will affect the entire chemical water automatic control part.
1.We offer 12 month warranty after receiving parcels. If there are some workmanship or material defects with the products, please contact us firstly, we will exchange it or offer other solutions for you to make a choice.
2.If you order more than one item, please contact us, we can offer further discounts for you. And if you find other suppliers offer cheaper prices for the same product, we are also willing to provide you with reference to their price,even further discounts.
Email:sales*mvme.cn (please change * to @)
U-08B
E-05T
U-55N
U-05N
U-01Z
U-01EW
Z-05B-C/DL240CPU/Z-16ND2/F2-04AD-1/F2-02DAS-1/Z-8TR1
M62P
M61P
GM6-DMMA
K7M-DR60S
G6Q-TR4A
GM6-B04M
GM6-PAFA
G6I-D24A
K7M-DR60U
G7F-ADHB
K3S-302S K3P-07AS K3X-210S K3Y-201S K3B-4MS
K7M-DR20S
PKZM0-10
EBE211
GENERAL ELECTRIC IC3600KRSE2
GENERAL ELECTRIC DS3800NFCD1L1E
GENERAL ELECTRIC 4KDV3149Q4F14D4
GENERAL ELECTRIC DS3800NEPA1F1E
GENERAL ELECTRIC DS3800NDID1P1H
GENERAL ELECTRIC DS3800ND1D1Q1H
GENERAL ELECTRIC DS200IPCSG1ABB W/ CM300DY-24H
GENERAL ELECTRIC SKHA36AT1200
GENERAL ELECTRIC DS3800HXCA1D1D
GENERAL ELECTRIC DS200PLIBG2ACA
GENERAL ELECTRIC DS3800NRTC1A1A
GENERAL ELECTRIC DS3800NOAB1C1B w/ DS3800DOAA1A1B
GENERAL ELECTRIC DS3800HRCA1C1B
GENERAL ELECTRIC DS3800NBID1E1D
GENERAL ELECTRIC DS3800HUMB1B1A
GENERAL ELECTRIC DS3800NEPA1D1C
GENERAL ELECTRIC DS3800NFCD1K1E
GENERAL ELECTRIC DS200GDPAG1AHE
GENERAL ELECTRIC DS3800NDID1P1G
Our company has many products in stock, which are immediately available. The warranty is 1 years which apply to all the new products