GE IC3600LBDA1 CARD TRANSLATOR NEW
Contact:Jessica
Email:sales*mvme.cn (please change * to @)
Phone:+8618030235311
Skype:jessica01235483
Wechat:hu18030235311
We are one of the largest distributor of PLC,controller,frequency inverter,converter,servo motor,touch screen,display,drive,software.input module,output module and modulating control system.Cable of brands ALLEN-BRADLEY,ABB,GE,FANUC,TRICONEX,OMRON,SCHEIDER,SIEMENS,BENTILY,WESTINGHOUSE AND FOXBORO in China
We supply large system (DCS) spare parts, such as: ABB Advant OCS, ABB MOD 30/MODCELL, ABB MOD 300, ABB Procontic, ABB Procontrol, AB Rockwell CPU, Moore APACS, Moore Panel Controllers, Siemens Iskamatic, Schneider PLC, Quantum, Quanten 140CPU, GE Fanuc 90/30, 90/70, Invensys Triconex, FOXBOROI/A MOTOROLA MVME, MVME147, MVME162, MVME167, MVME177 and so on.
* Our mission is to help you! * Reduced maintenance costs!
Other Moldel number we have: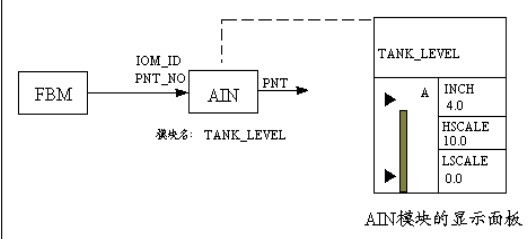 Email:sales*mvme.cn (please change * to @)
TSXDST1635
TSX4740
TSXMPT10R
TSXDST1604
TSXDET1604
TSXDET1604
TSXDET824
TSXAEZ414
TSXMFP032P
140CPU43412A
140CPS11420C
TSXDEZ12D2
PC-A984-130
DEO216/AS-BDEO-216
140CRA93100
TSX3722000
TSXSCP111
TSX08CD12R8AS
TSXDEZ08A4
LC1D40F7C
TSXDMZ28AR
TSXSCP114
TSXDEY16A5
140CPS12400
LC1D38F7C
LRD32C
LC1D32F7C
AS-B354-001
HONEYWELL 620-1537
HONEYWELL 51453015-501 QX AC
HONEYWELL ELECTRO-PNEUMATIC Y87RSE4-012-21-00-03-01
HONEYWELL DC5062-0-1A00-200-0-0111
HONEYWELL STD130-A1H-00000-1C.MB.S2-B67I
HONEYWELL RECETIFICATION R7247C-1001
HONEYWELL C7005B1035
HONEYWELL FF-SBZ70004
HONEYWELL M9185D4008
LOT OF 5 HONEYWELL DTF 2-2RN-RH LIMIT SWITCH
HONEYWELL 51390102
HONEYWELL 30750218-010
HONEYWELL UDC3300 DC330B-KE-200-21-0000000-20-0
HONEYWELL 621-9001 SLAVE P/S
HONEYWELL 621-0010-AR
HONEYWELL 060-1098-06
Trading terms are Ex-works Xiamen
We will ship the goods within 3 working days after the payment received.