SRD Black Color Tyre Alignment Main Part 3D 4 Wheel Aligner Digital Camera Accessory
Attribute:
| | |
| --- | --- |
| Power: | 200W |
| Max. Rim Diam | 10"~24" |
| Max. Rim Width: | 38--457mm |
| Power Supply: | 110/220V 50/60HZ |
| Balancing Speed: | 230r/min |
| Max. Wheel We | 200kg |
Outstanding Performanceof Our 3d wheel alignment:

1.Fastest measurement speed:
SRD-606 wheel aligner adopts advanced machine vision algorithm and statistical model,has the FASTEST measurement speed,the HIGHEST accuracy and the BEST reliability among all Chinese domestic wheel aligners,it could compare favourably with some famous international brand wheel aligner.
2.Short respond time:
The whole pushing vehicle process takes only 12 seconds, and the calculation time is 2 seconds, with the measurement result value updateds every 0.2 seconds.
3.Flexible messure position:
No matter whether the vehicle position is vertical to the beam,or whether it is level to the ground, the measurement result are stable.Thus,less requirement for the condition of work place.
4.Short distance between font target to the beam:
The target recognition software allows a super broad range of target location. The front target can be placed as close as 1.7 meters and the rear target as far as 7.8 meters. It can handle vehicles in extremely length.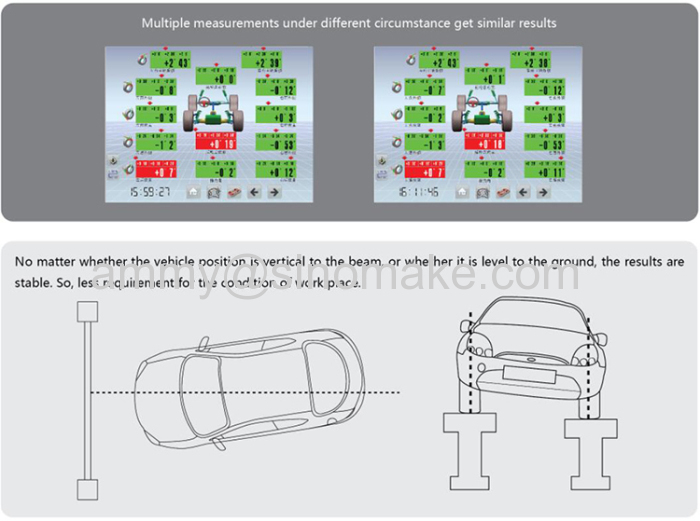 Product Image: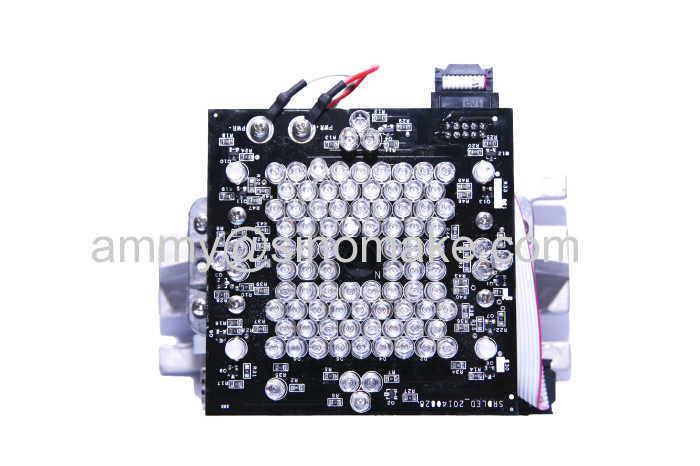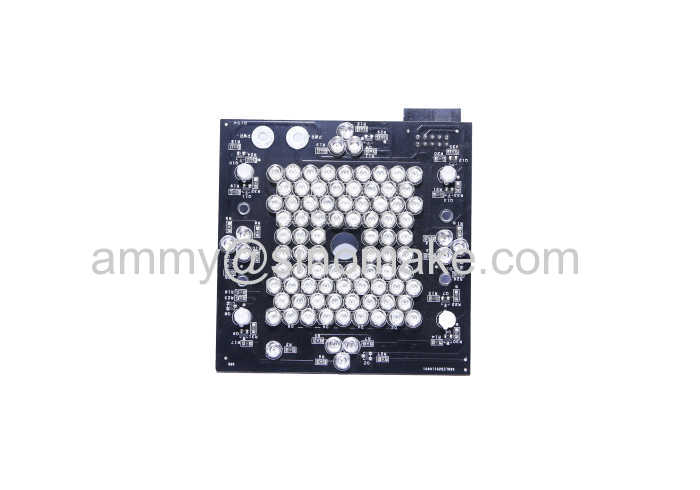 1.Company profile:
GUILIN SINOMAKE SCI-TECH DEVELOPMENT CO.,LTD. is a professional manufacturer on 3D four wheel alignment system machine(wheel aligner). Sinomake 3D Four Wheel Aligner were popular selled for many years because of the characteristic of measurement accuracy,quality stability,operation efficiency and benefit price .Sinomake 3D Four Wheel Aligner had been already exported to all over the world including USA,EU,Russia,Brazil,India,South Africa,Krea,Middle East and ASEAN. Sinomake 3D Four Wheel Aligner had achieved 3 software copyright,3 patent of inventions,3 patent for utility models and one registration of trade mark honored by the State government department concerned. All models of the Sinomake 3D Four Wheel Aligner have through CE authentication .Meanwhile, Sinomake 3D Four Wheel Alignment system machine gained the software products qualification certificate . The following is our plant view.
3.Certificates: