Super performance rock drill tools drill bits drill rods shank adapter coupling sleeves extension rods MF rods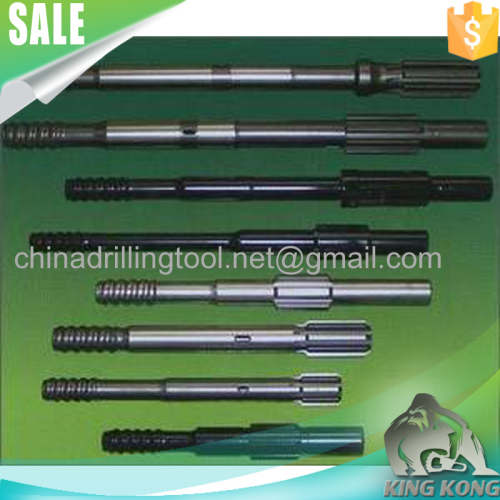 Feature of the extension rod MF rod:
Drill rod using thread system. Drilling precision can be further improved by using this as the first rod in a normal drill string. Furthermore, since this is a speed rod design it will produce straighter holes and at least 10% higher penetration rate in good rock conditions compared to rod and coupling sleeve combination system.

Widely used in drifting, tunneling, benching, and long hole drilling
High strength chromium-molybdenum steel with high fatigue strength and excellent wear resistance
Type: Hex. Drifter Rod, Extension Rod, Speed Rod, MF-Rod
Color: Based on Customer requirements
Material: Tungsten carbide and high strength alloy steel
Processing: CNC milling and proprietary heat treatment process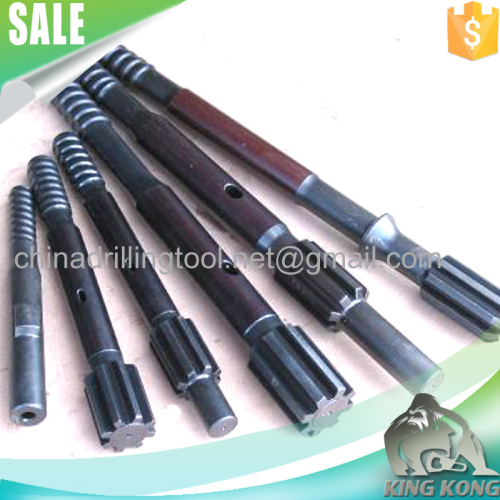 Welcome to contact us if you need any tools!