MODEL NO.:
YG026A SeriesKnitted Fabric Stretch Recovery Tester
APPLICATION:
YG026A Series Fabric Stretch Tester is developed for testing the stretch, growth and recovery performance of elastic fabric by static test at a specified tension or specified extension, where universal tensile testers are not applicable due to time requirement.
RELATED STANDARDs:
| | | |
| --- | --- | --- |
| STANDARDS | ASTM D3107 | ASTM D2594 |
Note: this tester can conform to but not limit to all the standards above, for more standards conformance, please contact us.
FEATURES:
l Two test methods: test at a specified tension and test at a specified extension;
2 A organic glass elongation ruler which measures stretch and shrinkage in both distance and percentage, convenient to measure and calculate;
3 A scale of 1000mm length is fixed close to each rail, so that the zero on the scale lines up with the bottom edge of upper clamp;
4 Each working position is equipped with a timer, convenient to record test time;
5 Quick and efficient clamp;
6 Flexibly-sliding lower clamp with locating device can be randomly fixed at any position on the rail;
7. Rails and clamps are made of aluminum alloy and their surface are treated by sand blasting oxidation;
8. Weights of 304 stainless steel, resistant to corrosion and rust;
9. Level-adjustable trundle, convenient to move and install.
KEY SPECIFICATION:



YG026A-I

YG026A-II

YG026A-III

Standards

ASTM D3107

ASTM D2594

ASTM D3107,

ASTM D2594

Number of working positions

6

Number of timers

6

Timer range

23h59m59s, settable

Scale length

1000mm

Tension available

3lb, 4lb

5lb, 10lb

3lb, 4lb, 5lb, 10lb

Dimensions

1080×610×1680mm (L×W×H)
STANDARD CONFIGURATION:
| | | | | |
| --- | --- | --- | --- | --- |
| No. | Item | YG026A-I | YG026A-II | YG026A-III |
| 1. | Main machine | 1set | 1set | 1set |
| 2. | Timer | 6pcs | 6pcs | 6pcs |
| 3. | Organic glass elongation ruler | 1pc | 1pc | 1pc |
| 4. | 3 lb weight | 6pcs | / | 6pcs |
| 5. | 1 lb additional weight | 6pcs | / | 6pcs |
| 6. | 5 lb weight | / | 6pcs | 6pcs |
| 7. | 5 lb additional weight | / | 6pcs | 6pcs |
RELATED PHOTES :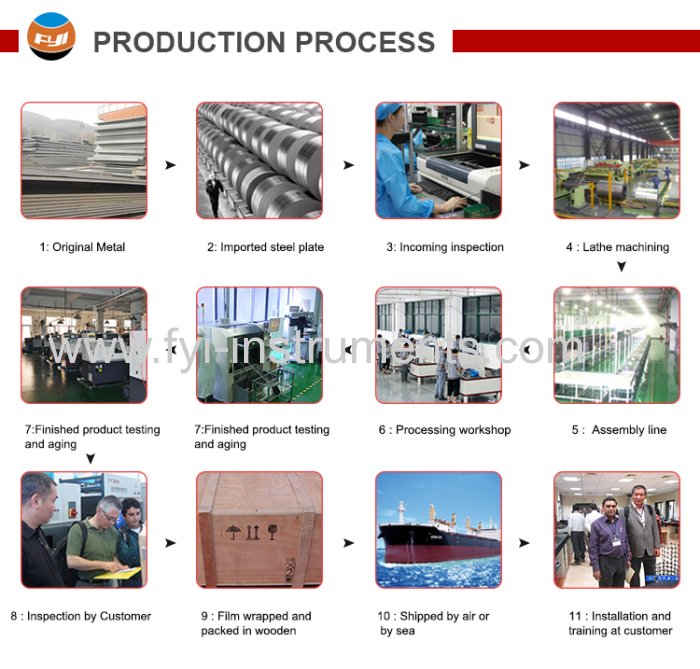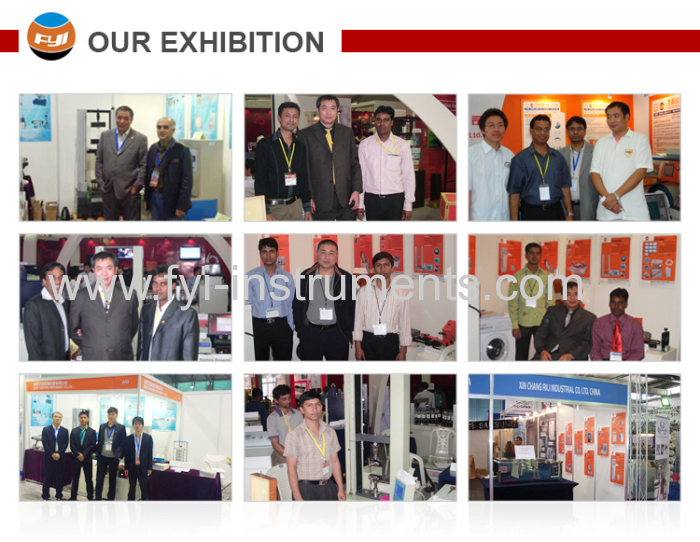 ISO AND CE certificate :