Overview
We are the pioneers in the Thermal Insulation System industry. As the TOP-NOTCH Thermal Insulation Plastic Extrusion Solution and service provider on this planet, our portfolio includes Design, R&D, and Manufacturing. Equipped with the best international team and the state-of-the-art machinery, we supply the right profiles for every type of requirement and offer system manufacturers and processors scope to provide a reliable solution to even the most demanding assignment. Thermal Insulating Bars come in a variety of dimensions and shapes; our range also encompasses different application-specific special-purpose plastics.
Technical Specifications:
Product Name: Thermal Insulation Polyamide Profiles, Thermal Break Polyamide Strips, Polyamide Insulating Bar, Thermal Barrier Strip, Thermal Struts, Polyamide Insulating Struts
Material: PA66 GF25
Processing: Patented high precision plastic extrusion
Width: 0mm – 19.5mm, 20mm – 28mm, 30mm – 38mm, 40mm – 100mm or Customized
Length: 6 meters/piece
Thickness: 2mm
Density: 1.30 ± 0.05 g/cm3
Color: Black
Standards: European Standard EN 14024:2004 & GB/T 23615.1-2017
Certification: IATF 16949:2016
Application: Aluminum Profiles, Thermal Break Aluminum, Windows, Doors, Chain Guide, Guide Rail, Operating Rods, Facade Wall System, Anti- Bimetal etc.
Features/Others:
High Performance Profiles: Optimized to provide impressive mechanical properties and are always used where high levels of rigidity and load capability are required. With an increased proportion of glass fibres and in a polypropylene version. Ideal for assemblies which are coated prior to assembly, such as bicolor systems.

High Efficiency Profiles. Set new standards in thermal separation, permit excellent U values and are the first choice in low-energy and passive homes.


The Regular or Universal Profiles: Glass Fibre reinforced and with high loading capacity. Made of polyamide 66 for powder coating and anodizing in the assembly


The Long Glass Fibre-Reinforced Profiles: High-Strength with high level of rigidity, ideal for facade pressure plates or glass holding profiles.

Thermal Insulation Bars with applied Low-E film: As a simple, efficient alternative to insulating foams. For excellent Uf values. Suitable for powder coating and anodizing in the assembly

Special Profiles for Non-Standard applications. We also offer a variety range of additional profiles for special requirements: For instance, with optimized electrostatic properties for improved powder attraction when coated as an assembly, or the self-lubricating glass fibre-reinforced profile for lock and bolt rods.

High Sustainability Profiles. Like all of our other products, not only save energy and costs but are also highly environmentally friendly and use minimal resoures in manufacture.

High-Resistance Profiles. We offer reliable solutions for thermally separated, energy-saving fire protection systems of the kind required in schools, hospitals, offices, shopping centers and other public buildings.

The Fire Stop Profiles: Continuous fibre-reinforced non-melting flame retardant profiles for fire protection systems.

Popular Types of Thermal Insulation Profiles/Thermal Break/Thermal Barrier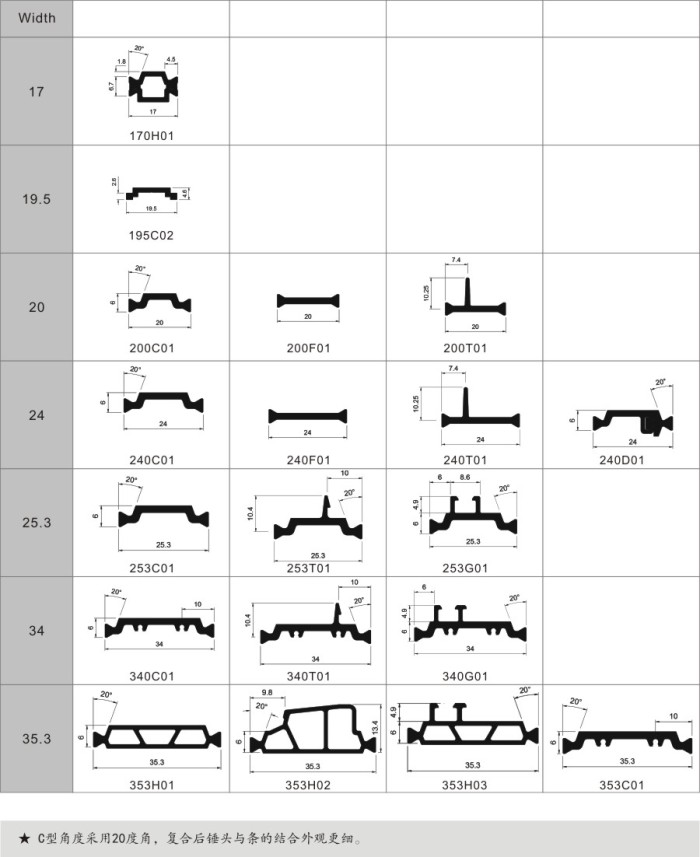 Quality Inspection - Thermal Insulation Profiles/Thermal Break/Thermal Barrier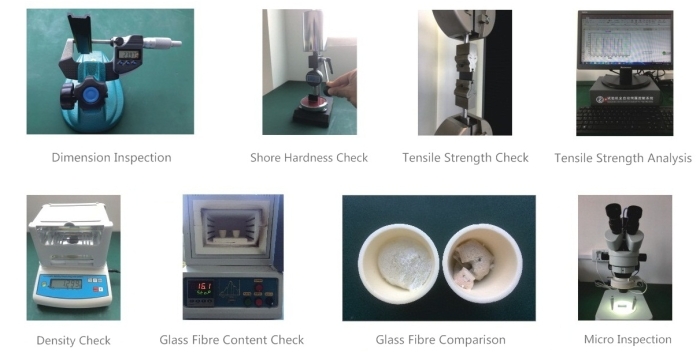 Test Report of Our Thermal Insulation Profiles/Thermal Barrier/Thermal Break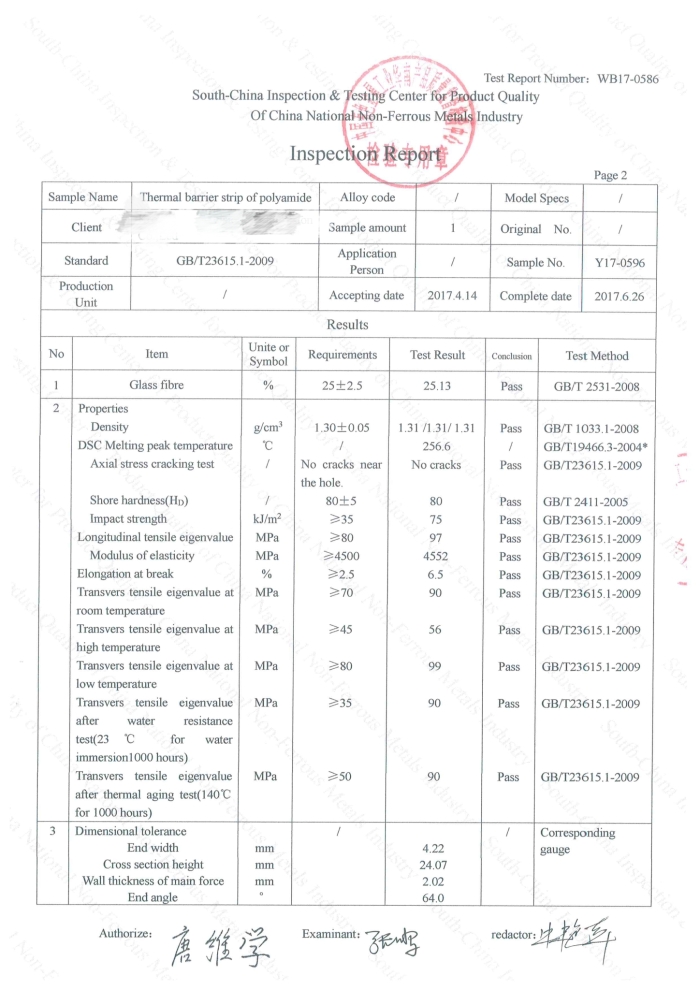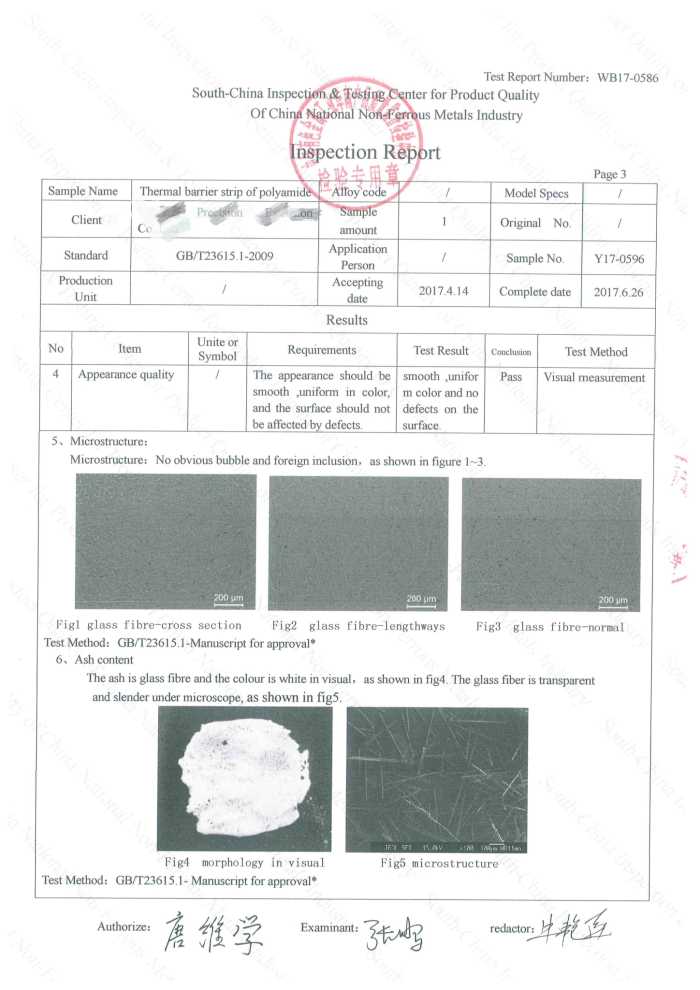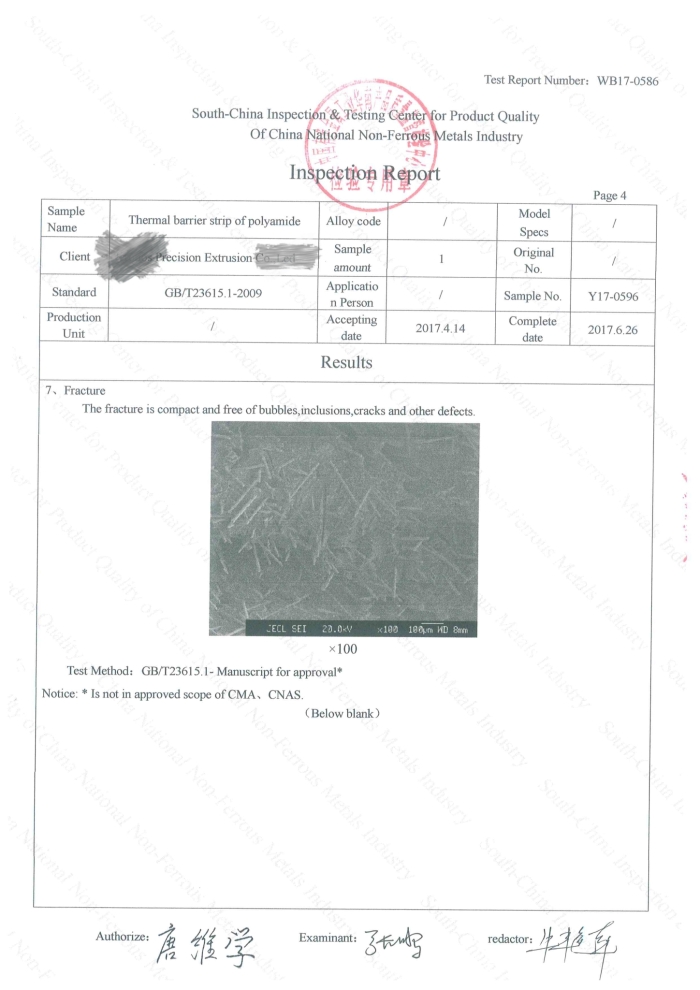 Our Thermal Insulation Profiles Advantages and Comparision to Others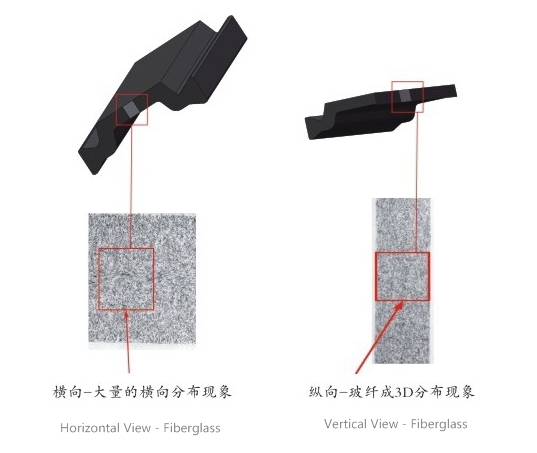 Why MUST buy Plastic Thermal Insulation Profiles from us?

We are the TOP-NOTCH Thermal Insulation Profiles & Solutions provider in the world. (No Big Talk, it's a FACT.)

International Team with decades of experience and expertises in the thermal insulation industry

State-of-the-art machinery imported from Germany with Patented Optimization

We provide Highly-Professional One-Stop Turn-Key solutions for your specific Thermal Insulation requirements

Immediate-Family-Like Care & 100% Satisfaction Guaranteed!

Competitively priced

On-Time delivery

We can't wait to hear from you. Contact us Today for your specific needs!