Product Name: Telecom Tower flashing warning lights
Double color optional:
JS-HL-01: Red and blue
JS-HL-02: Yellow
Product features:
1. Light control function .
2.Good wear resistance.
3.The lighting has good penetration and high visibility.
Application:
The products are widely used in roofs, traffic, tower cranes, ships, construction, etc. Of course, other fields can also be applied.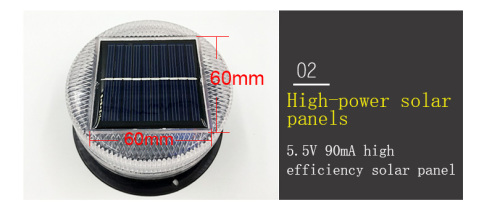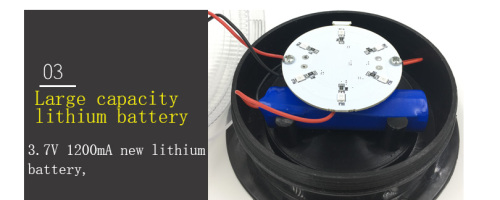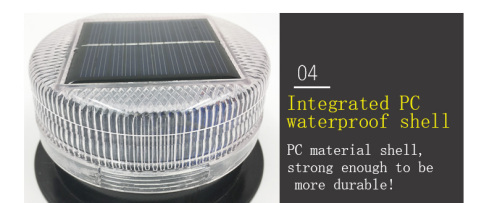 Product parameters
Product Name :Telecom Tower

flashing warning lights

Shell: PC+ABS

Lithium battery : 3.7V 1200mAh

Solar Panel : 5.5v 90mA

Light color :Red and blue; yellow

LED number : 6

Flashing frequency : 55 times/min

Packing : FCL 60

Visible range: 500m+

Life index : 1 year