Chinese manufacturer dvbs2/atsc tuner to ip gateway
Outline
COL5781S 8ASI (Tuner ) to IP Gateway is a head-end interface conversion device which
is used for DVB, ASI and Ethernet. It supports SPTSx32 output. It is also integrated with
demodulation and gateway function,which can demodulate the signal from 8 ASI ( tuner)
into TS. After multiplexing the TS, then packet the TS into IP package and output the IP
package through Different IP address and ports. It supports IP output (UDP protocol).
Features
1. Integrated with demodulation and gateway function
2. Support 8 channels ASI ( tuner) input and SPTSx32 output.
3. Support MPEG-2 and MPEG-4 TS to IP one way conversion
4. 1 GE output(support parallel 1 Gbps data output channel)
5. Support maximum 8 tuner to IP converting channel, the maximum output bit-rate is 800Mbps
6. Support IP output, UDP protocol, unicast and multicast
7. Support LCD display and keyboard
8. Support SNMP operation
Specifications
Input

8 tuner input(DVB-S/S2/-C/-T/ISDB-T/ATSC optional)

8 ASI input

Output

1 GE output, UDP protocol, unicast and Multicast

Transmission Bit-rate

Maximum total bit-rate is 800Mbps

General

Dimension(WxLxH)

482mm×410mm×44mm

Weight

3.6kg

Temperature

0~45℃(working ),-20~80℃(storage)

Power supply

100~240VAC,50/60Hz

consumption

20W
Company Information
Colable electronics Co., Ltd is locate in city Chengdu, Sichuan province, mainscience and tech
nology R&D center of west China, also one base on Radio and TV broadcasting industry.
We are specializing on TV broadcasting for about ten years, with network building among dom
estic and overseas. Our projects relate to different areas, such as city or village coverage,hotel,
hospital,university, casino etc. Colable electronics is expert transforming television system from
analogue to digital, or building new digital system in most cost-effective way. That is the reason
why our customers choose us.
Our main products include, satellite decoder (both free and scrambled styles); MPEG2/4/H.264
SD&HD encoder; TS multiplexer, scrambler, QAM/QPSK/COFDM modulator, CAS&SMS, EPG,
DVB-C/S/T set top box, MMDS transmitter, antenna, etc.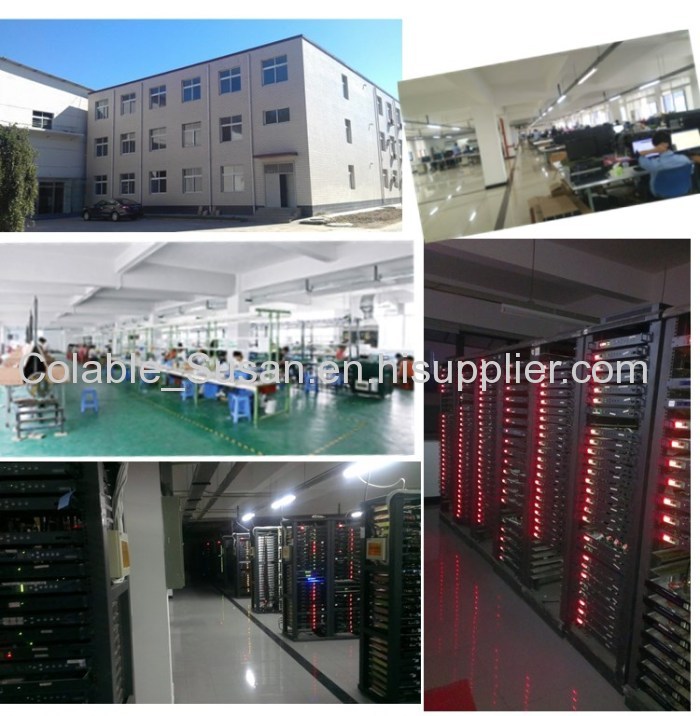 Our advantages

Exhibition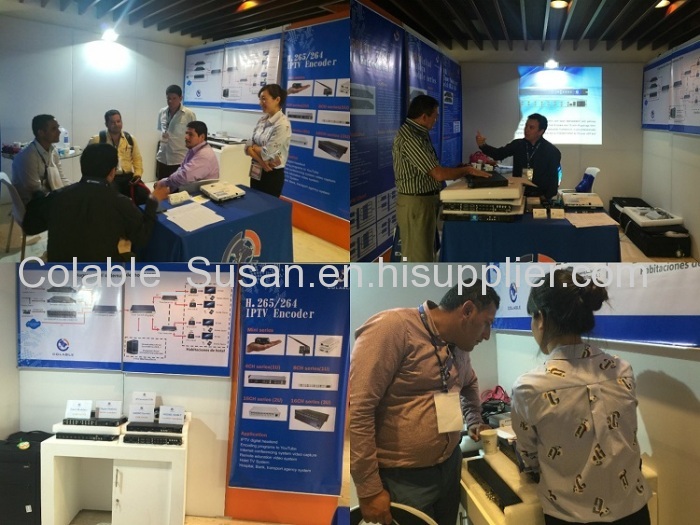 Certificate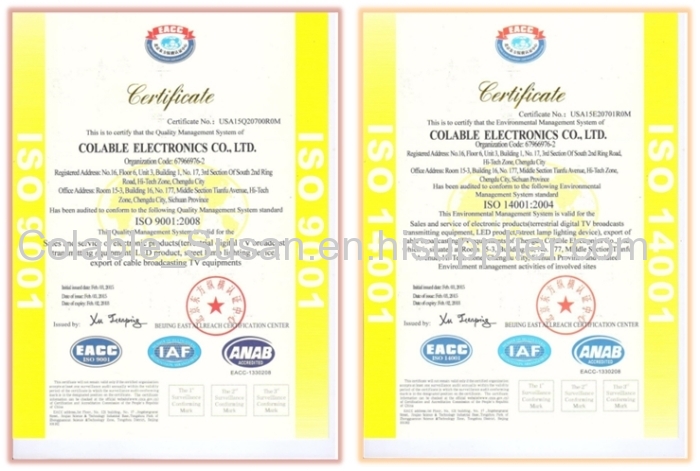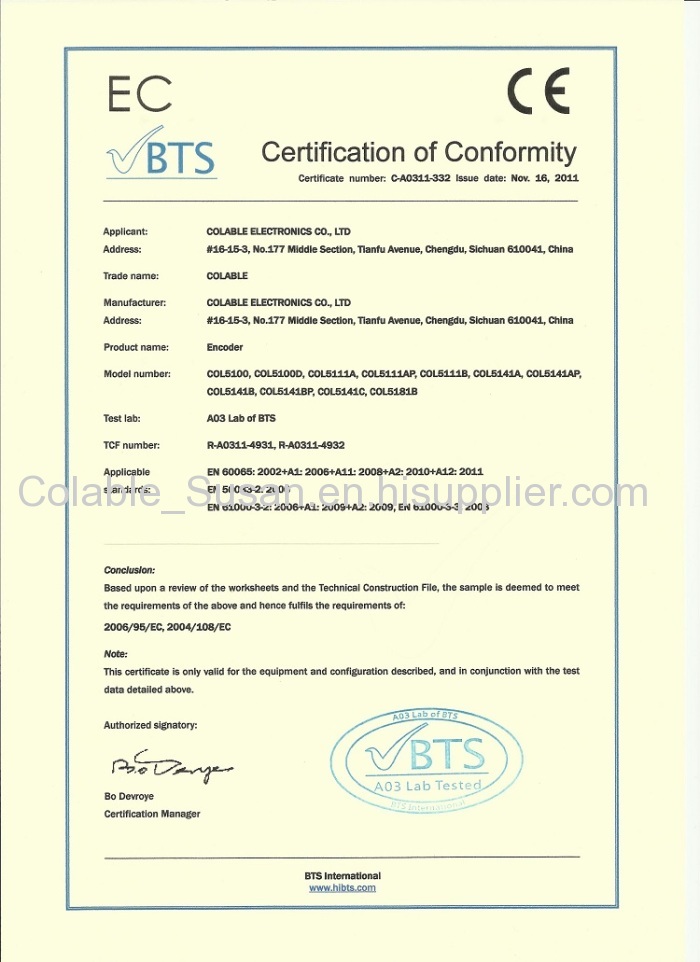 Application
Packing details
Contact Sales