LED Water Faucet Light LED Sensor Tap in Bathroom with LED Faucet Light
Feature:
1.Water conservation function--The product connected at the top with the water-saving filter,so it has excellent water conservation function.

2.Excellent corrosion resistance--The product made of ABS material. Ideal for bathroom or kitchen, very fantastic and durable.

3.No need battery--The buit-in mini generator will activate the LED light by the presure of water.When water flows down,the LED will light instantly and automatically.

4.With internally threaded adapter--Adapter can make the product suitable for a variety of faucet interface.

5.Security--Mini generator will activate the LED light by the presure of water,no battery , no electric current.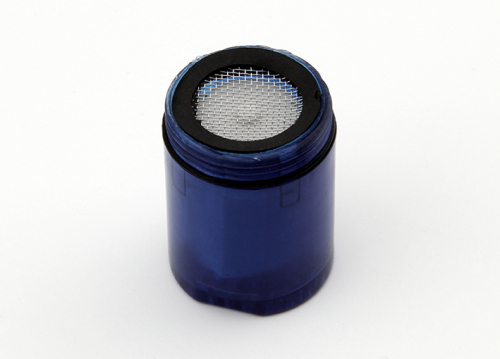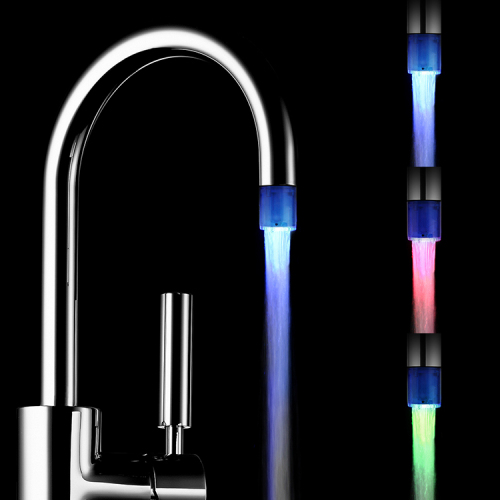 Green color means the water is cold, blue color means the water is warm, red color means the water is hot.
When red flash, means the water temperature is too high, it is dangerous.
A. ≤32℃,Blue color;
B. 33℃~41℃,Green color;
C.42℃~45℃,Red color;
D. ≥46℃,Red color will flash.
Product Parameters:
| | | | |
| --- | --- | --- | --- |
| Type: | Basin faucet | Model: | RC-F1001 |
| Material: | ABS+chrome plate | Surface treatment: | Electroplated |
| Style: | Contemporary | Blister packing size: | 110mm*70mm*30mm |
| Usage: | kitchen tap,basin faucet | LED emitting color: | blue ,green,red |
| Energy: | Water pressure | Feature: | No battery , no electric current. |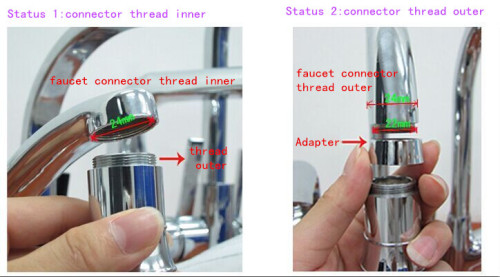 Attention:
If order with the led faucet nozzle,we can give you some discount for the adapters,the more products you order,the more discount we can quote.

Installation Tips:

Unscrew original aerator off the faucet by turning it counter-clockwise;

Check to see if you require an adaptor if water glow does not fit the faucet;

Before setting adaptor please put the water screen into the hole of body.

Screw the water glow on the faucet clockwise and turn on the water.